How to Support Long-Term English Learners
Every English Learner (EL) is important and capable. They have the potential to reach their goals with the proper support, this includes Long-Term English Learners (LTELs). As the number of these students continues to increase, particularly in the United States, we at Off2Class want to provide teachers with effective ways to support Long-Term English Learners. Keep reading to learn several in-depth strategies that you can implement to help your Long-Term English Learners test out your district's EL program.
This article draws upon the information presented in a webinar by the CEO of Off2Class, Kris Jagasia and founder of English Learner Portal, Kelly Reider.
This week, if you happen to be at NABE's 51st Annual Conference, Kris and Kelly will be presenting on ways to help your LTELS test out of your district's EL program. If you can't make the session on Tuesday morning, we've gathered a few key lessons from the presentation below.

What is a Long-Term English Learner (LTEL)?
According to American Federal Guidelines, an LTEL is a student who has been enrolled in an online English language development program for 5 or more years without reaching what each state defines as proficiency. Though the definition of proficiency varies from state to state. Though it usually means that a student has reached a level 4-5 of English proficiency. Often this is determined when a student takes one of the various assessments that exist. To reach proficiency, researchers suggest that it takes a student between 5-7 years. That is, with adequate support.
In the United States alone it is reported that 59% of ELs have the "long-term" label. In addition to this, 1 in 3 districts reports 75% or more students as LTELs. These numbers keep rising, rapidly. So it is crucial that English teachers, like you, are equipped with effective ways to support Long-Term English Learners.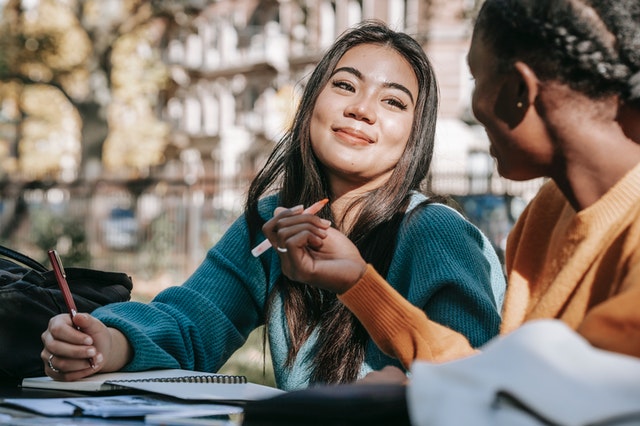 What are the best practices to implement when teaching LTELs?
Did you know that LTELs share characteristics with other students including newcomers, standard ELs and struggling native English speakers? You can continue to use the strategies that you employ while teaching with other members of these groups. However, there are additional tried and true ways that you can use to help LTELs attain proficiency in English. When teaching LTELs it is important to:
Pay attention to oral language development as a basis for literacy: When teaching, be sure to focus on an English learner's oral development from early on in their learning journey. It is so important that a student learns conversation skills in early years. This will make them better equipped to partake in academic conversations in later years. When a student has the confidence to converse, they ultimately have the basis of skills needed to successfully read and write in English. As a teacher, you are responsible for introducing conversation as a basis to scaffold reading and writing exercises.
Focus on introducing high interest or co-created texts for reading: Co-created texts are texts created by a student and teacher on a topic that interests both parties involved. This is an opportunity to introduce texts to your students based on their interests. It is also a chance to continue to use conversation as a basis for literacy; they can speak and brainstorm about topics they want to read about. While participating in this process, a student will gain a thorough understanding of this material. This process also prepares them for communicating about the content. Better yet, it motivates them to be more invested in the language learning process.
Incorporate project-based learning: As you know, most students need to truly care about the content in which they are learning to communicate about it effectively. This means that you must create projects for students beyond having them write a text exclusively for you. This could involve co-creating a text, presentation for peers or coworkers or anything else meaningful to the student. This project is an opportunity for your student to have input. As, well for you to receive and for you to give it. Also, this strategy allows your student to feel more comfortable with content. This will encourage them to read and write about it. Ultimately this will enable you to incorporate other texts.
Use strategies to help model target language: As you continue to implement the above strategies, you will effectively be able to locate the areas in which your student needs to improve. So, be sure to model sentence structures and to use vocabulary that your student needs to become more familiar with. This will enable your student to notice useful vocabulary words, sentence structures, grammar patterns and ways to improve pronunciation. It is especially important to use these strategies when developing co-created texts.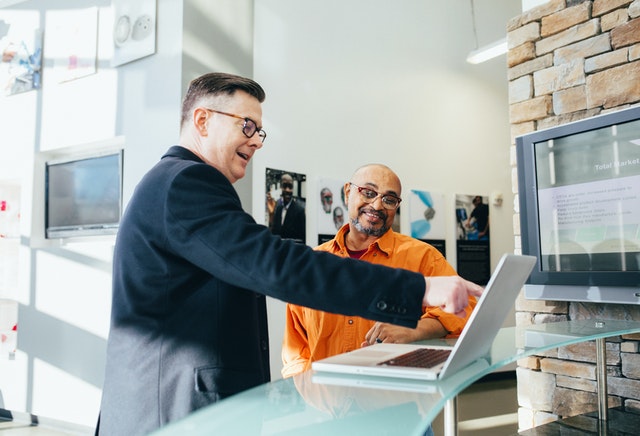 There are even more effective ways to support Long-Term English Learners
Have you have already been using the above strategies as effective ways to support your LTELS? Rest assured that there is more that you can do to help your LTELs. Here are 3 approaches you can use independently or combine to further engage and direct LTELs.
Approach # 1- The diagnostic approach: As you continue to assess your student's proficiency, take note of what they struggle with and what they excel in. As Kelly said in the webinar, "Ask yourself: how can I find out what they are using correctly and what skills they are missing?". This diagnostic approach is necessary because it will allow you to create a learning plan that aligns with the student's abilities and future goals. For example, if your student is a level 3 start adding information for level 4s in a lesson. This will help your student to transition into a higher level. This will also give you lots of information about what level your student is at. Finally, you will learn if they need to brush up on some skills or move ahead in some areas.
Approach #2- The technical approach: Teachers, you can and should utilize technology or tools to help you determine what skills your student is missing. These tools can also help you determine what you need to target and the different ways to do it. Technology is especially useful in assisting you in diagnostic and explicit approaches to teaching LTELs.
Approach #3- The explicit approach: Once you determine what your student needs to improve on, be explicit in your communication with them about it. For example, tell your student the learning goal of a lesson before starting to teach it. Your student should know what they need to work on. Once they understand their goals they are more likely toward them with gusto and pride.
How can teachers use Off2Class in a diagnostic, technical and explicit manner?

Off2Class has many tools that are incredibly useful for teachers to use to help English Language Learners in general. But there are specific tools that you can use as you continue to implement teaching strategies in a diagnostic, technical and explicit approach. These tools include:

The Gap Analysis:
A great way to determine your student's English proficiency is by sending them an Off2Class Placement Test. You can send this to a student the start of the academic year or at the start of when they are being rostered for study. Upon completion of the test, you will receive the student's Common European Framework of Reference for Languages (CEFR) level of proficiency, Gap Analysis and Individual Learning Plan. This Gap Analysis is especially useful because it points out the fossilized grammar errors that a student makes. The Gap Analysis will help you to determine the most logical starting point for lesson planning. This is also helpful because Off2Class will provide you with corresponding lessons based on the results of a student's Gap Analysis. This is a technically sound option that you can use with your LTELS to identify the gaps they need to overcome in their language learning.

Speaking and Writing Activities:
Off2Class has a goldmine of speaking, reading and listening activities. After the completion of a lesson, you can assign students to complete it independently. These activities include reading and comprehension activities, allowing for lesson review. Students are then required to complete activities that require them to produce subjective written and verbal responses. Upon completion, the student sends the written responses and speaking recordings a directly to you. Then you can diagnose the pain points they need explicit work on.
Another reason you should assign these activities is that they give your student the chance to practice speaking without you. Why is this important? A student often underperforms in a test situation where they are expected to produce language independently. So you can use these activities to successfully simulate a test situation. This is a purposeful and easy way to help assess and improve a student's independent production skills.

Engaging content for synchronous conversation classes:
Off2Class contains practically designed tools and content that teachers can use with high school students. Many LTELs are adults, so this content is engaging and effective for use in synchronous settings. When using Off2Class, whether it is our free lesson downloads or via an account, you can access content related to aspects of an LTELs life. For instance, there are lessons related to careers, living in the city and more. These lessons still include technical information that is relevant to older students. Lastly, Off2Class content is a great benchmark if you are a teacher looking to create content to use in synchronous conversation classes.
At Off2Class, we hope that you can use Kelly and Kris' advice to form and influence the strategies you use to support Long-Term English Learners. Please join us at the upcoming NABE webinar! Or, feel free to check out the video below for the original recording of Kris and Kelly.
The above video outlines in-depth, effective ways to support Long-Term English Learners.
---
No comments