How to assess a prospective ESL student
We've all been there. A prospective ESL student contacts you for lessons and seems to be a perfect fit: motivated to learn, willing to pay, timezone friendly… You offer your prospect a trial lesson, it seems to go well and then you never hear from them again!
Today I would like to introduce you to a tool recently released by Off2Class. Our ESL Placement Test is perfect for assessing a prospective ESL student. That is, assessing a prospective ESL student's ability and seriousness to learn English.
Whether you are an independent ESL tutor or you are managing a language institute, it is important to assess whether your prospective ESL students are serious about taking (and paying for) lessons. To stand out in today's ESL environment, teachers need to offer a high-quality and personalized service to their students and prospects. It's important to build quality into your approach with students from the first point of contact. But how do you know whether it's worth investing in prospective ESL students? Especially if so often they drop off before ever committing to lessons…
The trial lesson approach…
In previous posts we've recommended using a 'trial lesson' approach to assess your prospective ESL student's seriousness to learn. Jack Askew (one of our favourite online ESL teacher bloggers) has long advocated charging at least a nominal fee for your trial lessons to make sure your prospects are willing to eventually pay for lessons.
Now, a better way…
Our ESL Placement test is a 100-question multiple choice test that you can assign to your prospective ESL students (within a couple clicks). After your prospective ESL student completes the test, we will deliver you their Gap Analysis and Individual Learning Plan. The Gap Analysis will detail every question that your prospective ESL student got wrong and will provide the corresponding lesson (from our library) to correct their fossilized grammatical issues.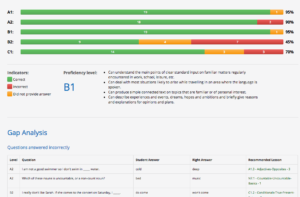 We recommend using our ESL Placement Test as tool to assess whether your prospective ESL student is serious about learning with you. If your student isn't willing to sit a 100-question test so that you can properly assess their English level and grammatical knowledge, they likely aren't serious about learning. In addition, by using our test we will produce an Individual Learning Plan for your student. This plan will list all the lessons (from our library) required to address your student's English gaps. By offering this tailored approach, you'll be able to provide your student with a high-quality, personalized ESL experience from the beginning of your learning relationship.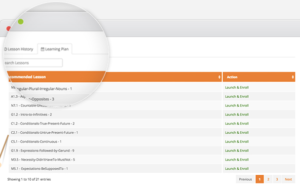 We hope you enjoy using our ESL Placement Test to assess the seriousness of your prospective ESL students! All feedback is highly appreciated.
---