Efficacy and evidence-based interventions for English Language Learners
The numbers are extraordinary: every month, each school district in the USA is accessing an average of 1,403 EdTech solutions. This figure gives an insight into the complicated technology eco-systems that exist in US school districts. Within this landscape, district administrators face an overwhelming number of product options and a huge decision-making challenge. Choosing evidence-based interventions that demonstrate efficacy for English Language Learners (ELLs) can help districts meet this challenge head-on.
Interventions for ELLs must demonstrate efficacy and be evidence-based 
Efficacy, in simple terms, is the proof of whether a tool delivers its intended outcome. Efficacy looks at that outcome and then the research supporting its claims. Efficacy originates from the pharmaceutical industry and has become a pillar of the edtech community.
Under the Every Student Succeeds Act (ESSA), products are measured against different levels of efficacy and with different types of research.
Off2Class is a research-backed product delivering measurable results for teachers and learners.
The district administrators we work with are determined to make efficient budget decisions and choose products that really help students. Tarro Funches is the English Learner Coordinator at Canton Public School District (MS), and chose Off2Class after a rigorous assessment process. Having worked at the Mississippi Department of Education, Tarro makes purchase choices with a "federal mindset of getting the better bang for your buck, and not spending money frivolously".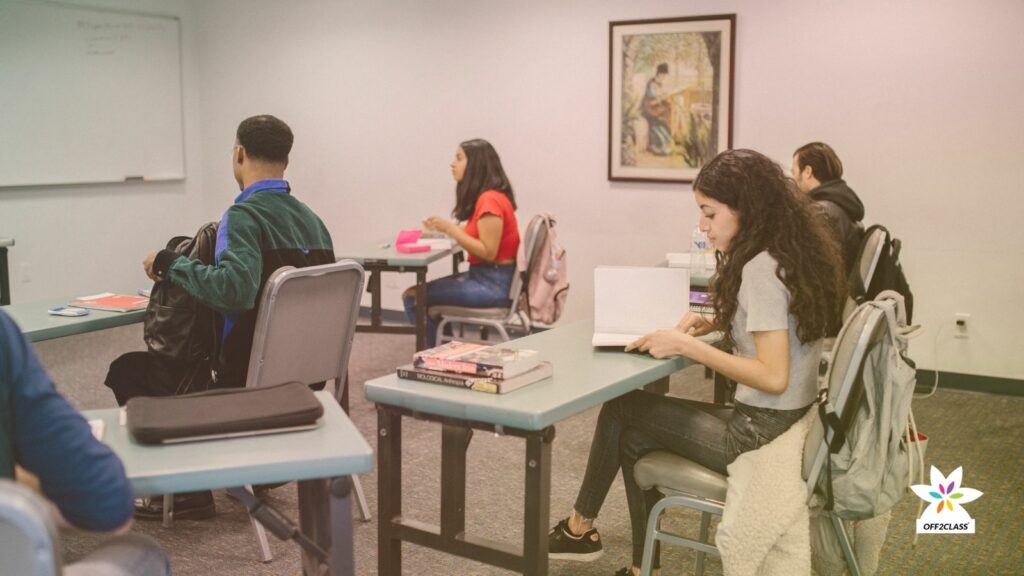 Like many administrators, Tarro only buys products that meet her district's accountability model. Across the sector, this type of accountability is becoming increasingly important. In fact, when using federal and stimulus funding, districts are now required to choose "evidence-based interventions", as outlined in the Every Student Succeeds Act (ESSA). However, it can be time-consuming for administrators to differentiate between EdTech products.
To that end, Off2Class has been working alongside LearnPlatform, an EdTech research company, to better demonstrate proof of our product and the expected outcomes. We are pleased to share the first step in that journey, a logic model.
Evidence and research at Off2Class: the Logic Model
In the context of limited resources and staffing shortages, ELLs deserve EdTech solutions that make a genuine difference. At Off2Class, we have long believed in the value of explicit instruction from motivated and skilled ELL teachers. Our commitment to providing evidence-based interventions for ELLs led us to invite LearnPlatform to develop a logic model for Off2Class. This logic model satisfies Level IV requirements (Demonstrates a Rationale) according to the ESSA. You can download the logic model, full report, and alignment certificate on the Teaching and Admin Tools page.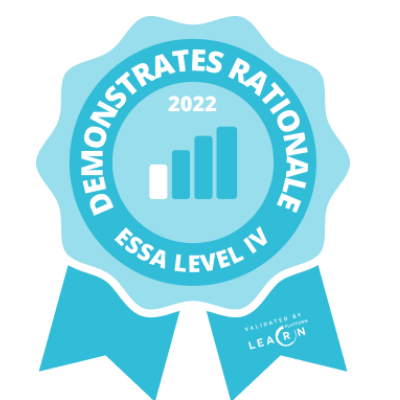 Off2Class has always been much more than a library of 1000s of lessons. It is a comprehensive toolkit for administrators, educators, and students. Off2Class explicitly aims to improve educator training in ELL instruction, increase district resiliency in managing unpredictable enrollment, and increase teacher retention. The Logic Model summarizes how Off2Class is upskilling educators to really improve outcomes for ELLs.
Join our webinar on Evidence-Based Interventions
Finding evidence-based interventions and unlocking funding should be accessible to all districts and educators. Therefore, we are pleased to invite both LearnPlatform and Tarro Funches from Canton Public School District to deliver a free webinar for educators and administrators: "Evidence Matters: What to Look for When Choosing Your Next Edtech Tool". We will live-stream the webinar on Tuesday, July 19th on the Off2Class Youtube channel. Click "Notify Me" here to set a reminder!
This webinar will be relevant for Educators and Administrators who want to understand the requirements of ESSA funding. We will also discuss methods to identify research-based interventions. In particular, the information in this webinar is vital for those who work with one of the most marginalized student populations: ELLs.
Drawing on the expertise of Canton Public School District and LearnPlatform, the webinar will explore how to:
easily differentiate between EdTech Products
research if an intervention or product is based on research and if it will work in your district
leverage ESSA to unlock funding and make the right purchases for your students
Do you have questions about evidence-based interventions or want to make better use of your funding options? If so, join us on Tuesday, July 19th 2022 at 1pm EST.
In summary, the districts we work with make a huge effort to invest in the best resources for students. We hope you can join us at this event to better understand this timely issue.
Can't wait for the webinar? Our expert team of advisers is ready to share the Off2Class logic model and help you make an informed decision. Book a consultation with our friendly advisors.
---
No comments