The A1 beginner step-by-step curriculum ESL lessons are here!
The highly-anticipated A1 Beginner ESL lessons have arrived in the Off2Class step-by-step curriculum! In this blog post we take our first peek into the lessons so you can make the most of them with your learners. We're incredibly excited to release this much-requested level of lessons and homework assignments!
.
.
Not the only beginner lessons
.
In case you're new to Off2Class, there are two types of lessons on the site: At the top of the lesson library, we have the Step-by-Step Curriculum, which is organized by level. Further down, we have our single-skill lessons, which are organized by activity type. Let's take a closer look!
.
Step-by-Step multi-skill lessons
.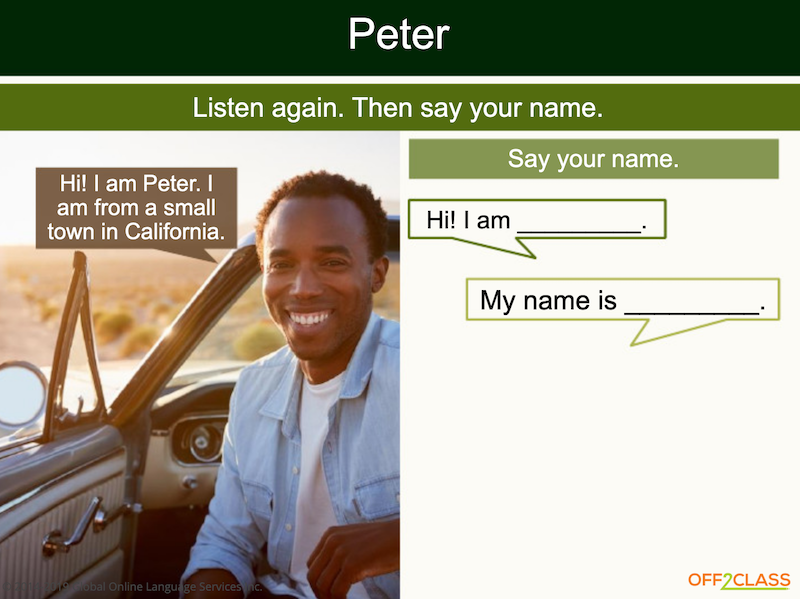 .
At the top of the lesson library you'll see the Step-by-Step Curriculum. These are multi-skill lessons, and each lesson contains activities for speaking, listening, reading, and explicit grammar. These step-by-step lessons roughly model a coursebook approach — you simply choose your starting point and teach one lesson after another. There are two main benefits to these lessons:
First of all, it reduces lesson-planning time to near zero. Teachers don't have to think about what they might want to teach next. The variety of activities in each lesson combined with our bright, beautiful images means they will always be fresh and interesting for your students.
The second main benefit of these lessons is that teachers can be confident that all relevant competencies for a given level are being taught. Once you and your students have completed all the lessons for a given level, if your student has mastered the concepts within them, they're ready to move to the next level.
.
Single-skill beginner lessons
.
However, this is not the only type lesson on the site — far from it! In addition to all of the Step-by-Step curriculum lessons, we also have a large library of single-skill lessons. These lessons are great when you need something specific for a given topic, class, or theme. They are organized by category, and you can take a "hop-on, hop-off" approach. Need a lesson (or a few lessons) on conditionals? We have them. Intermediate reading lessons? We have those too — along with phrasal verbs, idioms, and many other categories.
.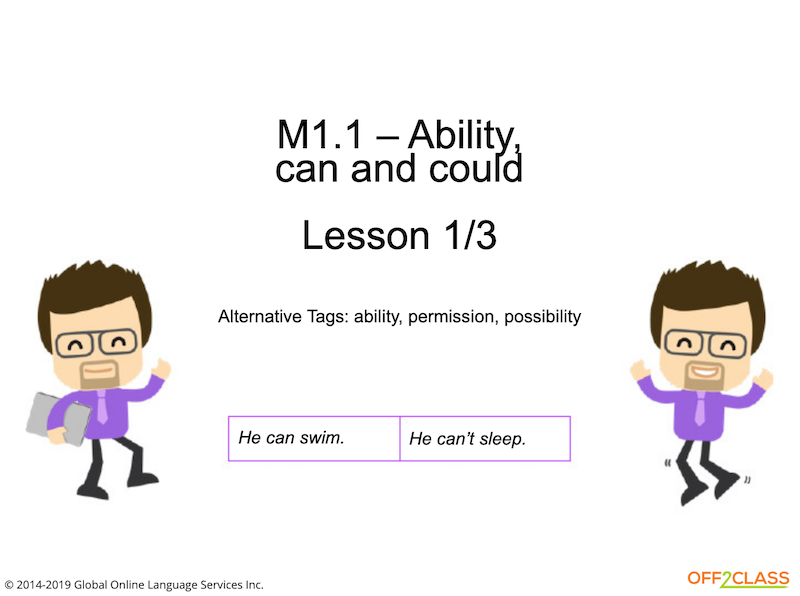 .
It's important to point out both lesson types so that you can find the right kind of lesson depending on your circumstances. In fact, it's easy to find all of the A1 beginner ESL lessons in the library simply by clicking on the blue "beginner" button at the top of the lesson library to filter it. This will bring up every lesson in the library that's suitable for beginners: the 36 step-by-step lessons as well as the 46 single-skill lessons. Keep in mind that for absolute beginners, who have no experience of knowledge of English at all, it may be necessary to begin with the Letters and Sounds category, which starts with the alphabet.
.
Our new Step-by-Step A1 beginner ESL lessons
.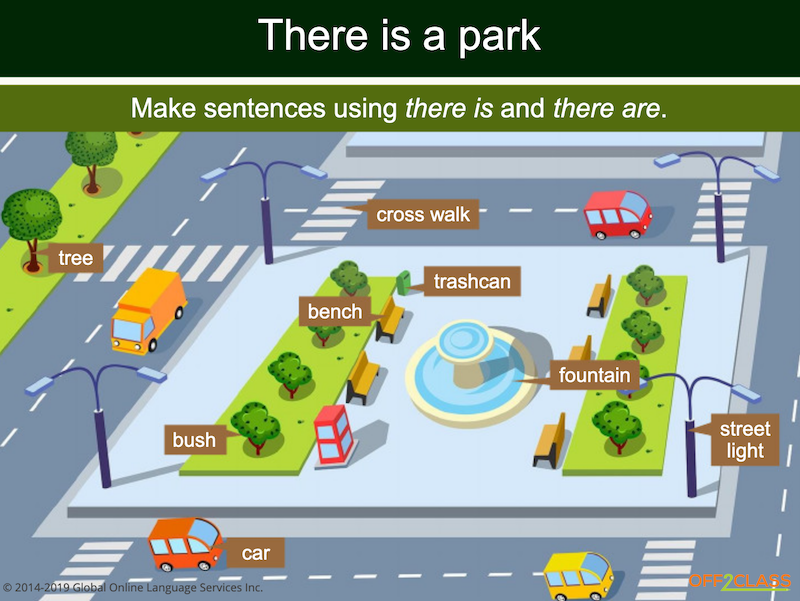 .
The new beginner curriculum is broken up into 12 units of 3 lessons each, for 36 total lessons. Each unit follows a beginner-appropriate theme. In the very first unit, students will start to learn 'to be' and how to say their name and nationality, form their first basic sentences, and finally introduce themselves. From there, students will learn following the themes of describing their environment, food, family, home, work, and shopping.
.
The challenges of beginners
.
Beginners are not easy to teach — in fact, they're often the most difficult to teach of all learners! This is something we'll discuss at length in upcoming blog posts and other resources, but if there was one thing we kept in mind as we created these lessons it was this: start small.
Part of the challenge with beginners is that it's easy to give them too much, too soon. For example, in order to conjugate the verb 'to be," it's necessary to memorize SEVEN forms:
I am
you are
it is
he is
she is
we are
they are
Worst of all, these 7 don't even include the contracted forms! When you consider the fact that beginners don't yet understand pronouns, it can quickly become overwhelming, difficult to remember, and ultimately frustrating. In the fist lesson, we stick to I, you, and we — more than enough for your beginner students to practice with!
.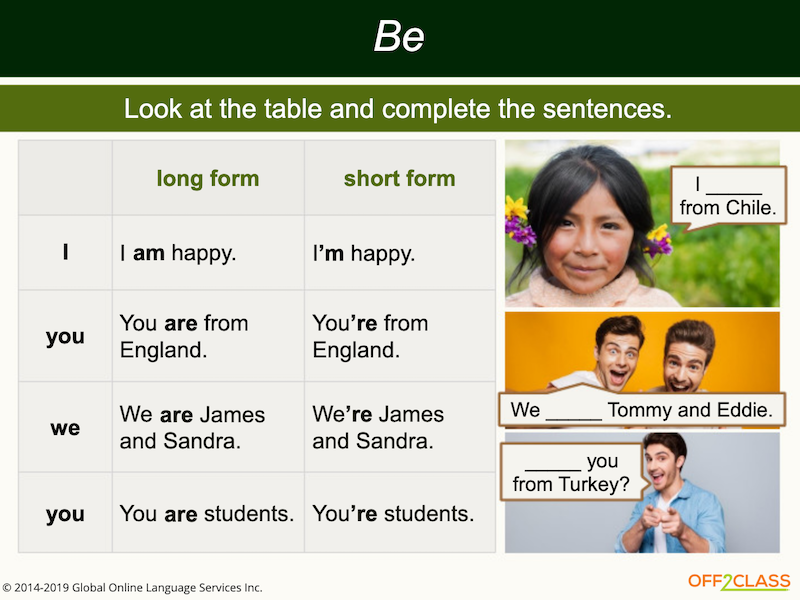 .
It's critical to build confidence with beginners, and to do that it's important to avoid getting bogged down in too many explanations. Instead, focus on giving them small chunks of language they can use in the real world. If my beginner student can say "Hello, I'm Chris" to someone, it's much more valuable than the ability to, for example, diagram the sentence and label its parts.
.
Conclusion: Check out the beginner lessons!
.
Now that the A1 beginner step-by-step curriculum lessons are live on the site, we're so excited for you to use them with your students! Use them in class, assign the homework, and as always, we're happy to hear your feedback so we can continue to make better and better resources! What are you waiting for, go check them out!
---