Self Care for (online) Teachers
The following post on self care for teachers is an Off2Class guest post by author and teacher Patrice Palmer . Here she breaks down how to apply principles of self-care for online teachers. More info on Patrice can be found at the bottom of the post. Meanwhile, take it away, Patrice!
.
Introduction: Let's Move Online!
.
Most of the online teachers I know are proud of the fact that they can make a living with a laptop and an internet connection — and they should be! Online teachers have a lot of freedom and it's great to take advantage of it. Given the interest and growth in online learning, more and more teachers are trading the classroom for the webcam (or sometimes just adding the webcam), but it usually adds up to more time looking at a screen and more time sitting.
There is a body of research that has found a correlation between long periods of sitting and elevated risk of illness or injury. As a self care specialist, I want to know how self care strategies can be used to make the lives of online teachers healthier.
.
Self Care Strategies for Sitting Teachers
.
Strategies for self care are critical for our health and well-being. Self care is not a luxury or indulgence but a necessity in the work that we do. Also, challenges such as precarious work, multiple workloads or administrative responsibilities can add to the pressures of this demanding profession. Perhaps you are one of the many teachers who has to balance multiple students, schedules and/or workloads.
.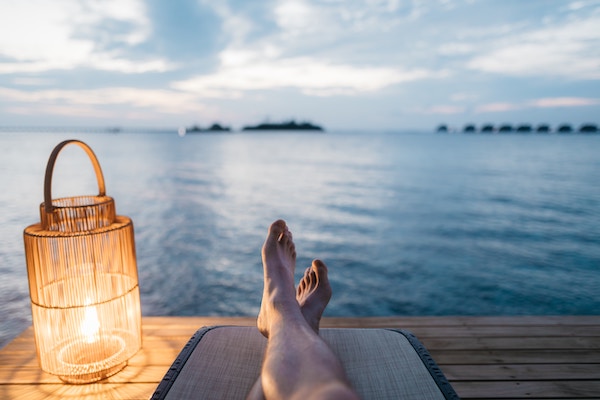 .
Although I'm not teaching English online, I do spend most of my day writing and coaching teachers online. I sit for several hours a day, but I do try to take regular breaks. For example, I used to keep a water pitcher on my desk to ensure I drank enough water. I now use a glass, which means that I have to get up frequently to re-fill it.
I believe that self-care strategies for all teachers should be easy to do, no-cost/low cost (state-of-the-art standing desks are not in everyone's budget) and not add time to our already very busy work schedule.
Before you get started on determining the self care strategies that work best for you, use this free sitting time calculator to find out how much you sit each day.
Here are some simple self care strategies for sitting teachers:
.
Practice the sit-stand switch every 30 minutes (alternate between sitting and standing). Standing more can increase your energy and productivity levels, lower your stress and improve your mood.
Incorporate some simple exercises in both seated and standing positions. Standing more can boost your metabolism, tone muscles and even reduce common aches and pains.
Stand when appropriate for some calls. For example, I had a WhatsApp call the other day with my yoga teacher trainer who happens to be away in Barbados. While she walked outside among the palm trees, I propped my phone up on a bookshelf and stood and stretched during our call.
If you live in a flat or apartment, take the stairs. (I take the stairs daily when I collect the mail in the lobby of my apartment building).
Plan for a mid-day exercise class or walk. Research suggests that even 5 minutes outside will significantly improve your mood.
Set an alarm to remind you to take breaks.
Design your own standing desk by stacking books or using a small table. Your monitor needs to be at eye level, and make sure that whatever you put on your desk is stable. 
Instead of sitting on a chair, use an exercise ball. This way even while you're sitting, you're using your core muscles, and your posture will improve.
.
When your Office is your Home
.
Teaching online from home requires some other self care strategies to avoid exhaustion and/or burn-out. When one's workplace and home are in the same location, this creates certain challenges. It's important to have a place "just for teaching" which is separate, if possible, from the rest of your home.
Have an end of the day ritual. A friend of mine told me that as soon as she gets home (she wears a uniform), she changes out of her work clothes. This is what Dr. Adam Fraser talks about in his book "The Third Space" which gives you time to mentally transition from work life to home life. It's not necessarily a physical area but a way to "power down" from your day.
.
Conclusion
.
It doesn't matter if we are teaching in a classroom or online, we must incorporate self care strategies if we want to sustain our career. What are some ways that you are incorporating self care into your day as an online instructor?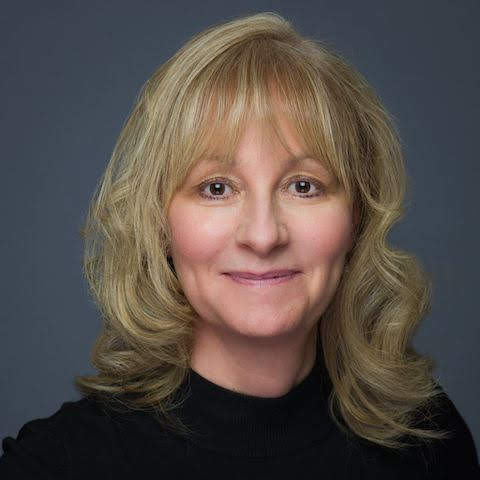 Patrice Palmer, M.Ed., M.A., CPP has more than 23 years experience as an ESL teacher, teacher trainer and writer in Canada. She spent seven amazing years teaching in Hong Kong. Patrice has taught students from 8 to 80 in a variety of programs. Patrice has transitioned out of full-time classroom teaching and now works as a teacherpreneur doing the things she loves such as writing, coaching teachers and presenting at conferences. Patrice's personal experience with professional burn-out in 2015 prompted her to reflect on her own lack of self care and adopt positive psychology interventions which she now shares with educators and administrators. Her book Teacher Self-Care Manual: Simple Self-Care Strategies for Stressed Teachers will be available this year.
---