How to Teach English Online as a Beginner
There's no doubt that online accessibility has made a big difference to the way we work today. It has opened up numerous opportunities in a range of different fields, even for those with limited experience.
One growth area is teaching English, something you can start to do even if you've never taught before. Working as an online ESL teacher allows you to start teaching while making a big difference in someone's life. It's also a brilliant way to forge new and interesting friendships all around the world.
Teaching English as a foreign language is becoming increasingly popular. This is not just for people who want to start a new career but for those who would like to earn a little extra money on the side. If you are worried about competition, there are an estimated 1.5 billion English Leaners worldwide. The increase in online teaching since the Covid 19 pandemic means that now is a great time to get started.
If you want to teach English online, the first step is to decide if you want to teach independently or find a role with an established company. Either way, the good news is that it's relatively easy to get started quickly. The even better news is that you could soon have access to thousands of jobs online and be able to start a whole new, and rewarding career.
Do I need a teaching qualification to teach English online?
It is possible to teach English online without a teaching qualification. However, if you do not have experience, a teaching qualification can increase your confidence and chances of finding work. If you choose to teach independently, teacher marketplaces are a popular option to find students. Some of these marketplaces have options for tutors without qualifications, for example on Italki or Cambly. It is worth noting that those teachers with credentials are often able to charge more on these sites.
The other option is to teach with an established company or school. In this case, you do not need to find your own students. In fact, online companies will provide students and often provide curriculum and lesson plans as well. These companies each have their own entry requirements and may ask for teaching certificates, especially if you do not have previous experience.
The most accessible English teaching qualification is probably a TEFL certificate. TEFL (teaching as a foreign language). In order to get qualified you have to pass an accredited course. Only upon your completion of the course will you be given the certificate.
TEFL certificates are accepted in most parts of the world. There is an unending supply of people around the world who want to learn to speak English for one reason or another. Some are hoping to study in the UK, others may want to learn for their business or to help further their careers.
A TEFL course gives you the chance to learn about organizing an online classroom, how to plan lessons, and where to find your students. A TEFL course of high value should be an accredited one. Overall it should take about 120 hours to complete. Some courses include practical work experiences, and the great news is that you can undertake courses online and go at your own pace.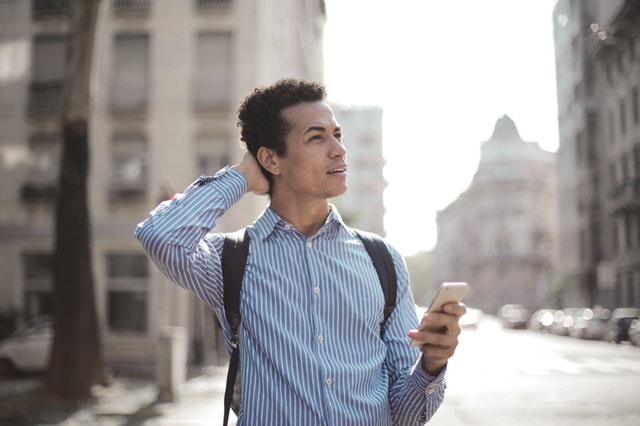 Do I need teaching experience to teach English online?
You do not need any experience to teach English online. In fact you do not need to have worked as a qualified teacher first. If you choose to complete a teaching qualification, this will demonstrate you have the correct knowledge to teach online. In addition, even if you have no experience in a classroom, do not dismiss skills you have developed in other experiences.
Many teachers successfully use their transferable skills or knowledge to create a niche and attract high-paying students. For example, Tara at Archienglish uses her architectural background to teach bespoke English to Architects and Landscape Architects.
Think carefully about your relevant experience that could transfer to teaching:
Do you have experience working with people from different countries or who speak English as a second language?
What is your knowledge of languages? Do you love grammar or linguistics? Did you learn English as a second language yourself?
Have you got experience leading teams, managing others or working with children?
Do you have professional experience in a different sector? This can help inform your niche and find students.
Make sure to highlight these transferable skills when applying to online teaching jobs, or when advertising for new students.
For new teachers, planning lessons is the most time-consuming part of being a teacher. If you choose to do a qualification, the course will train you to plan effective lessons and courses. Some companies provide lesson plans and curriculums for their teachers, which is a great option if you are new to the profession. If your lesson plans are not provided by an employer, you can find lesson materials online at a low price, or even for free. Using materials created by experienced teachers means you can benefit from their expertise. A tool like Off2Class means you have high-quality lesson plans that your students will enjoy.
Do I need to speak another language?
Teaching English as a foreign language doesn't mean you need a second language either. Many people who decide to start teaching only speak English but then decide to learn a second language (or two or three) once they have been working in a particular country.
English teachers can work almost anywhere in the world. A TEFL course will give you all the tools to teach completely in English, without having to use a second language to communicate with your students. Teaching online means you can work with students from all over the world, learn about different cultures and broaden your horizons – all while earning some useful money.
How do I find an online teaching job?
Once you have qualified and identified your transferable skills, the next big challenge is searching for students and building your classes. Some people decide to create an online portal for their new teaching business. Others access online platforms that put students and teachers in contact with each other.
Armed with your TEFL certificate you will find that a lot of different options immediately open up to you. You can decide to run courses online for small groups, for example. There are plenty of sites like TEFL UK that help put students and teachers in contact with each other, and you could find classes with people from Argentina and Brunei to China and Thailand to name just a few.
This blog post was written by Philip Negus, the Managing Director at TEFL UK. TEFL UK offers a range of teaching qualifications including an accredited TEFL certificate. Learn how to teach online today.
---
No comments