The Values of Off2Class – Progressiveness
Off2Class doesn't push an agenda. We believe in equality, and we value truth. Off2Class follows the science. We care about the environment, climate change and the health of all living things on this planet.
Foreword
In this fourth entry in our series of blogs looking at the Off2Class company values we consider Progressiveness. For an understanding of some of our other Values, be sure to check out the previous entries on Entrepreneurship, Internationalism and Competitiveness.
Off2Class is a technology platform that exists to save language teachers time. In an ever-changing world, there are always new challenges that teachers face in helping their students achieve their potential. Our strong sense of Progressiveness – our belief in continually making things better and brighter no matter what life throws at us – is a fundamental aspect of who we are. In this blog entry, we reflect on what this idea of Progressiveness means to members of the Off2Class community and how it shapes and inspires their work.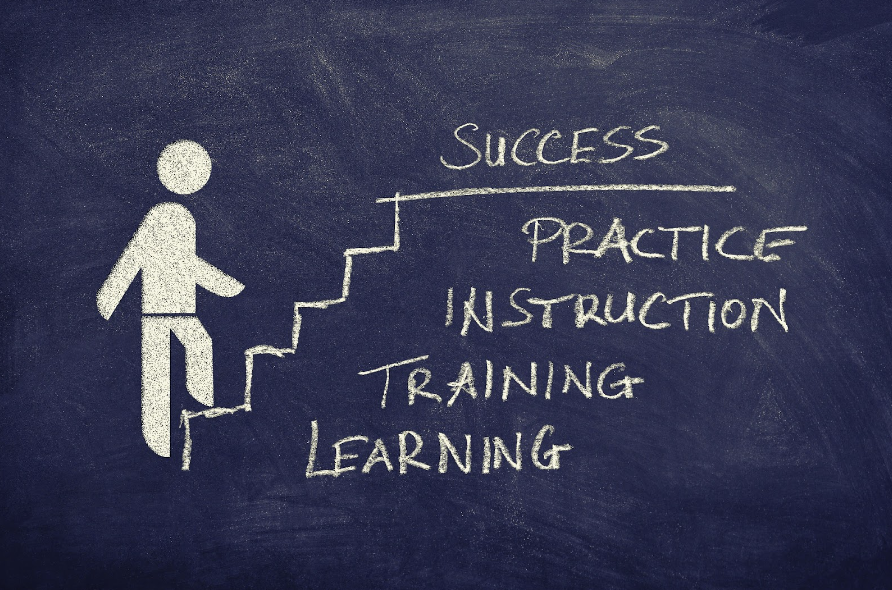 Progressiveness and Off2Class
"Learning a language means being exposed to many new cultural values. As students learn English, they are provided with an enhanced set of tools with which to learn about the world. English is the foremost language of science and the internet. The ability to speak English informs students, perhaps for the first time, of the current issues of this century.
Off2Class materials cover a wide range of topics with a balanced view that allows for discovery and debate. And in a time where conspiracy seems to encroach more and more into our lives, we present ample materials of a controversial nature to boost a student's ability to debate multiple perspectives, as it is through considered speech and respect for facts that our societies will make progress."
James Heywood, Co-founder
"I could clearly see when I started at Off2Class last April that we have a high-quality product and service with top-notch employees who are involved, knowledgeable and want to see the company grow. The co-founders, backed by these amazing employees, are constantly refining and improving what we do and why we do it. This is Progressiveness in action.
This company is still small enough to turn on a dime and make changes for the better as we go along, not only trying constantly to improve the content and product development, but also in the manner in which we handle our customers. We have outstanding sales executives that close the deal and also customer success and teacher training teams to respond to the needs of our users. On top of that we have our amazing marketing team that seems to be on every site available promoting Off2Class and talking to our customers, who in turn are talking about us. This helps us to make Progress and to grow.
All of this means to me that I work at the best place ever and the next few years will be very exciting and fun."
Mike, Team Member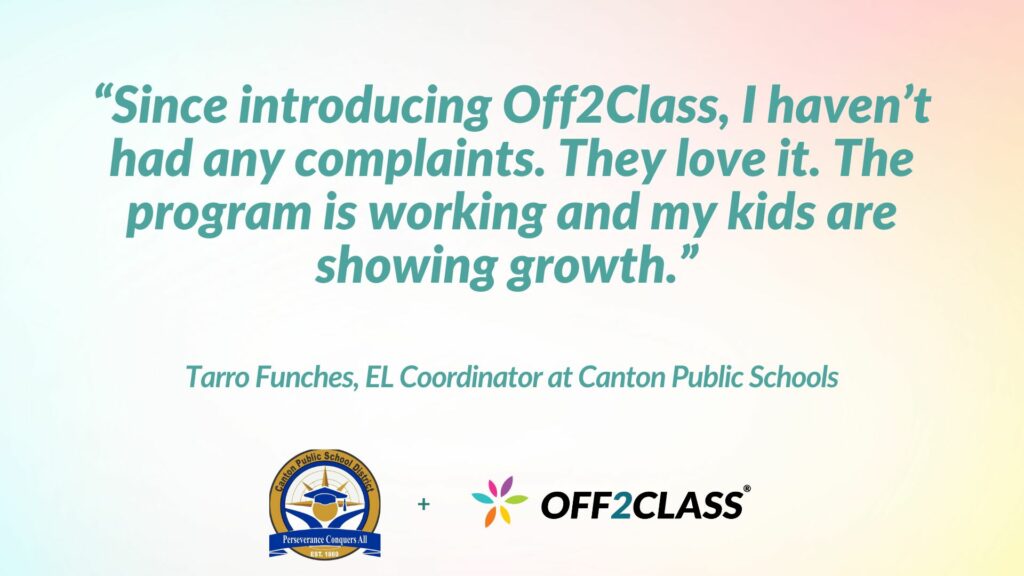 "I've done customer support at Off2Class since 2017, which means the vast majority of product support requests since then have come across my desk. As a product with a global audience, we get a lot of different types of people who need help, from K12 school districts in the US to higher education and private schools abroad to individual online tutors in more than 100 countries. Progressiveness to me is bringing a spirit of kindness and helpfulness to everyone regardless of their circumstances. It's striving to provide the same level of service, whether the client is our largest multi-teacher school district, or an individual teacher in the developing world who is teaching online to better their circumstances. I love being part of a team where helping such a plurality of users is a daily occurrence."
Chris, Team Member
Progressiveness-focused lessons
Take a dive into our Lesson Library and use these lessons with your learners to take a deeper look at Progressiveness and what it means:
S549 – Food waste (C1): With almost a third of the food produced around the world each year wasted, this is clearly an area in which positive change is necessary. What are the reasons for such levels of waste, though? And what steps can be taken to ensure less food is wasted? This discussion-based lesson gives students plenty to talk about.
R305 – NASA finds a new Earth (B1+): What could be more Progressive than trying to reach the stars? This reading lesson focuses on an article about NASA's discovery of a planet similar to Earth, some 500 light-years away. Will we ever make it there? If we keep a clear sense of Progressiveness, it's certainly not beyond the realms of possibility.
S505 – Urban social issues (C1): A key aspect of Progressiveness is identifying problems and finding ways to make them better. What are some of the most prevalent issues facing urban populations today? What are their causes? And how might we go about solving them? This advanced-level speaking lesson introduces these questions and allows students to discuss their answers.
Over to you
In this blog we have shared some examples of what Progressiveness means to us and how it shapes what we do. But this is only part of the Off2Class story. How does Progressiveness inform your teaching and learning? And why is Progressiveness so important to the world of education? Please share your stories with us in the comments section or our official Off2Class Facebook group!
---
No comments