Teaching ESL in Virginia, Alabama and Oklahoma
For educators looking for their next career step, teaching ESL in Virginia, Alabama and Oklahoma can be a brilliant career pathway.
As part of Off2Class's recent Career Week, we had the chance to host representatives from each of these three states, learning about their schools, the states, their English Language Learners (ELLs), and what it might take for a teacher to come and work in this district.
We were honored to hear from Dr. Laura Grisso, Tulsa Public Schools (Oklahoma), Dr. Lora J. Perry, Tarrant City Schools (Alabama) as well as Kathleen Cahoon-Newchok and Anne Glenn-Zelljeznjak of Virginia Beach City Public Schools (Virginia).
These districts represent a diverse set of learners and locales from across the United States but all districts were wrestling with similar challenges of growing learner populations and the need to equip and retain talented instructors.
It's worth watching the entire webinar below, but we've pulled a few key points from the webinar. As always, if you're interested in learning more, check out the jobs board and comment if you have any questions!
Getting to Know the Districts
During the webinar, our guests introduced us to the benefits of teaching ESL in Virginia, Alabama and Oklahoma. Firstly, we started off learning a bit about each of these districts and what might entice a teacher to come and work in Tarrant City, Virginia Beach, or Tulsa.
Introducing Tarrant City
Dr. Lora started us off, explaining that Tarrant City was established in 1930, consists of three schools serving 1300 students, and is a Title 1 district. The district is situated near Birmingham Alabama, offering shopping and local amenities as well as being home to the best "fishing and golf that you can find".
"We are a small community-based, family-oriented district," said Dr. Lora. " We are small but we are here, supporting teachers, supporting family, and having a great student body."
Virginia Beach City Public Schools
Moving on, Kathleen and Anne laid out the case for Virginia Beach City Public Schools (VBCPS), consisting of 86 schools and located a few hours from Washington D.C. as well as Williamsburg.
"We serve over 2000 ELLs," said Kathleen. "We have 80 different languages at the school. Spanish is most frequently spoken but we have students who come from over 90 different countries, so it is quite a variety."
This diversity means that teachers working at VBCPS can expect to rotate between different schools and settings to better serve students. For example, that might be small classes for specialized instruction or working alongside content teachers.
"The biggest thing about our division is there is room to grow," said Kathleen. "We always try to support the teachers to grow professionally with allowances for advanced degrees and free professional development."
Tulsa City Public Schools
Finally, Dr. Laura laid out the overview of learners and the schools in Tulsa.
"We serve over 9,400 multilingual learners, representing about 37% of our district," said Dr. Laura. "We have 76 languages, up from 70 languages, due to receiving 300 refugees from Afghanistan. It has been amazing to welcome those students into the learning experience."
Tulsa represents 45 elementary schools, 15 middle schools, and nine high schools. That set of schools incorporates a real focus on language learning with dual language at many of the schools. Additionally, as Dr. Laura was proud to note, it is the first district in Oklahoma to offer dual language in middle school.
What Makes a Great Candidate for Teaching ESL in Virginia, Alabama and Oklahoma?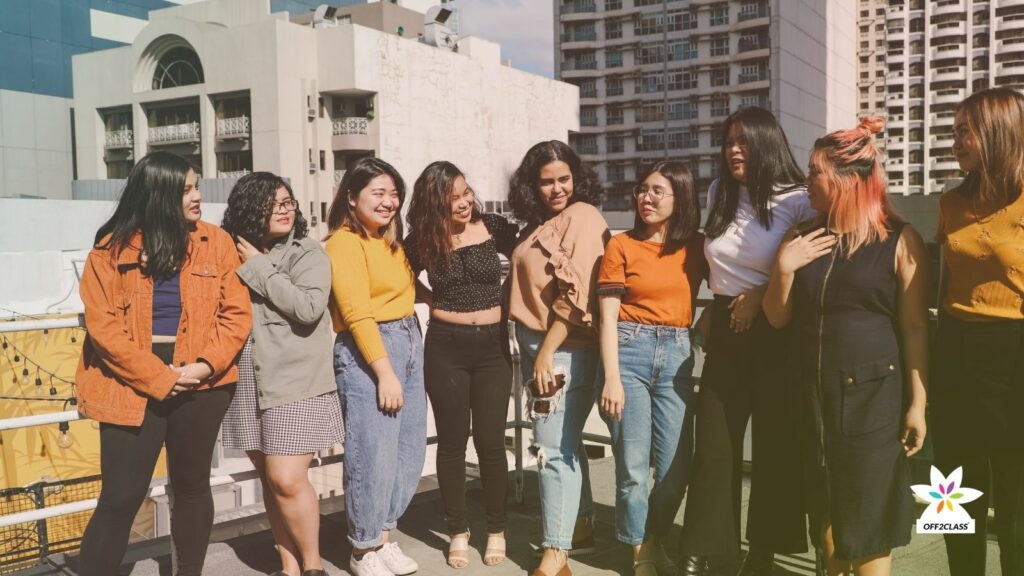 One of the main goals of the ESL Career Week was to support great teachers that are looking for new opportunities with these districts. So, as they looked for new teachers, we wanted to know what they thought made a great ESL teacher?
All of the districts mentioned the importance of passion for the role and interest in the students.
"We are looking for people who can create relationships," said Anne. "You have to have that relationship with your students. It is an absolute must… you also have to be able to come to the table and communicate effectively about what instruction means to you and how that applies to your students and teaching."
In Alabama, applications are accepted year-round, but passion matters.
"We are still looking for teachers that have the heart and soul and who want to make a difference in our students' lives," said Dr. Lora. "We want to find people who want to help our students perform at their highest level… we've seen teachers work hard over the last year. They go in early, stay late, and do extra tutoring. They go above and beyond."
As for Tulsa, Dr. Laura said: "Two of our core values are equity and joy. We want to focus on the equity in the work and bringing in the joy."
Dr. Laura reiterated that people of all backgrounds could become a teacher, including her husband, who used to be an HR professional.
"Once they meet the children and families, it brings so much joy," said Dr. Laura. "We offer a ton of support to help people from all backgrounds become effective educators."
Finally, Tulsa focuses heavily on professional learning, incorporating English Language Development Teachers who provide coaching and guidance for teachers in building lesson plans and implementing that in the classroom.
ESL Career Pathways and Tips
Each state has a slightly different approach to accreditation and certification for new teachers. The district leaders talked through those pathways and what it would take for a new teacher to either add the additional certification or earn the full qualifications.
Many states offer scholarships, support, and coaching for teachers looking to make that transition, such as an intensive support program offered in Oklahoma to help teachers to work and gain certification in a year.
It's worth listening to that section, starting at the 20-minute mark.
To conclude, a few final tips (outside of listening to the pathways section).
Firstly, remember to complete the application:

"Your online application is the first way that we see you," said Anne. "Remember to through tab to tab to make sure everything is complete."

Secondly, for teachers from outside the US, find a sponsor organization:
Finally, focus on what matters:

"We want great people to work with our students," said Anne. "Yes, we want you to come to Virginia Beach, but there are great opportunities. We all learn from each other. We want you to bring light and life to our students so they can be part of our community and part of the bigger picture… we want people dedicated to being an educator."
Would you be interested in teaching ESL in one of these districts? What other questions do you have about ESL career pathways? Let us know in the comments.
---
No comments