Teaching Used To: To Talk About the Past
In this post, I am going to discuss teaching used to to talk about repeated actions in the past. I will also introduce an easy-to-follow teacher-led lesson plan that you can use to introduce this topic to your ESL students. If your students are already comfortable using the past tense and want other ways to express their past actions, continue reading to find out more about resources available.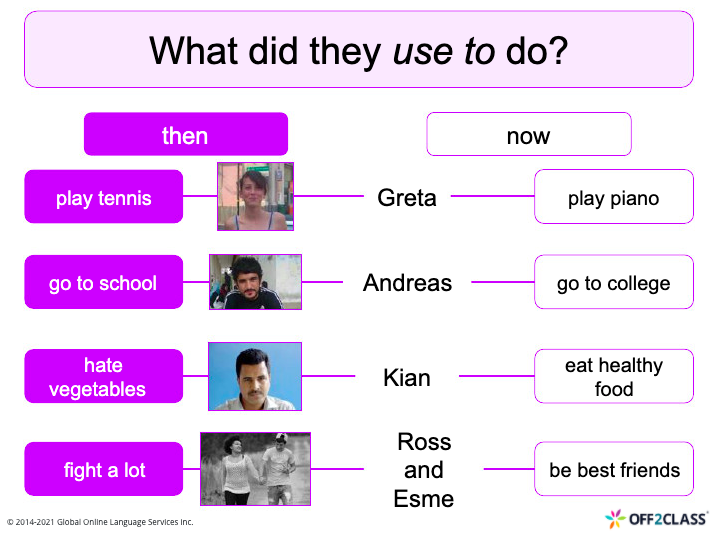 Download the lesson plan here:
Teaching used to
We use used to to talk about repeated habits or actions in the past that are no longer true in the present. For some students, using used to can be intimidating, as they've already learned the verb use in other forms. Additionally, they may have already learned that used to also means "accustomed to". Now, they have to learn a completely new way to use it so don't let them be scared! Used to is a useful phrase because it immediately signifies a lot of information. Now that you're ready to teach it to your ESL students, let's talk about our lesson plan introducing used to.
Off2Class has created this engaging teacher-led lesson plan you can use to introduce the subject used to to your ESL students. It outlines how to used to in the positive form, negative form and question form. The lesson begins with a brief, easy-to-follow explanation of the grammar rules, followed by activities. Students can review and practice these concepts until they have reached perfection. After this lesson, your students will have a better understanding of used to. Don't forget to sign up for your free Off2Class teacher account so you can access the teacher notes and assign homework for extra practice!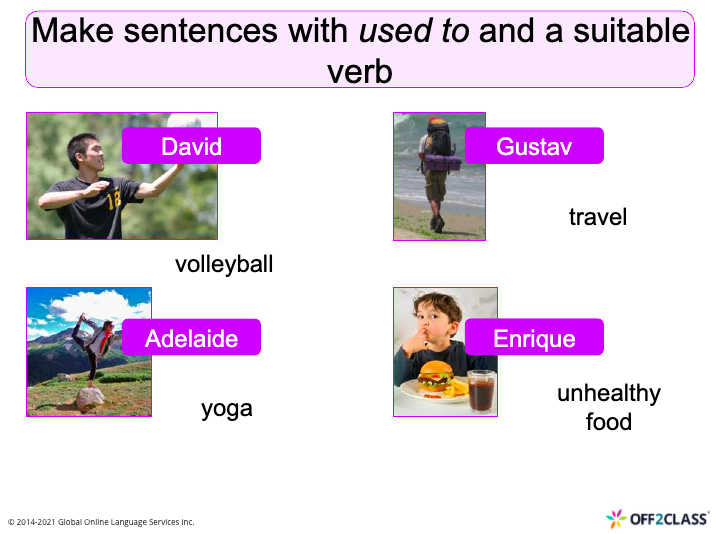 After teaching this lesson on the phrase used to, consider checking out the Off2Class ESL Lesson Library! All of our lesson plans are designed with teachers like you in mind. They are ready-to-teach and suitable for both in-person and online classes. With lesson plans in a range of subjects and levels, you are just a few clicks away from your next ESL lesson!

If you found this post helpful, don't forget to share it with other teachers like yourself. Make sure you comment below because we love to hear from experts like you!

---
No comments