Worried about Learning Loss? Take a Lesson from SLIFE
In this guest blog post, Carol Salva displays that there is a lot to learn from the inspirational stories of SLIFE: Students with Limited or Interrupted Formal Education. This article is part of our blog series on Learning Loss and English Learners.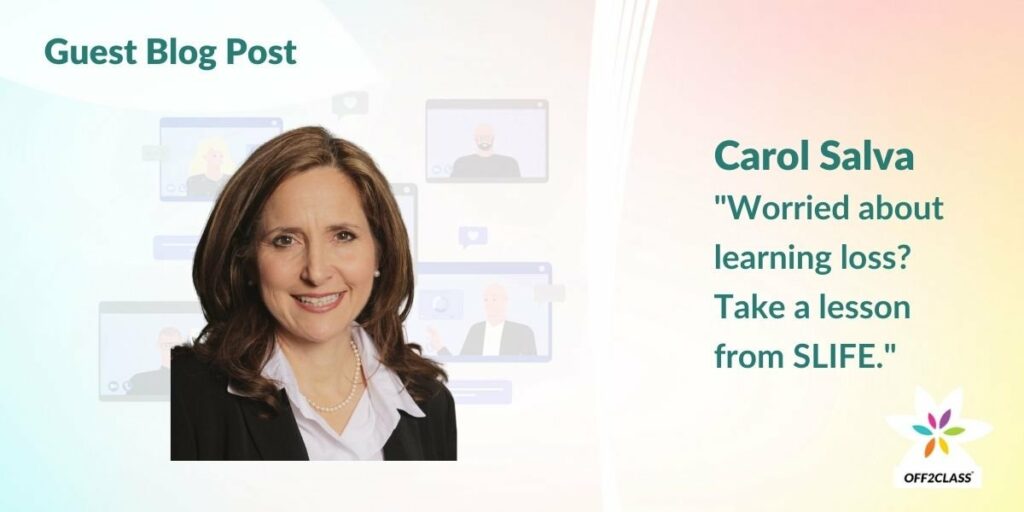 What do we know about SLIFE?
Students who had limited access to in-person instruction last year may have experienced an interruption in traditional education. While this should definitely be a consideration for all educators, we should realize that this interruption does not necessarily mean that all students will be at a disadvantage as we begin the 2021-2022 school year.
We can look at a specific demographic, Students with Limited or Interrupted Formal Education ("SLIFE") to consider what is possible for students with experience in formal schooling.  To clarify, our students who had less access to in-person instruction last year are not what most states would consider SLIFE.  While there is no common definition between states, SLIFE is typically a student who has missed more than 2 years of formal education. As well, many SLIFE have lived through difficult circumstances such as war, violence or persecution (Salva & Matis, 2018).  For example, SLIFE may be refugees displaced for prolonged periods of time. This may result in longer duration of interrupted formal schooling compared to other migrant students (Koyama & Kasper, 2021).   
So it stands to reason that if SLIFE can make progress quickly, our students who missed some educational experiences due COVID, can make quick progress too. Also, we can capitalize on the valuable experiences and knowledge they bring to our learning communities (Echevarra & Nora, 2016).
Interruptions in education are not new to our field
A great way to help us challenge our beliefs about this is to see students who have overcome difficult circumstances. This includes interruptions in traditional schooling. For example:
While these grit narratives are inspiring, we should consider the social equity issues at play when we educate SLIFE or any child. While it is important to realize that SLIFE can do hard things, it is also important to realize that our job is to make it less taxing for them. We may want to keep in mind that interruptions in education are not new to our field. An interruption in education is not a disability. It is a lack of opportunity. These videos, and others on this padlet, can help us remember what is possible so we can hold a high bar for SLIFE and all our students this year.
About our Guest Blogger
Carol Salva (@MsSalvac) is an author, an instructional coach, and a Seidlitz Education consultant. She is completing her doctorate in Ethical Leadership at the University of St.Thomas. She also holds a Master's degree in Education Administration with a principal certification. Carol has taught elementary, middle and high school. She lives with her husband and 3 children in Houston, Texas. Find out more about her work and view her fantastic resources, on her website.
---
No comments