Professional Development for ESL Teachers in 2022
Whether you are new to the TEFL/TESOL field or are a veteran ELT teacher, learning is a lifelong journey that can directly impact your employability, teaching skills, and your students' learning experience. However, it can be difficult to find the time to think about Continuous Professional Development (CPD) for ESL teachers – especially when you are rushing between planning lessons, teaching classes, and supporting students.
Maggie de Oliveira is the Teacher and Institutional Relations Manager at Bridge, a leading provider of PD for ESL teachers. For the Virtual ESL Career Week, Maggie presented a webinar on the value of ongoing professional development. Below is a summary of her advice, including links to free CPD options, and suggestions for getting the most out of your investment in professional development.
You can watch the full webinar on the Off2Class Youtube Channel.
The Value of Continuous Professional Development for ESL Teachers
The main benefit of CPD for ESL teachers is providing better learning experiences for your students. In the webinar, Maggie described the various roles teachers play: from facilitator to role model, to assessor to the organizer. However, an initial teaching certificate, whether that is a TEFL, CELTA, or other qualification, can never prepare you for all the challenges that you will face as an ESL teacher.
This is partly because the needs of students are constantly changing. Over the past couple of years, we have seen teachers needing to upskill in areas like technology, as well as to adapt to teaching in unusual contexts. In addition, new research is constantly improving our understanding of what works in the ESL classroom.
"Back when the pandemic started, we had an influx in teachers, worldwide, taking our Teaching English Online Courses," Maggie said. "That was an example of upskilling. These teachers recognized that they needed to transfer skills they had in teaching in a classroom to an online setting."
CPD and upskilling give ESL teachers the chance to adapt to new challenges, and implement new research and information in their classrooms. Furthermore, CPD can contribute to employability outside of the classroom.
Improve your employability with CPD for ESL Teachers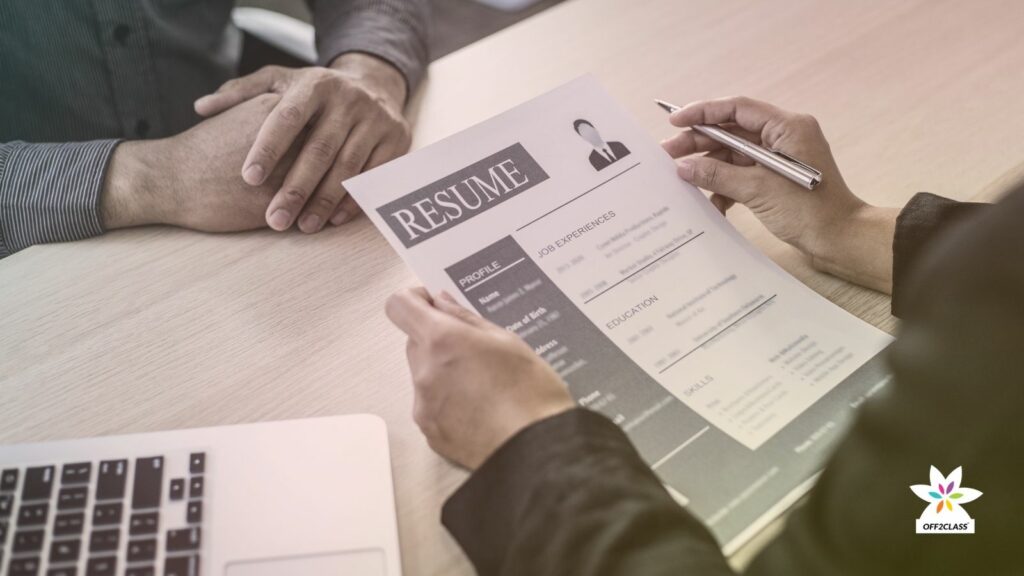 Even the most passionate teachers know that their job satisfaction can depend a lot on their wider environment, for example, the school or academy where they work. According to Maggie, CPD can lead teachers to new opportunities and be a route "to get into the classroom in a teaching environment that you really enjoy."
When applying for jobs, showing that you are a lifelong learner can help you stand out from the crowd. This means demonstrating to potential employers that you are regularly trying to develop your knowledge and expertise as an ESL teacher. For more information about securing job interviews, we have a blog post called "Is Your ESL Teacher Resume Good Enough?".
So what about teachers who are working independently? In the Off2CLass community, we know many teachers who are self-employed and run their own teaching businesses. CPD can help you attract students from your niche target audience. By demonstrating your additional training, you can justify charging higher prices for your 1:1 coaching sessions or classes.
Professional Development Options for ESL Teachers
There are various options when it comes to CPD, suitable for all levels and budgets. For ESL teachers who want to develop niche skills in short courses, MOOCs and other online training might be relevant. If you are looking to develop your career and work in public institutions, then another option is to pursue postgraduate-level studies.
Upskilling and MOOCs for ESL Teachers
Technology has massively affected the ESL market, and the increase in online courses also allows for very flexible CPD opportunities. In the webinar, Maggie explained that the term "upskilling" has become increasingly popular in the corporate world. Recognizing that you already have a range of existing skills, upskilling means "elevating existing skills to the next level".
Massive Open Online Courses (MOOCs) offer upskilling courses in various industries, including ESL. These courses are often led by high-profile universities or educators. For example, the Future Learn website offers popular free courses for ESL teachers from the British Council, the University of Glasgow, and Cambridge University Press. Topics include teaching students with dyslexia or students with refugee backgrounds.
Maggie shared this list of MOOC providers that offer free or low-cost courses and certificates for ESL teachers:
In the Off2Class Facebook Group, teachers regularly share recommendations for free training courses. A popular example is The IELTS Teacher Training Program provided by IDP IELTS New Zealand. This free course is a great pathway for teachers who want to deliver IELTS classes.
Moving from a TEFL certificate to Post-graduate study
Many private ESL teachers start their careers by completing a TEFL certificate or similar. If you find a passion for teaching, you may want to progress your studies further, and post-graduate studies are an option.
During the Virtual ESL Career Week, we spoke with K12 school districts that were looking to recruit ESL teachers and paraprofessionals. In the USA, states and districts may require specific qualifications to work in public schools and institutions. We learned that many districts will offer support for teachers who want to become ESL specialists.
If you are unsure whether post-graduate studies are right for you, there are options that can introduce you to the level of study required. Maggie presented Bridge's 12-week International Diploma in English Language Teaching (IDELTOnline), which is worth 6 graduate credits and is a pathway to MA TESOL. "You might be interested in a master's in TESOL but you're not sure about making that commitment yet," said Maggie. "This is a graduate-level course so it is a great way to get your feet wet and see if you are interested."
Considerations when making your CPD investment
No matter what CPD option you choose, getting the most value out of your course means you improve both your resume and your classroom. "It's your time, your money, your energy," Maggie said. "So what do you need to be looking for?"
Before committing to a CPD course, consider the following questions:
Is the institution accredited?
Can you customize your learning to hone in on skills that you need?
Does the course cover an area you would like to teach more?
Does the institution help you to make a study plan to track your progress?
Do you understand if your investment will open up future possibilities?
These questions will help you choose the right course for you. In addition, taking a proactive attitude towards your CPD means you will be more likely to finish the course and really feel the benefit.
Taking the next steps for CPD
Following the webinar, Maggie led a Q&A session discussing different options for business English teachers and US School Districts. You can review the Q&A session by watching the end of the webinar.
What CPD have you completed? Are there any courses you would recommend to peers? Let us know in the comments!
---
No comments