Is your ESL Teacher Resume Good Enough? 
3 Rules to Boost your ESL Teacher Resume
So you have written your ESL Teacher resume or CV – but how do you know if it is good enough? As a Senior Recruiter at Houston ISD, Lisa McManus has reviewed 1000s of resumes and interviewed 100s of candidates. This blog post includes three tips to help you go beyond a basic resume, and create something eye-catching. Whether you are applying for jobs in public schools or private academies, these tips will help you get noticed and secure a job interview. As a bonus, there is also a formatting checklist at the bottom of the blog post.
Want to learn more about applying for ESL teaching jobs? Lisa presented a masterclass on resumes, cover letters, and interviews during the Off2Class Virtual ESL Career Week. You can catch up on this free webinar on the Off2Class Youtube Channel.
Three Tips to Boost your ESL Teacher Resume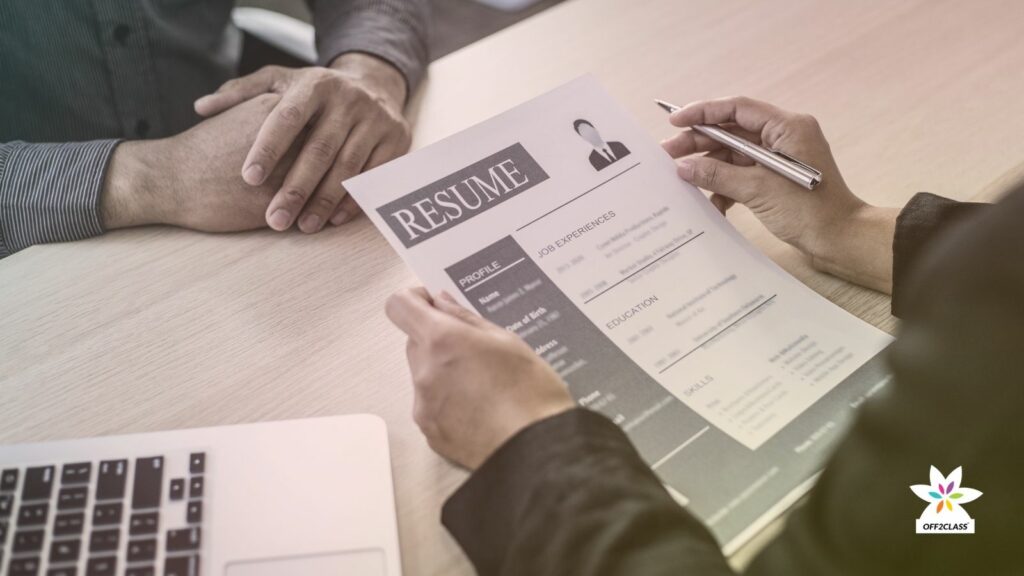 Tip One: Use keywords to stand out from the crowd
The purpose of a resume is to provide a snapshot of yourself. Each teaching job at a High School in the USA might attract 50-100 candidates. Therefore, recruiters and principals will be scanning resumes from hundreds of ESL teachers to choose who to interview.
Keywords will help you showcase your relevant experience. While the recruiters are scanning resumes, keywords will stand out and demonstrate your suitability for the role. So how can you include these?
Before you apply for a job, read the job description and person specification carefully, and note down the keywords that are mentioned. These might include "teamwork", "communication skills", "proficiency in Excel" etc. You should then make sure those same keywords appear in your resume.
For example, if the job description says that the candidate must be able to use Google suite, then the recruiter will scan the document to see if it mentions Google suite or similar keywords. To make your resume stand out, follow this process:
Think about your previous work, education volunteering, or volunteering experiences. 
When did you have to use Google products? What did you use them for? Did you complete a course or gain a certificate?
Include a bullet point that mentions Google Suite in the appropriate section.
You can repeat this process for all the main keywords in the job description.
Tip two: Make sure your teaching certification is highly visible
Every school and academy has minimum requirements for certification. If you do not include your certifications, your resume may be overlooked. Along with your qualifications such as your undergraduate degrees, make sure to specify what teaching certification you have on your resume.
For ESL teaching jobs in the USA, you should mention the state where you are certified and for how long your certification is valid. Lisa provided this example:
If you are applying for ESL teaching jobs with a TEFL certification, make sure to include the number of study hours and the course provider.
If you are not sure if your certification will be accepted, it is worth contacting the employer beforehand and having a conversation. We have spoken to many districts that offer pathways into employment for those teachers who do not yet have the necessary qualifications.
Interested in teaching ESL but don't know how to get certified? We have other webinars from the Virtual ESL Career Week that cover pathways into employment: click here to see our catalog.
Tip three: Fill your ESL teacher resume with results
When listing your previous work experience, you may be tempted to just write the responsibilities that you had in previous roles. However, you need to include the impact of your work. Without evidence, the recruiter will not be able to understand the scale of your contribution. For ESL teaching jobs, make sure to include the impact that you had on students and their learning.
The best way to do this is to include specific figures, or other quantitative data, that summarise your achievement. Take a look back at your previous teaching work and see which figures best demonstrate your results. Lisa provided the following examples to show how this tip can work:
| | |
| --- | --- |
| Example one: without impact | Example two: including the impact |
| "Implemented primary resource literacy circles." | "Implemented primary resource literacy circles resulting in 90% of the students meeting the class goal of at least 80% mastery on the statewide STAAR assessment." |
You can see that example two is more impressive and will catch the attention of the recruiter. In addition, they will be able to draw on this information for their interview questions.
Checklist: Formatting for an ESL Teacher Resume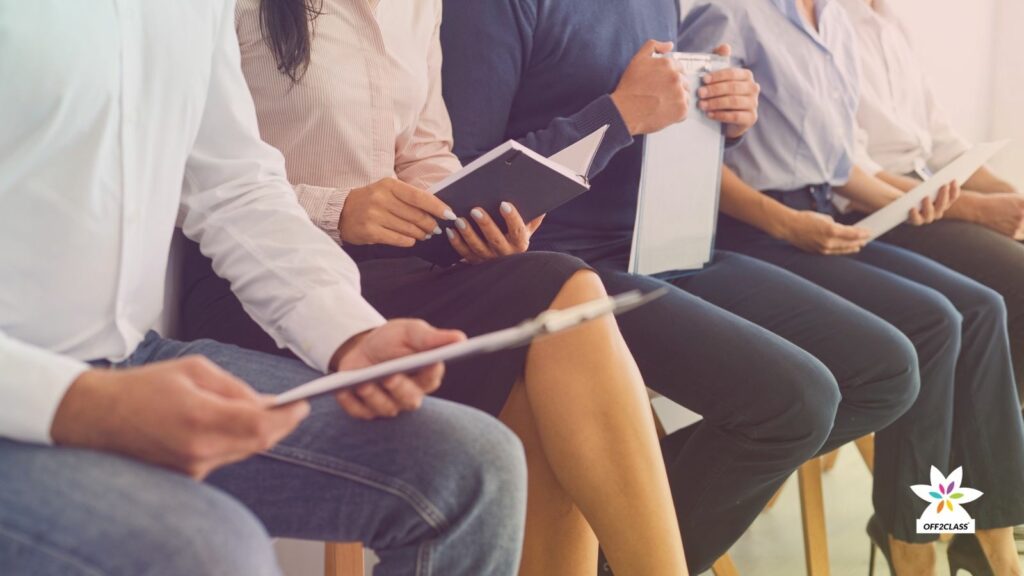 Once you have applied the above three tips, it is time to format your resume. This checklist shows the basic requirements for ESL Teachers to create a clean, professional resume that is easy to read:
Length: 1-2 pages only
Margins: 8" – 1" all the way around
Font size: no larger than 12, no smaller than 11
Font style: legible font (e.g. Times New Roman, Arial, etc)

Do not use cursive style fonts
Use a black font

Professional email address
When you include a phone number, make sure you have a  Professional Voicemail Greeting
Link to an online portfolio if relevant 
Picture not needed in the USA
Feel free to include your references, but if not, you don't need to write "References available on request".
Watch the full webinar, "Marketing Yourself: Resume Writing and Interview Tips for ESL Teachers"
For more advice on how to structure your resume, as well as information about cover letters and interviews, you can watch Lisa's full webinar here:
---
We hope you find these tips useful in your job-seeking journey. Which of these tips have you applied to your resume? Did you already know them? Let us know in the comments below!
---
No comments