New Controversial Speaking Lessons
Speaking lessons are some of the most frequently accessed in the Off2Class Lesson Library. They are also the most fun to write. This month, the content team at Off2Class is excited to be releasing another ten speaking lessons in our series addressing controversial topics.
Why Teach Controversial Speaking Lessons
At Off2Class, we firmly believe that students become better able to communicate when they really have something to say. With that principle in mind, we have chosen topics that have generated intense debate in recent years and that also speak to fundamental issues like justice, fairness, freedom, and equality. In short, they are topics that raise questions that do not — and never will — have absolute answers. And that makes them ideal for discussion-based speaking lessons.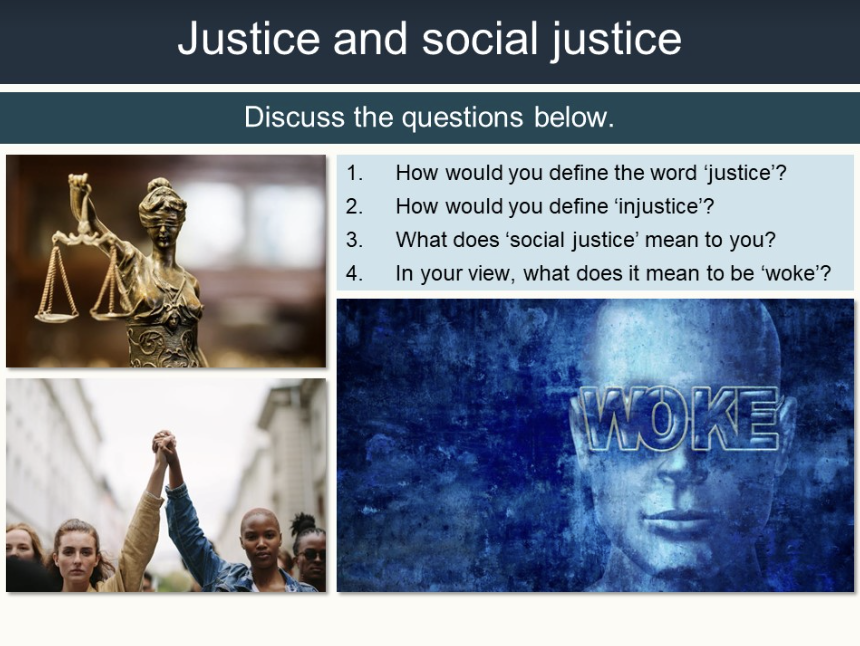 We are confident that students of all backgrounds, no matter where in the world they may be, will be able to engage with these lessons and by doing so become better communicators. You can find an article here that outlines more of the benefits of teaching controversial topics.
Some Example Topics on Controversial Speaking Lessons
Here are some of the topics that the new lessons address:
We can all think of people who believe that they deserve better treatment than others. Where does this sense of entitlement come from, though? How entitled are we? And why is being entitled a bad thing anyway?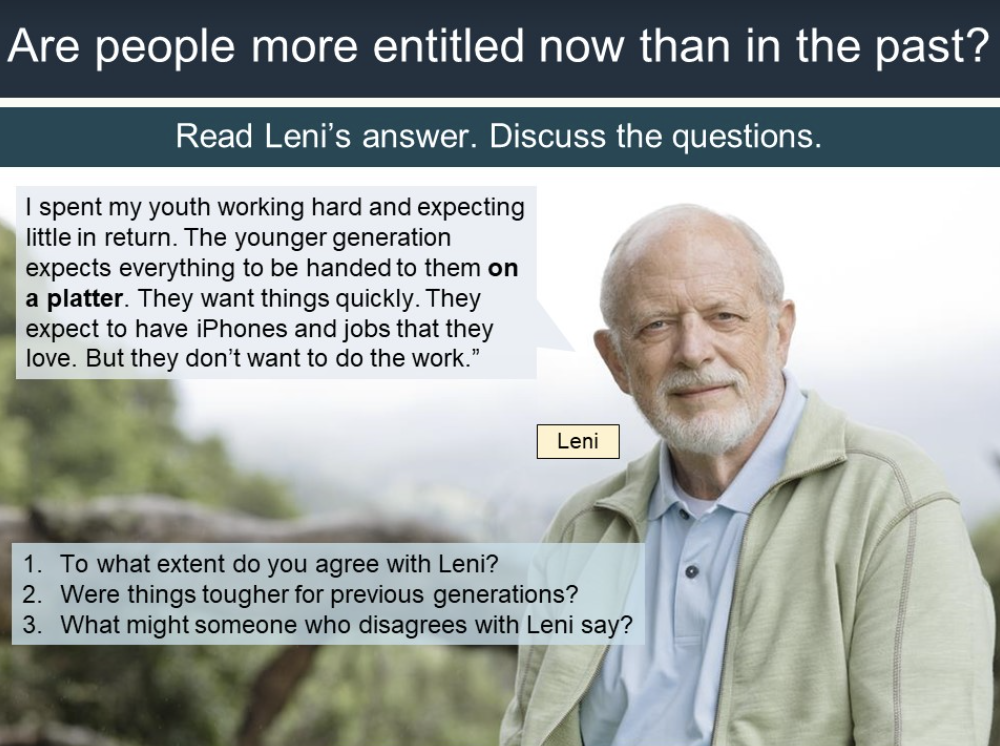 Most countries around the world provide some form of leave for new parents. But how long should this leave be? Should the leave be paid? And is it really fair that other employees have to pick up the slack while new parents are on leave?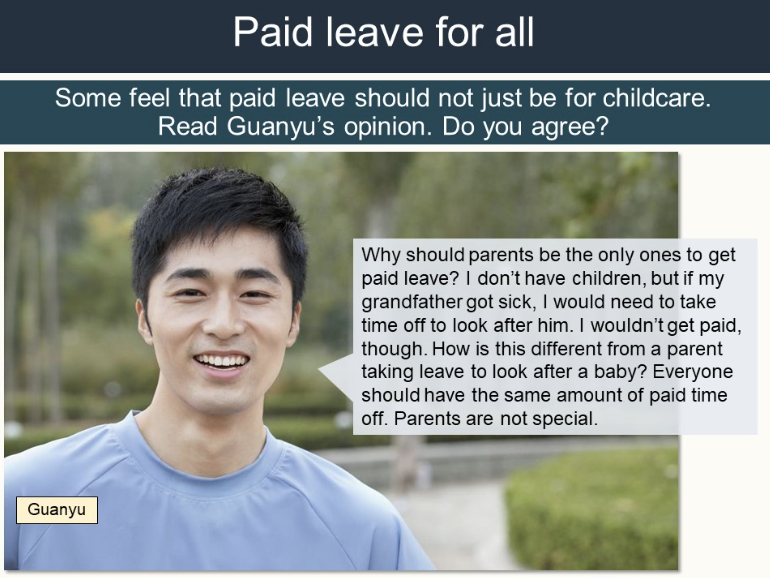 S558 The right to self-defense
Few people actively go looking for trouble, but there may come a time when we are required to defend ourselves. What is the best way to do this? And how far should the right to self-defense go?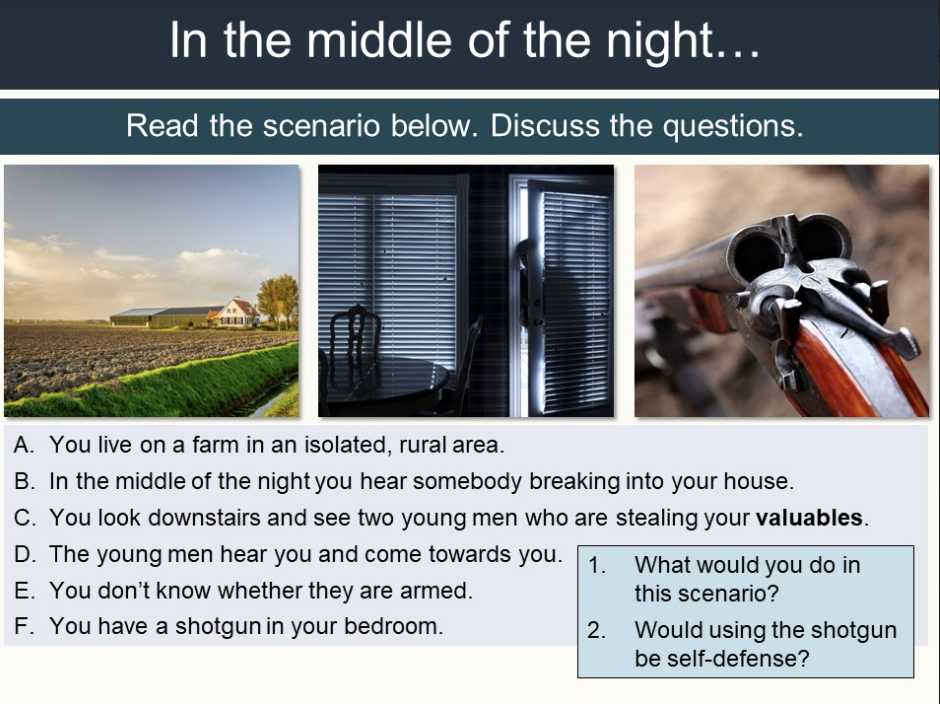 The concept of free speech is an important one to many, but does this extend to hate speech? Are hate speech policies and laws a necessary part of maintaining civil and inclusive debate? Or are they a way to control speech and restrict unpopular points of view?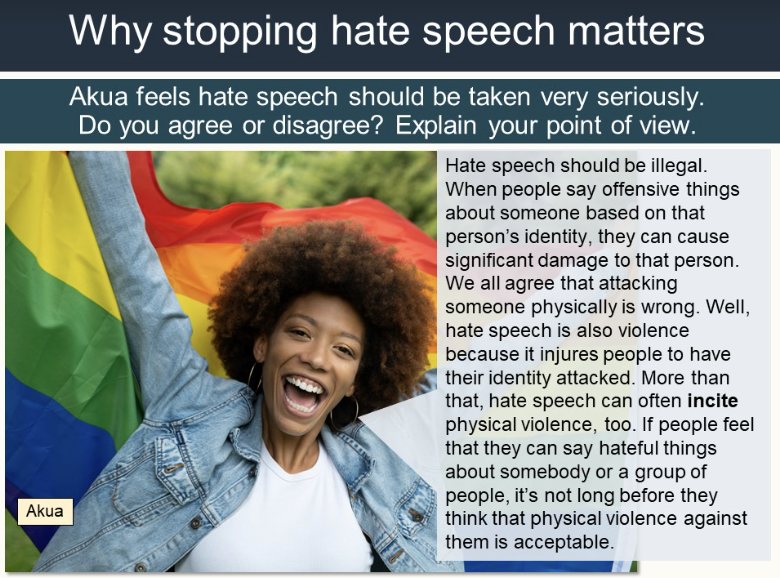 People always come and go. But does the arrival of wealthy new residents help a neighborhood to develop for the better? Or does it result in local communities being priced out of their homes and unique areas being destroyed?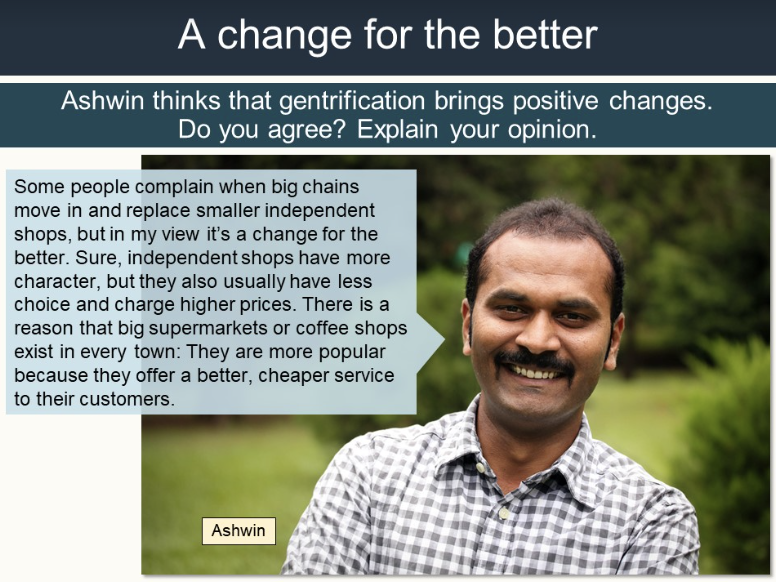 Disclaimer
The material in these lessons is deliberately controversial. Off2Class points out that all views expressed in the material are to provoke discussion and debate in the learning environment. They do not reflect the personal views or opinions of Off2Class and its staff. Educators, teachers, and instructors are reminded to review each lesson on a controversial topic in its entirety before teaching.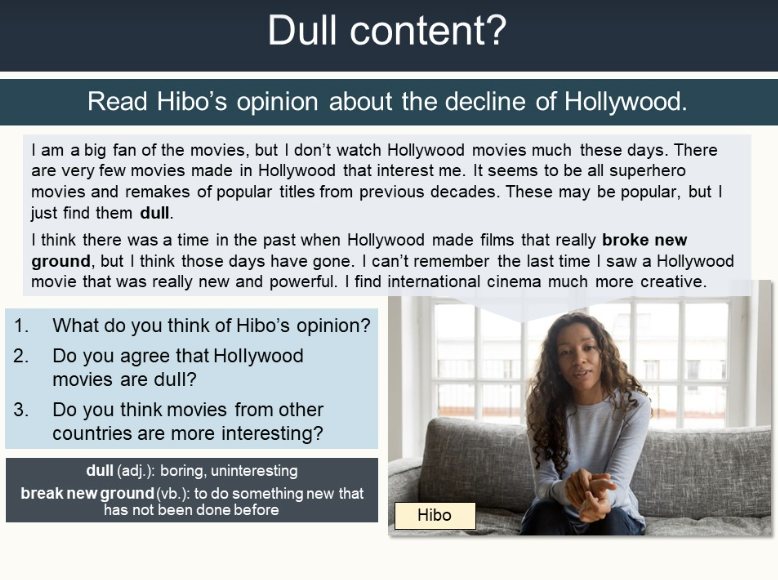 Not sure how to approach controversial speaking lessons with your student?
You can find an article here offering some great suggestions on how to make lessons covering controversial topics most effective.
Over to you
The new lessons are now available from the Off2Class Lesson Library. Whatever opinions students and teachers may hold, we hope that these lessons will lead to engaging classes that motivate students to share their views and become better and kinder communicators. We would love to hear about your experiences using these lessons with your students, which you can share with us via our official Facebook group for ESL educators!
---
No comments