Controversial ESL Topics: For Your Classroom
Controversial ESL topics to promote fluency and motivation in your ESL classroom
.
Have you wanted to add a bit of spice to your speaking skills lessons? Have your students ever asked for something a little more exciting to talk about?  Having a discussion about controversial ESL topics can bring a burst of new energy into a classroom, but be careful:  sometimes the burst can be more of an explosion!
If you are planning to approach more adventurous ESL topics this year, read on. We've got a bit of guidance for you. After all, you don't want to set off a firestorm in your learning environment!
.
Why you should teach controversial ESL topics in your ESL classroom
.
Controversial ESL topics  allow students to practice discussing issues that can elicit an emotional response. We all require an ability to speak and write about topics from a detached point of view. In addition, we should possess a capacity to view and present both sides of an argument. Finally, we should also learn to clarify our own point of view while showing respect and tolerance for others'. If you use controversial ESL topics successfully, your students will be better equipped to present a balanced point of view. This skill is always of benefit in an age of constantly seething social media, political partisanship, and increasing populism.
.
Do you have what it takes to teach controversial ESL topics to your students?
.
Not all educators possess the right skills to teach controversial ESL topics, and that's fine. Each of us probably dislikes teaching a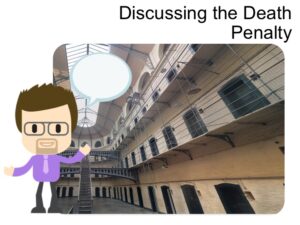 certain area of grammar or maybe lacks confidence teaching a particular skill. If you want to teach controversial topics, you'll need experience, maturity, an academic detachment to the topic, and a capacity to moderate the discussion.
Be careful attempting controversial topics if you are new to the ESL classroom; it could be a disaster waiting to happen.  As the teacher, you set the tone of the discussion, so be a good example!  Remain impartial no matter what your beliefs happen to be.  Remember that the goal of the lesson is to encourage speaking skills around difficult topics — not to win an argument.
Most importantly, you must be able to keep a discussion tied to the subject, check negative thinking, and disallow statements that speak from authority. Students should provide examples to back up claims and assertions. If you have the experience, maturity, and skills, go for it. Otherwise, avoid controversial ESL topics until a later point in your ESL teaching career.
.
Which students can handle controversial ESL topics?
.
First, students need at least upper intermediate proficiency to tackle controversial ESL topics. These topics will naturally encourage students to express their opinions, so don't open Pandora's Box for students who are less than CEFR B2.
As a teacher, you may find yourself in a compromising situation by raising a topic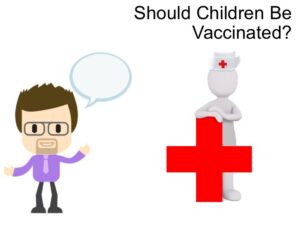 that students can't discuss effectively. Emotions will run wild when words fail. Second, you must have a long-term relationship with the students and possess a general understanding of the student's worldview. Don't try controversial topics with students you don't know well. Avoid them with students who you perceive as narrow-minded. You're not here to change the world. Your job is to develop a student's ability to express views and experiences, not to challenge the student's personal and cultural values. Third, a student handles controversial topics better in a one-to-one class than with their peers. If you're lucky enough to teach online, one-to-one can be a fertile environment to teach controversial ESL topics. The absence of peer pressure and lack of physical proximity can make a student feel more relaxed and assertive.
Finally, such topics are clearly inappropriate for Young Learners.
Ensure that your students have the age and maturity to speak about challenging topics. In short, know your audience.
.
How should you approach controversial ESL topics?
.
A discussion about atheism is not the same as practicing the present perfect. As an educator, there are some classes that you can teach without preparation. However, controversial ESL topics always require planning, even if you are teaching that same lesson on atheism for the tenth time. Why? Because student views on atheism will be wildly more passionate and disparate than their views on the present perfect. Ask these questions below each time you intend to undertake a controversial ESL topic. If the answer to any question is no, don't proceed.
.
1.     Are you emotionally detached enough from the topic to teach it?
2.     Is the lesson time adequate to present a balanced view of the topic?
3.     Have you reviewed all materials in the lesson plan?
4.     Are your students old enough and mature enough to handle the lesson content?
5.     Are you aware of the students' cultural background and worldview?
6.     Will the students be able to engage in a discussion of the topic?
7.     Do you have other material prepared if the lesson progresses badly?
.
While it might seem like overkill, teachers often have strong opinions that can infiltrate and pollute a discussion. If there's a risk that the topic will send you on an ideological rant, don't teach it. Likewise, it is not your job to highlight the perceived faults of your student's government's policies. It sounds obvious, yet some ESL teachers think their job is to decry the death penalty, promote human rights, or point out the flaws of evolution theory. It is not.
.
When should you approach controversial ESL topics?
.
Make sure that you allow students enough time to discuss and debate adequately. Students must have the opportunity to present, clarify, reject, refute, and amend a point of view. If there's no time for a healthy discussion, don't teach the topic. Nothing would be more frustrating to a student than a one-sided presentation on the death penalty without time for an open discussion. Controversial topics are not a warm-up exercise!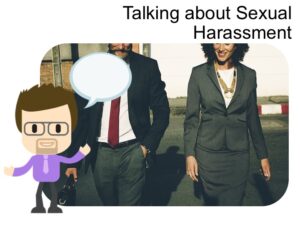 During a 'normal' lesson, a student may pose a question or make a comment on a controversial topic. For example, a student may express a political view on healthcare when discussing illness. Rather than say, 'Hey, I've got a lesson that you'd love!', perhaps suggest that you discuss conservative and liberal political views in an upcoming lesson. This allows you time to prepare and to gauge the student's enthusiasm for the topic. Remember that any controversial ESL topic is foremost about improving speaking skills!
Controversial topics in the ESL classroom can be enormously rewarding for teachers and students. Such topics make a great change from reporting what students did last weekend. Students with a high level of proficiency relish the opportunity to express personal points of view and to speak about something out of the ordinary. And controversial topics should remain that way – a little out of the ordinary. They are a great way to insert life and emotion into your lessons while developing students' speaking skills. Just make sure that you know what you're doing. You have been warned!
.
Below are the first five of our lessons covering controversial ESL topics:
.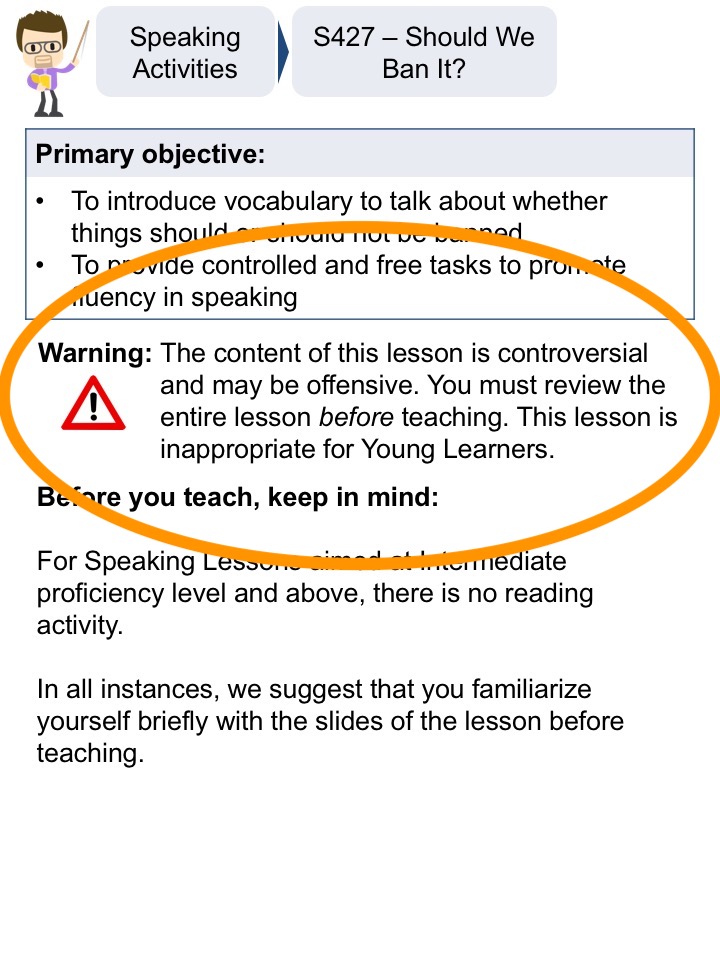 .
Disclaimer:
The material in these lessons is deliberately controversial. Off2Class points out that all views expressed in the material are to provoke discussion and debate in the learning environment. They do not reflect the personal views or opinions of Off2Class and its staff. Educators, teachers, and instructors are reminded to review each lesson on a controversial topic in its entirety before teaching.
.
.
This lesson is a good introduction to talking about controversial issues. Wearing fur, smoking tobacco and blood sports are good examples of activities that have been controversial for a while now. You and your students may already have an opinion to get the conversation started. There are ample questions to gauge your students' willingness and ability to talk about controversial topics in a mature and disengaged manner.
.
.
Is there are a difference between flirtatious behavior and sexual harassment? Are some cultures simply more tactile than others? If people dress in a certain way, they'll naturally attract attention. Won't they?
.
.
More and more countries are saying goodbye to a penalty that seems both inhumane and medieval. Except, both the US and Japan still have the death penalty. Two-thirds of the world's population lives in countries where capital punishment still exists.
.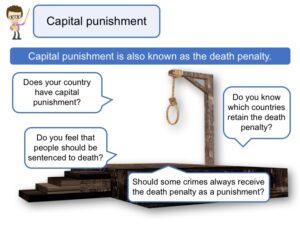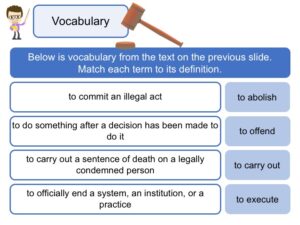 .
.
Talking politics can be tricky business. In this lesson, the student has an opportunity to provide a point of view on a number of statements. Depending on the answers, you should be in for some provocative discussions!
.
.
At the turn of this century, Andrew Wakefield published a paper that linked autism to vaccines, causing some parents to question the value of vaccinating their children. Despite the fact that not a single case of autism linked to vaccines has been established, vaccination rates have dropped. Governments have stepped in; but do they have the right to do so?
.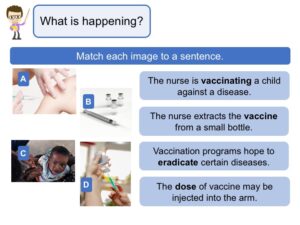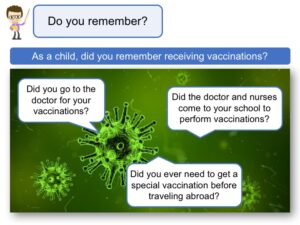 .
Let us know what you think below! Are you ready to teach Controversial ESL Topics in your classroom?
.
We'd love any and all feedback below, especially if you've had an opportunity to teach one of our new lessons. 
---