My story of creating the Off2Class Advanced C1 ESL Lessons
This is a post from James, the Off2Class head of content. This is his account of creating the step by step curriculum, which is nearly complete with the release of the advanced C1 ESL lessons. It's been a long but rewarding process, and James is excited to share it!
.
.
Creating the step-by-step curriculum
.
Midway through 2018, I sat down in the cavernous Mitchell Reading Room at the New South Wales State Library in Sydney, Australia. It was Day 1 of commencing a curriculum with the goal of strengthening our product offering to ESL teachers and students. In the three-and-a-half years prior, Off2Class had released over 700 stand-alone lessons grouped in categories that focused on a single skill. We had known for a while that a step-by-step curriculum would be a fabulous, natural addition our site, though I was incredibly naïve as I sketched out how I would go about implementing multi-skill lessons that would effectively reduce teacher planning time further and create a more engaging experience for students.
.
Today, I see the light at the end of the tunnel. With the first release of the Advanced C1 ESL lessons, we are only 28 lessons away from the total of 252 that will form the entirety of a step-by-step curriculum, taking students from beginner to near-native fluency, or so we hope. For most of the time, I've honestly believed that I'd bitten off more than I could chew. First came the objectives of each lesson. That part was easy enough. The task of writing and assembling the hundreds of reading texts and audio transcripts quickly became daunting. Then came the visual elements and the teacher's notes. However, as the months passed, we were in a position to have our first audio recordings produced professionally and create our first A2 Elementary lessons.
.
Many of you probably wondered why we started with Elementary and not Beginner. In short, I was concerned that we might not quite hit the mark regarding the complexity of the first lessons. My personal love of grammar has been both a strength and weakness in my professional career, and I knew that I would probably include more explicit grammar than most teachers prefer to use these days. Releasing A2 allowed us some 'wiggle room'. If the feedback was that the A2 lessons were too demanding, then I could move them up a little toward Pre-intermediate. If they were too easy, I could bring them down to A1. It was an act of risk management.
.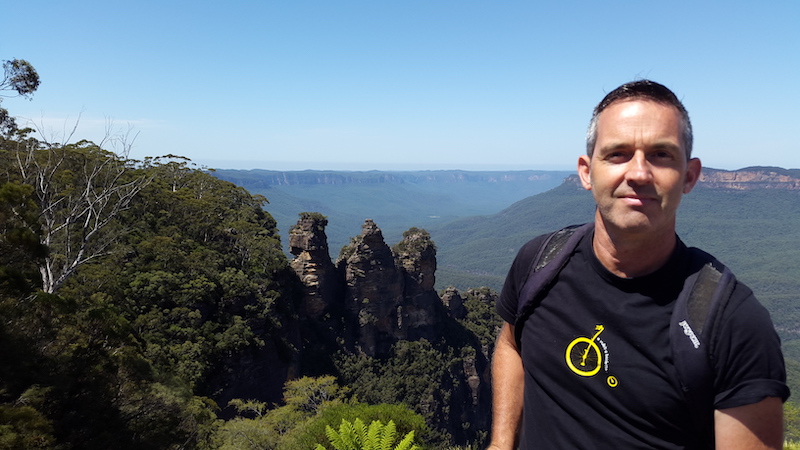 .
Next steps after advanced C1 ESL lessons release
.
We received an enormous amount of feedback once the first lessons were released. We got some stuff right, but we got a lot of stuff wrong. Now the task doubled in size as we continued to produce new lessons while refining what had been released. That task continues today, and if the final advanced C1 ESL lessons will be released shortly, the cycle of reviewing and refining the content is here to stay.
.
Both the most energizing and challenging aspect of being a small company is our ability to be agile and nimble. If users suggest an improvement or note an issue, we can respond and rectify most problems in a timely manner. However, the product is no longer at a size that global changes can be made without significant effort. Maintaining the balance between bright, visually engaging and pedagogically sound content on the one hand and the requests for additional features on the other is now the most challenging part of producing the content for Off2Class.
.
But we're getting there. Once we release the final advanced C1 ESL lessons, we will offer several major improvements. We plan to do the following:
.
formulate an electronic Contents for the step-by-step curriculum, to provide teachers the necessary overview of the entire 252 lessons. This is the link to the unfinished and in-progress document.

index all lessons to increase the power of our search function, making it easier for teachers to locate the content that they need to teach

create a Review and Assessment Module that will allow users to see the pedagogical progress of students

release an updated and improved Placement Test that will suggest a precise starting point within the curriculum
.
Please, stick with us. Continue to provide feedback, and we'll continue to improve the product.
.
Conclusion: gratitude and feedback
.
I feel as though I could write a book about content writing. At the same time, I'm so humbled by writing the material because I see how much remains to be done. Before asking for your input, I'd like to express my sincere gratitude to Sandra, Marie, Diane, Therese, Cathy and Daria. You've helped create content that is fresh and that resonates with today's learners. You've taken the time to ensure that the content is wide in range and points of view. You've ensured that multiculturalism, pluralism and progressive thought remain at the heart of what we do.
.
I write this at a time when education and science are once again at the threshold of taking their proper place in a modern, forward-thinking, just, and fair society. To our users, I want to thank all of you who have contributed and will continue to contribute to making a difference in the world of ESL teaching.
.
Being a teacher is a very good thing indeed. It was once considered one of the noble professions. I'm confident that the world is again starting to acknowledge just how important teachers are.
.
In closing, we're always happy to have your feedback. It's over to you
---