Motivating online ESL students: 5 Tips
Teaching ESL online can be an extremely rewarding job…
In your daily routine you'll be working with students in many different geographies and with very different motivations for learning English. You will be able to help people interact with their world around them in different ways.  As we discussed last week, one of the keys to growing your online ESL business is retaining your online ESL students. One of the principles of retaining online ESL students is motivating online ESL students.
In my own online ESL teaching I have learned that incorporating things about your student's personal lives and their cultures keeps the lessons fresh and fun. Here are 5 tips for motivating online ESL students to encourage them to continue taking lessons with you:
Make pop culture your friend
Everyone is interested in pop culture, or at least most people are. This is a great way to keep your students interested in what you have to say as it gives them something to talk about with their friends after class. Plus, celebrities do some crazy things so chances are good you will be able to get your students laughing which is always a good thing for increasing motivation.
Scaffolding techniques
Scaffolding is an important part of your ESL teaching technique for motivating online ESL students as it allows them to self-customize their lessons.
I like to use verbal scaffolding during my live, online ESL lessons. The Off2Class Speaking Activities usually contain a scaffolding section at the end where we offer students a skeleton of a narrative and let them build it out: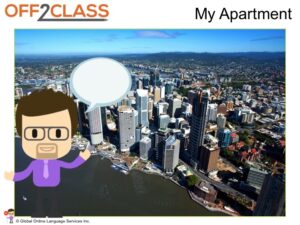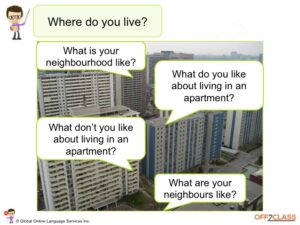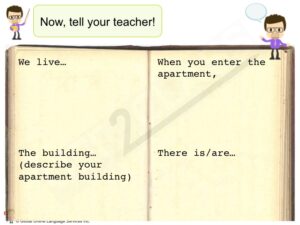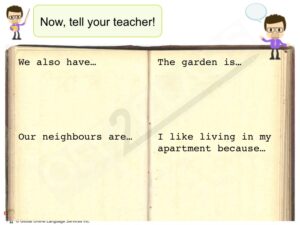 Consider culture
A great way to show interest in your students and their culture is to find out as much as you can about it. This can mean doing some homework of your own as well as asking plenty of questions.
You may even want to consider asking your students to teach you some phrases of their language, this makes them feel like they are part of a team and will almost certainly lead to motivating your online ESL students.
Make use of special occasions
This goes hand in hand with culture to some extent. It's a good idea to embrace any and all special occasions in your student's culture. Everyone loves a celebration and incorporating your student's cultural celebrations into lessons is a great strategy for motivating your online ESL students.
A variety of resources 
A resource like Off2Class can be a powerful teaching tool. Not only will you have hundreds of lessons right at your fingertips, but you can also use our placement test to navigate our library for your students.
Your students will also be able to log into the system in order to complete their homework and even track their progress. Combining an asynchronous 'between-class' component with your live lessons is a great strategy for motivating online ESL students.
We'd love to hear from you! What has worked for motivating online ESL students in your own practice? Let us know below! 
---
No comments