How to use our ESL Listening Activities
Off2Class has just released our first set of ESL Listening Activities, which are aimed at Beginner students. The recordings contain authentic graded English, and a variety of accents. They are designed to be led by a Teacher and are perfect for classrooms and tutorials (both online and in-person).
Our first series of ten ESL Listening Activities are brighter and more beautiful than ever, and as simple as always to use. As with all lessons on Off2Class, the lesson slides come with useful Teacher Notes and also contain engaging images and relevant text. Our lessons look great on any screen, from a cell phone to a tablet, a laptop to a whiteboard – and they help to maintain the focus of the participants.
Along with the recordings, the lessons contain pre-listening and post-listening activities, and naturally go well with other lesson plans on our site. As always, we've created teacher-led content, which means you'll need to be involved in the lesson – this is not about switching on an audio file and sitting back passively! We know that a good teacher promotes listening skills, and so we've designed our lessons to ensure you add value to the student.
Use our ESL Listening Activities with your beginners…
We're starting our Listening Activities Category with lesson aimed at Beginners (CEFR A1), since it remains challenging to find graded authentic audio at this level that is combined with a lesson plan for use on screens.
Each lesson starts with a task to elicit information, and perhaps one or two other pre-listening activities to get students thinking: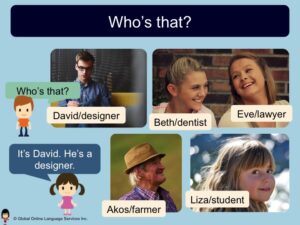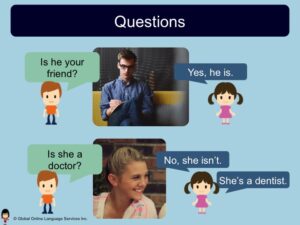 Next comes the recording. The audio controls are situated at the top of the relevant slide. No controls? Then no recording on that slide! The Teacher Notes also contain a small icon in the top left-hand corner that denotes a recording: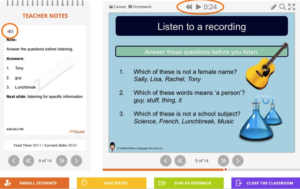 ESL Listening Activities for online lessons?
Ensure that you have tested the audio before teaching the lesson! If you are teaching online and using a screen share function, please test it out beforehand. You do need to know if your videoconferencing software allows you to share computer audio. If you use Zoom.us, which Off2Class recommends highly, all you need to do is tick 'share sound' when you activate the share screen function: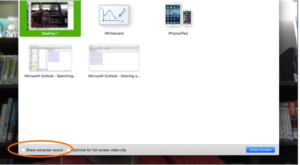 For users of Skype, Hangouts and other videoconferencing systems, be sure to use the workarounds available if you want your students to hear the recordings (another reason we love Zoom.us!). Of course, you can always unplug your headphones and run the sound through your internal microphone.
After the recording has played, the following activity may be either to listen again for a deep understanding of the text, or perhaps a controlled practice activity, to promote naturalness. Don't be afraid to model sound bites, to drill and to repeat the recording if the students wants it. And since we use different accents in the recordings, it's a perfect opportunity to practice pronunciation and drilling down to phonemes if you need to!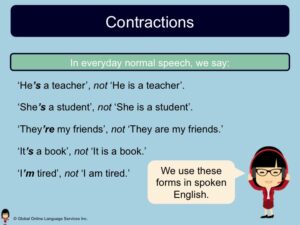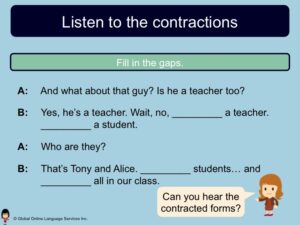 We hope you enjoy teaching with our ESL Listening Activities as much as we do! Get in touch with comments, suggestions and feedback below.
---
Please provide your name and e-mail address so that we can send you the download link: