ESL Career Pathways for New Teachers in Texas and Ohio
While the numbers of English Language Learners (ELLs) and newcomers increase across the USA, school districts are facing staffing shortages. As part of the Virtual ESL Career Week 2022, Off2Class met with two very different school districts, from opposite ends of the country, that are facing the same problem: recruiting new talent. These districts have responded to the shortage by offering flexible ESL career pathways to employment, enabling passionate candidates to become qualified teachers.
Watch the full webinar and read on to find out about the adaptations Springfield City School District (OH) and Harmony Public Schools (TX) have made to their recruitment processes in order to find more talent.
The districts
Located in the heart of Ohio, Springfield City School District includes 10 elementary schools, 3 middle schools, and 2 high schools. With a total of 7500 students, enrollments are increasing – particularly among ELLs. Estimated figures for the studentship are 70% Hispanic, 20% Haitian-Creole, and 10% from other diverse and unique backgrounds.
"In the past, the ELL population has historically been Spanish, coming from a lot of different countries," said Dr. Pamela Shay, Director of Federal Programs. "But we have had a huge growth in the last year, where we are receiving a lot of Haitian-Creole Students".
In contrast, Harmony Public Schools is a Charter Management Organization with 37,000 students enrolled in 7 districts and 58 campuses across Texas. Over 12,000 of these students are ELLs, and this number is increasing by 1000 per year.
"Spanish is the majority but it varies from city to city and campus to campus," said Semra Oz Ekmen, Associate Director of Special Programs at Harmony. "We also have Urdu, Arabic, Vietnamese and other languages."
Flexible ESL career pathways for passionate teachers
Despite their differences in size, location, and management styles, both districts are looking for the same thing: teachers with a genuine passion for changing lives. To find those teachers, the districts offer accessible ESL career pathways to help prospective candidates achieve the qualifications they need. "Teachers can be trained to teach," said Dr. Shay. "But it is really about having someone who a certain level of sensitivity – to me, I just call that compassion." 
To work as a full-time ESL teacher in the USA, districts require you to be licensed by the state. In addition, teaching ESL is a specialism that requires specific training, which may appear to be a barrier for new teachers. However, both of these districts offer options to candidates to access the correct certifications while working.
Requirements to teach ESL in Ohio and Texas
Requirements to teach ESL in Ohio
Requirements to teach ESL in Texas
– A teaching license from the state
of Ohio (or an eligible license from
another state)
– A bachelor's Degree
– ESL certified or TESOL certified
– A bachelor's degree
– A state ESL certification
Springfield City Schools is recruiting 8 full-time ESL teachers this year in addition to other support roles, such as paraprofessionals. The required level of certifications varies for each role.
The district will support licensed teachers to become ESL specialists. ESL or TESOL certification can be achieved through an 18-month graduate program or a master's degree and the district will work with candidates who do not have the certification. Dr. Shay explained, "as long as you are willing to re-certify, we will work with you to hire you as a teacher then support you as you go through that certification". In addition, teachers from out-of-state are welcome to apply. Reciprocity means licenses will normally apply across state lines.
Unlike in Springfield, as a charter school, Harmony Public Schools do not require teaching licenses from prospective teachers. However, ESL teachers do need state certification. For teachers who do not yet have ESL qualifications, the district encourages the teacher to apply and then acquire the ESL certificate while working at the school. In addition, candidates who already have out-of-state or out-of-country experience – or even pedagogy courses from their bachelor's degree – can use those experiences towards the new qualification.
And yes, for the many Off2Class teachers looking to make the move to the USA, both Springfield and Harmony do accept applications from overseas.
Support roles can offer a career pathway for new ESL teachers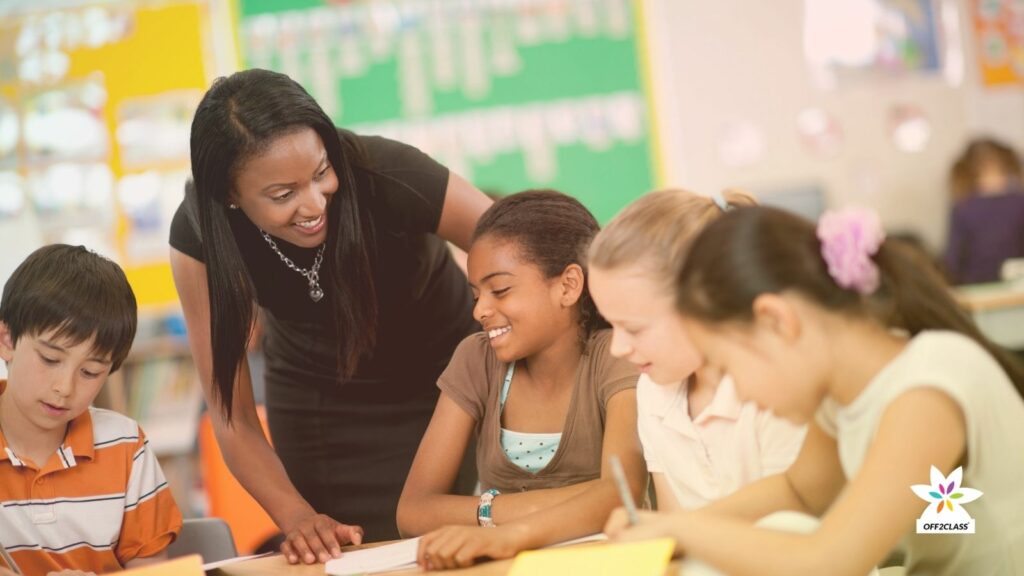 Both Springfield City and Harmony have supported teachers to progress from support roles to become fully qualified ESL teachers. Dr. Shay has experience working with passionate individuals to help them become qualified teachers. For example, one teacher in the district started as a bilingual assistant.
"He was a graduate in linguistics from the local college, he loved languages, he had never thought of going into teaching," said Dr. Shay. "We hired him on a part-time basis working with the students in small groups." Soon, the teacher realized he had found his calling. "He just fell in love with it and he came to me and said 'I want to be an ESL teacher. What can I do?'. We created a role specifically for him as a teaching assistant so he could start getting experience in teaching. He is working with the state to get a teaching license. We hope by this fall he will be a full-time ESL teacher."
Ohio and Texas do not require a teaching license to work as a paraprofessional–only a high school diploma and some college studies. Bilingual candidates are highly sought after, particularly Spanish speakers. "It needs to come from the heart," said Oz Ekmen. "You don't necessarily have to know another language."
Passion and advocacy above certifications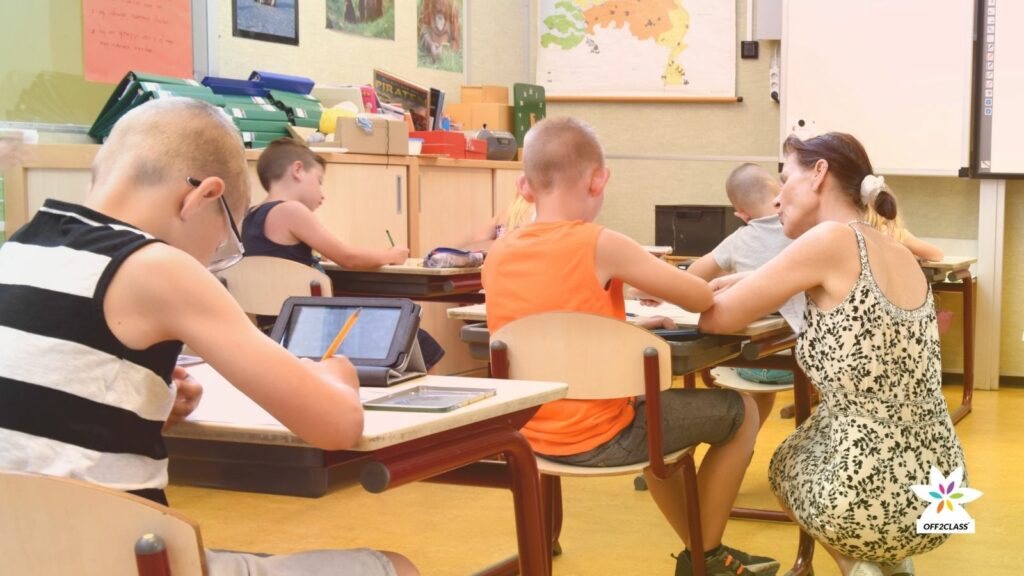 When a candidate has a passion for ESL, both districts offer support to overcome barriers such as certifications. Whether you are straight out of college or already have experience in different careers, it is not too early or too late to transfer into teaching. The reality is that ELLs need teachers in the classroom, and districts offer flexibility to meet that need.
"There was a teacher shortage already in terms of ESL and bilingual," said Oz Ekmen. "But this shortage has increased after the Covid era. If you have a passion for teaching and you're thinking about it, now is the time."
Teachers change lives, and that is never more true than in the ESL classroom. With various options for accessing the profession, now could be a great time to make the move. As Dr. Shay said, "If you're not quite sure what you want to do yet, working in the EL environment is very rewarding. Pursue that. It will serve you proudly."
For more information about career pathways working as an ESL teacher, watch the webinars from the Virtual ESL Career Week on the Off2Class Youtube Channel.
---
No comments