The Tutor Doctor is a global tutoring franchise with 554 locations in 16 countries. These tutoring franchises provide trusted in-home tutoring using 17,000 tutors in over 300,000 client homes and places of business.
How are Tutor Doctor franchises across the world using Off2Class?
Tutor Doctor franchises in 8 different countries use Off2Class to provide a complete ESL toolkit for tutors and students. As a result, tutors enter new client relationships armed with a student's Gap Analysis and Individual Learning Plan. Consequently, tutors are able to base each new tutor-student relationship on a personal approach.
In addition, franchise owners easily manage the Off2Class environment with an Admin panel. This panel allows them to transfer tutor accounts as staffing changes and move students as rosters change.
We greatly enjoy working with franchises across Latin America, the United States, the UK, and Nigeria. Each franchise we work with exposes us to a completely different ESL environment. We feel connected to each Tutor Doctor franchise owner that we work with. Our placement test has been a big hit with franchises looking to add credibility to their new client relationships.
---
"The site is extremely reliable technically, and easy for the students to use."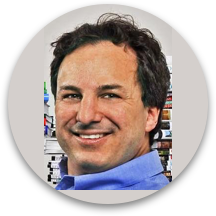 Douglas Amrine, OnlIne ESL Teacher
---