Central American Refugee Center – (CARECEN) – New York
United States
Every year, CARECEN enrolls approximately 500 students into their two Pathway to English sites on Long Island. Pathway to English (P2E) is funded by the state of New York through the Office for New Americans. CARECEN's Pathway to Citizenship program has assisted nearly 3,000 immigrants with the US naturalization process since 2014.
P2E Students complete 50 hours of classroom instruction and 25 hours of independent study each quarter. The P2E curriculum focuses on functional language and real-life scenarios based on student needs and community contexts. The online learning option through Off2Class allows students to meet their goals, complete their requirements, and see tangible results in everyday English, despite the challenges they may face.
How does CARECEN use the Off2Class Placement Test and Lesson Library?
Off2Class' Placement Test has allowed CARECEN to gain a comprehensive look at student skills, strengths, and weaknesses. In addition, it provides customized classroom lessons based on an accurate assessment of student language gaps and proficiencies. The teacher- and student-friendly lesson library cuts teacher prep time and provides a starting point for target language.
Off2Class has greatly enjoyed working with the CARECEN ESOL team. Last fall, we got the opportunity to visit them in their home on Long Island to see the impact they are making in their community. They are an inspiring group that is changing their corner of the world one U.S. immigration story at a time.
"

Off2Class helps students gain tech literacy and autonomy through online learning tools that they can take with them when they leave our program

"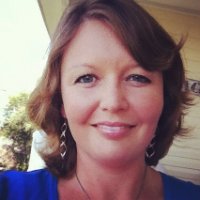 Becca Reed, ESOL Services Coordinator, CARECEN