Vocabulary Lesson Plans: our methodology
How to use our vocabulary lesson plans for your private ESL lessons and tutorials!
Teaching vocabulary to ESL students can take many different forms. From older methods of memorizing words through repetition to new and creative multimedia apps such as Flocabulary, there are a world of possibilities. Many ESL students and teachers treat vocabulary as a secondary priority compared to grammar and tense. Yet, weaving vocabulary into an ESL student's weekly routine is a great way to break up the intensity of grammar and tense practice.
Unlike grammar, teaching vocabulary has the added benefit that it can be approached from many different angles and approaches. This means as ESL teachers we can tailor our approach to any given student's learning style or personality. A simple Google search for methodology will reveal that every educator has a different style for teaching vocabulary. We thought it would be a good idea to provide a brief introduction to our methodology in preparing our vocabulary lesson plans.
So far we have released an initial set of 12 plans covering major vocabulary groups such as the Body, Clothing, Transport and Cities. We've tried to make our lesson plans as flexible as possible for teachers to take their own paths with their own students. The following is an example using our Body-1 lesson (you can access all our vocabulary lesson plans here).
Body-1 Vocabulary Lesson Plan example
We begin the lesson with a discovery exercise where the student is free to express the vocabulary they might already know. This is a good opportunity for the teacher to gauge the student's current vocabulary knowledge and where to steer the lesson (or perhaps move on to Body-2):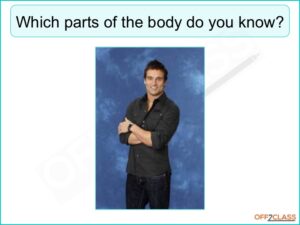 We continue with exposing the student to major parts of the body and quickly testing the student on the vocabulary to make initial confirmation: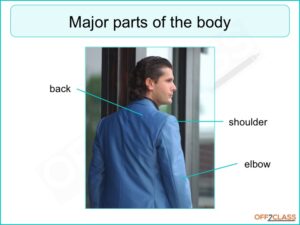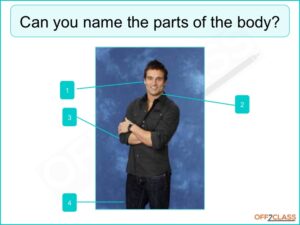 With each lesson we limit the amount of vocabulary we teach. We believe it is better to make the student feel confident than overwhelmed. We progress the lesson with introducing more vocabulary (visually) and quickly testing it. About half way through the lesson we try to reinforce the vocabulary using a number of practice exercises going from controlled practice to a freer practice. These exercises include answering quiz questions, naming pictures and gap filling sentences: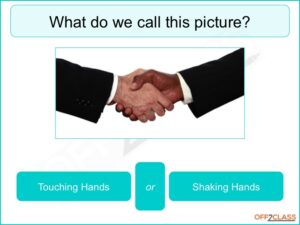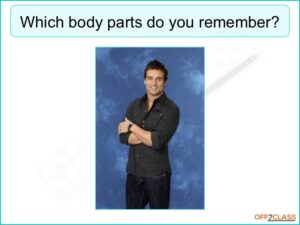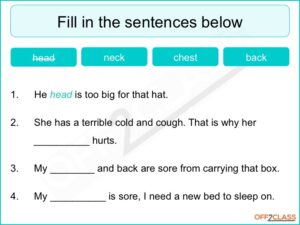 Our guiding principle has been to provide teachers with a resource that teaches the target vocabulary but provides the flexibility to accommodate different teaching styles.
So far, our plans are getting a positive response from ESL teachers, but we would love to hear your comments!
---
No comments