Teaching Phrasal Verbs: Ultimate Guide
Teaching phrasal verbs (or any multiword verbs) is an inevitable step as you guide your students to natural fluency.
While preparing materials for my own site, I researched teaching phrasal verbs extensively and it seems to be a hotly contested ESL topic!
After spending the better part of a year researching teaching strategies and teaching phrasal verbs extensively to my own students, I would like to present to you the ultimate guide to teaching phrasal verbs!
Grammatical Approach to Teaching Phrasal Verbs?
The grammar involved in teaching phrasal verbs is extensive and can be complex. I prefer the grammar terms used by Cowan in 'The Teacher's Grammar of English', which define groups such as separable transitive phrasal verbs, inseparable transitive phrasal verbs, permanently separated phrasal verbs etc.
The question I had when researching teaching phrasal verbs is this: Does your student require the knowledge of the grammatical terms to be able to understand phrasal verbs or should you just jump straight to the most common constructions? I was concerned that younger students (10 to 14 years old) might have some difficulty with these terms or that students would lose motivation if I insisted on using them. On the other hand, I struggled to see how you could explain the following to a student without explaining the grammar:
'The hat on which he tried did not fit properly', is an incorrect sentence.
'The boy for whom the police were looking was found far from home', is a correct sentence.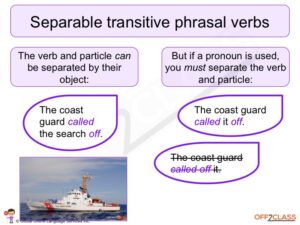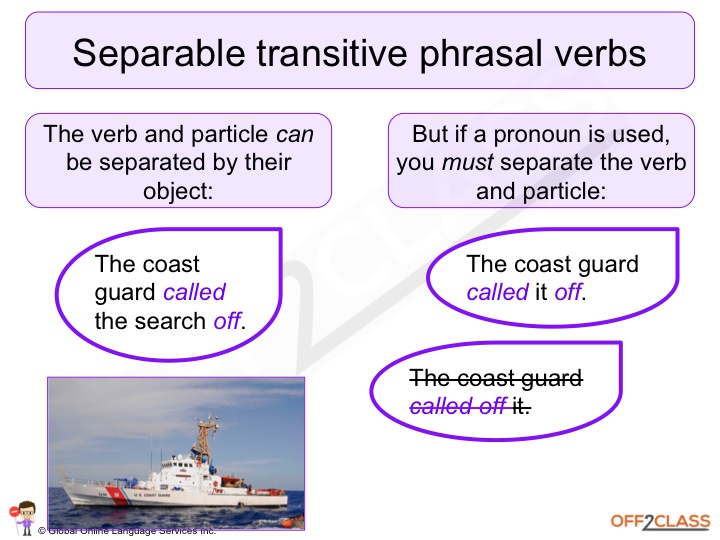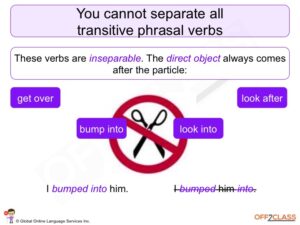 My approach so far when teaching phrasal verbs to my students has been to introduce grammatical terms slowly while exposing students to common multiword verbs. I usually start with the concept of transitive vs. intransitive (the necessity or lack of a direct object) and then switch to a review of common multiword verbs (e.g. those that use back: back down, back off, back up).
After the student has digested the concept of transitive vs. intransitive, I introduce the concept of separable vs inseparable. Once we start to approach grammar burnout again I'll switch to teaching common phrasal verb constructions (e.g. those that use blow: blow away, blow off, blow out, blow up).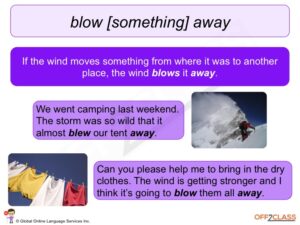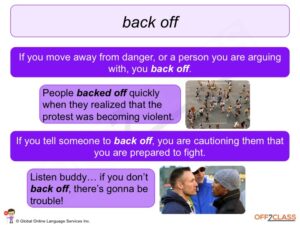 I repeat this cycle several times with my students until we've covered all multiword verb constructions (phrasal verbs, prepositional verbs, phrasal prepositional verbs). So far I've been delighted at how even my young learners aged 10 to 14 have grasped the relatively complex grammar terminology!
If anyone is interested in seeing the lessons I produced for teaching phrasal verbs, please go to my site and let me know what you think! And of course, let us know the approach you use when teaching phrasal verbs.
---