Singular Plural Lesson Plan – How to Teach
If you are teaching a beginner ESL student, you will eventually need to solidify the concept of singular vs. plural nouns. At Off2Class, we have released a singular plural (nouns) lesson plan. You can find our N6.1 – Singular-Plural-Lesson-Plan here.
I use the word "solidify" because most beginner ESL students will pick up the basics of singular-plural nouns without explicitly looking at the grammar. My most recent pure beginner students (two young native German speakers), began expressing nouns in the singular and plural around the time they became comfortable with basic present simple sentences. Nonetheless, it was soon time to solidify the concept of singular-plural nouns by using our singular plural lesson plan. The focus of our singular plural lesson plan is to give your students practice with the different endings that nouns take in the plural.
Of course, we begin with a warm up of the basics of singular and plural nouns (adding -s to nouns to create plurals):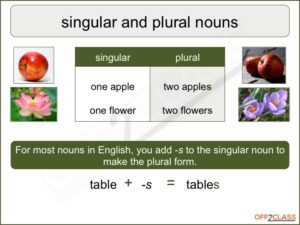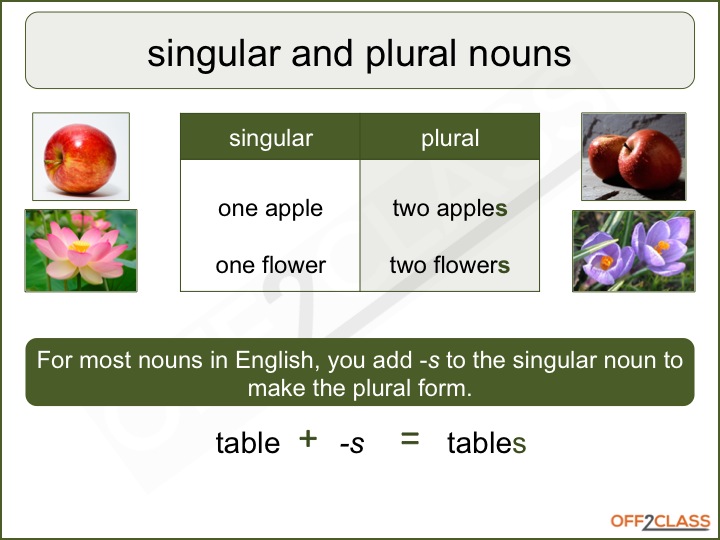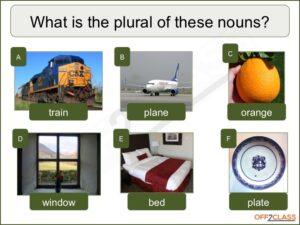 As mentioned, most of your students (even if they are beginners), will be comfortable with the simple basics of adding -s to nouns in order to pluralize them. This is a good opportunity to solidify the concept before moving on to nouns that take different endings. Our lesson plan quickly moves to nouns ending in -sh, -ch, -x and -o, which generally take -es in the plural: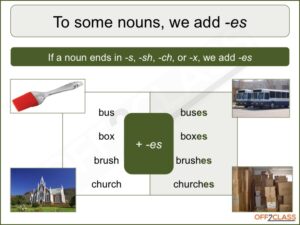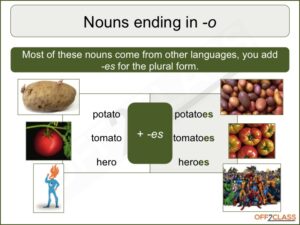 Our singular plural lesson plan continues with some basic sentence practice and pluralization (using images). Since this is an introductory lesson we use a very image-rich approach and try to focus on common nouns used in everyday speech.
We continue the lesson with two more plural noun endings, nouns that end -y and take -ies or -s in the plural (e.g. baby) and nouns that end in -f and -fe and take -ves in the plural (e.g. knife). To finish our lesson, we mix all of our plural nouns (each with different endings) by using a review matrix and summary exercises: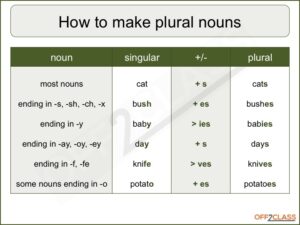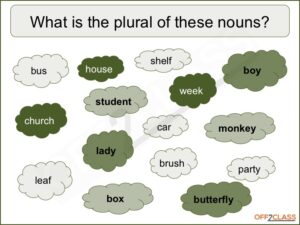 We hope you enjoy our singular plural lesson plan as much as we do! We welcome feedback from teachers who use our lesson content!
---