Our Interactive ESL Games are Ready!
Off2Class is proud to announce the release of our Interactive ESL Games. We're also happy to announce that access to our games is free for all Off2Class account holders. Subscribe to your free account today.
Interactive ESL Games #1: Quiz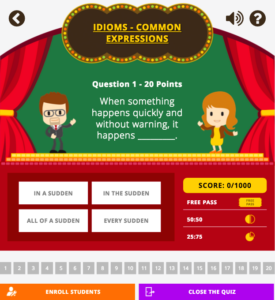 Our Quiz Game is based on a Who Wants to be a Millionaire format. Your students are guided through a series of ESL Quiz questions that get progressively harder. The student also has three lifelines to help them during the Quiz. We've got Quiz sets covering Verb Tenses, Idioms and Prepositions and we're expanding our sets offering.
Each of our Quiz sets is linked to lessons from the Off2Class library, so you can use the Quiz as an interactive assessment tool. If your students are struggling during a particular Quiz just click the Quiz title at the top to open up the corresponding lesson content.
You can also assign Quizzes to your students to be completed on their own, as a form of assessment. After you complete lessons with your students that have corresponding Quizzes you can assign them to your students directly from your student panel. They'll then have 7 days to complete the Quiz and we'll deliver their results to you so you can gauge their progress.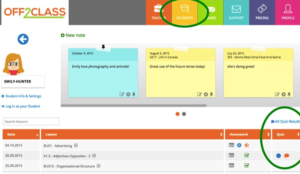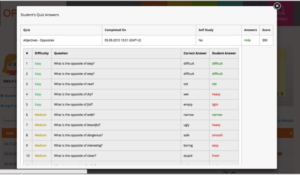 Interactive ESL Games #2: Game Show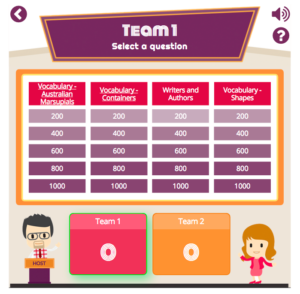 Game Show is based on a Jeopardy format. You can create your own boards by selecting 4 ESL categories to play or you can choose to play a randomly selected board. Students choose questions to tackle and the teacher is designated as the officiator to decide whether an answer meets the criteria.
Similar to our Quiz Game, each category set is linked to the Off2Class library, so if you find that your students are struggling with any topics you can easily open up the corresponding lesson. The game is designed to be played by a single student or by two students or teams playing against each other.
Finally, both our interactive ESL games come with a game creator where you can make your own sets!
We hope that you enjoy our new interactive ESL Games and of course, we'd love to hear whether your students are enjoying them! Feedback is welcome and appreciated!
---
Please provide your name and e-mail address so that we can send you the download link: