Teaching Adjectives and Opposites to ESL Students
In this post, I will talk about how to teach adjectives to ESL students. You will learn about the importance of adjective exercises and you will be introduced to some fun lesson plans that you can use with your ESL students. Whether you're teaching business students or teens, this lesson plan is guaranteed to help your students discuss concepts and retain knowledge. 
Why teaching adjectives works
An adjective is a word that describes a noun and helps provide more meaning. Many ESL students struggle with them and the reason for this is unknown by ESL teachers. Perhaps it is because ESL textbooks focus too much on verba and as a result, students put more emphasis on memorizing them. Alternatively, it could be that adjectives are difficult to pronounce or the fact that English uses adjectives a bit differently than many other languages. There are many reasons students struggle with understanding adjectives. With this, it's important to start teaching students adjectives early on and consistently throughout their learning journey.

A common method to teach adjectives is to pair them with their opposites because it helps learners remember more vocabulary in a shorter amount of time. I sincerely find that the contrast of the words and their meanings helps students retain the information faster.
Adjectives-opposites lesson plans
Lesson 1 introduces words that are commonly used when speaking and writing. Students will learn basic adjectives old/new and young/old .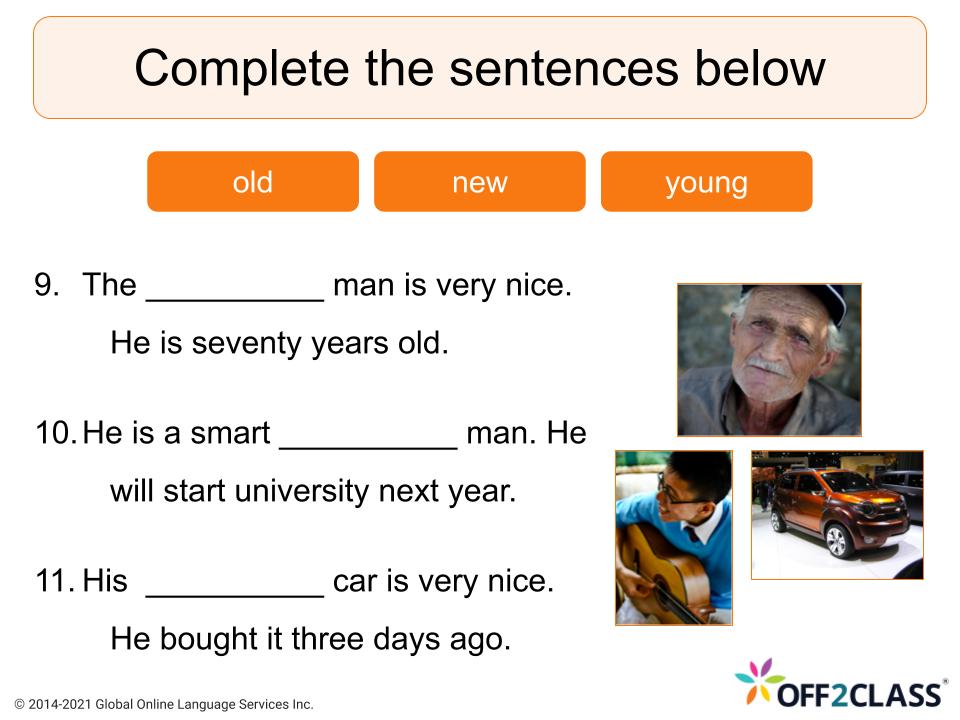 Download your free lesson plan here:
Secondly, lesson 2 introduces more complex adjectives like wide/narrow and fresh/stale. Students will have a chance to put the adjectives into use through various activities.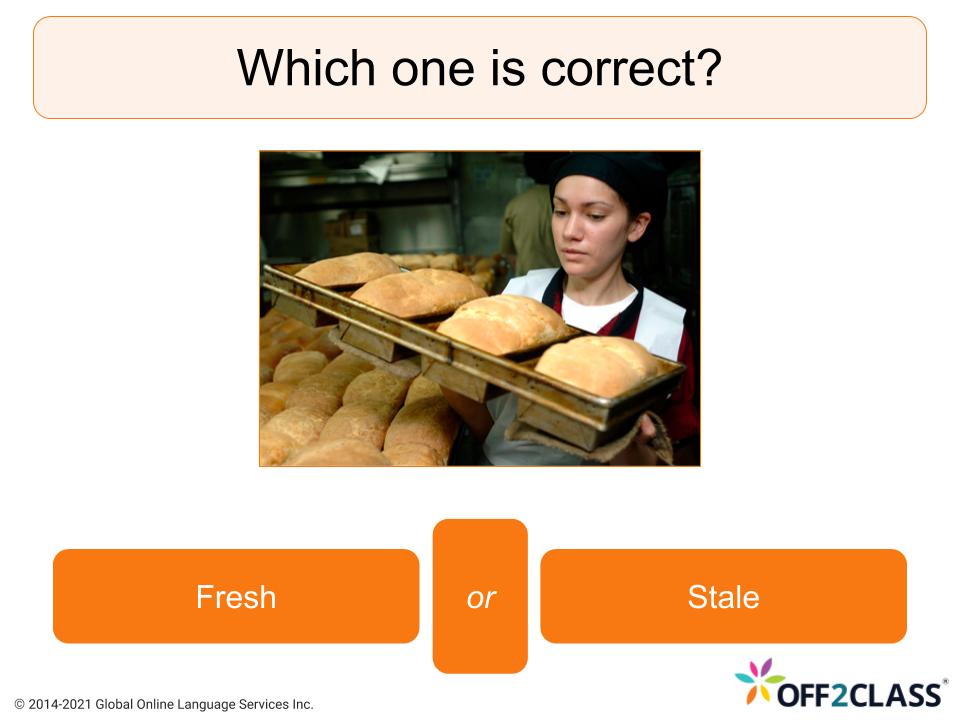 Download your free lesson plan here:
Lastly, lesson 3 focuses on more complex adjectives like dull/smart. Though these adjectives aren't as common, they are still important to for English learners to know.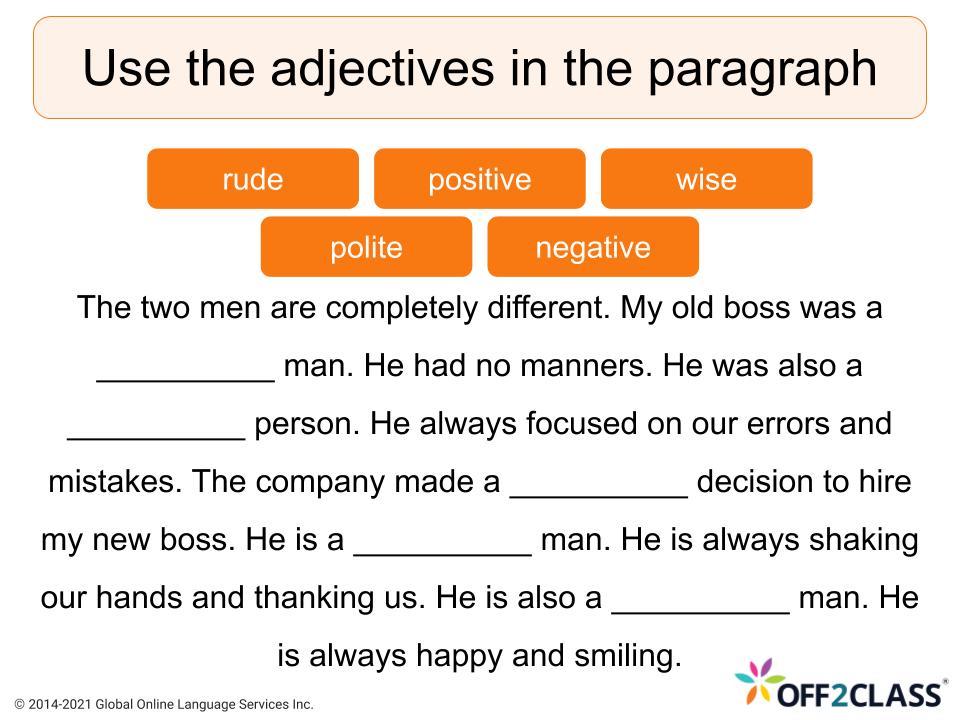 Download your free lesson plan here:
Off2Class has created these engaging teacher-led lesson plans to help you teach adjectives and their opposites. Also, these lessons include new vocabulary and targeted exercises. Finally, Challenge your students to improve their vocabulary and begin expressing themselves with ease. With your help and continued practice they will start using adjectives naturally and their confidence will increase!

Don't forget to sign up for your free Off2Class account, where you can access the teacher notes, homework assignments and assessments. For more resources check visit the Off2Class Teacher Library , it is full of ready-to-teach lessons for your ESL classes. Off2Class's lessons are suitable for students of all ages and abilities – from teens to business professionals. So, why not spend less time preparing for class and more time teaching ? Get started with Off2Class now!
---
No comments