Six Free ESL Lesson Plans to Get your Students Speaking!
Today, we'll introduce six free lesson plans that are designed to get your ESL students speaking. Speaking can be a nerve-wracking experience for students, especially if they are not familiar with the subject. With topics like Facebook and Social Media and Life in the City, these lesson plans were designed with everyone in mind! Continue reading to discover more about these ready-to-teach lesson plans and how to incorporate them into your ESL classroom.
One of the most difficult things to get your adult ESL students to do is to speak out loud, and adult ESL students often mention that speaking is the hardest of the four core skills. Surely you've noticed that sometimes your students have strong grammar skills but their speaking skills are weak. If so, have you tried offering them a dedicated speaking lesson? Speaking activities are a great way to assess your students' progress, even in grammar-heavy language classes. Off2Class has prepared six free ESL lesson plans to get your students speaking about real-world subjects that are relevant to everyone. Your business students, high school students, and everyone in between will love practicing their conversation skills!
When to use Speaking lesson plans
I love to incorporate these speaking activities at least once a month because my students love to practice using the new vocabulary and grammar they've learned. Additionally, they are a great way to assess how much your students have grasped, and what concepts to review with them, if necessary. Most importantly, I find my students often appreciate a conversation lesson during busy times of the year and they don't have the energy for grammar-heavy lessons. Speaking lessons are important, even in the most traditional ESL classroom so give them a try – even your shyest students will have a blast!
Speaking lesson plans at a glance
The following lesson plans promote fluency in speaking at a range of levels. For beginners, you can start with Life in the City or My Family. These lesson plans use plenty of images so make sure you add your own special touch – ask thoughtful follow-up questions to really test their skills. For advanced students, focus on Facebook and Social Media, Fears and Phobias, or Working Remotely and Online because these lesson plans will challenge your students to think and debate. As well, don't forget; when dealing with speaking topics at all levels, we encourage you to familiarize yourself with your students' cultural backgrounds along with the lesson content to make sure the lesson material is not offensive or inappropriate.
Life in the City:
Life in the City is designed for beginner students and uses photos to prompt discussion about where they live, work, study, and have fun. Students will complete a reading activity and deliver a narrative on their own.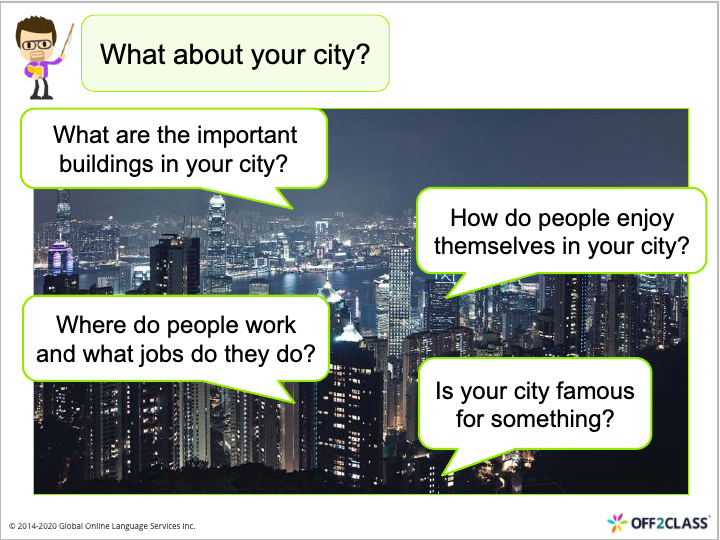 Download the lesson plan on Life in the City here:

My Family
Check up on your student's vocabulary skills with this lesson plan about family! Encourage students to use the present simple tense to talk about family structure and relationships, focusing on immediate family members. You can use this lesson plan to review how to talk about ages too! This lesson plan would also make a great review class for upper-level students.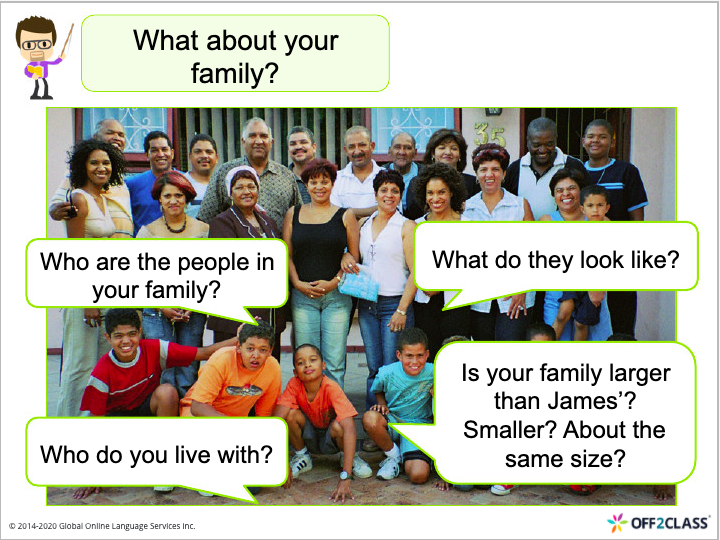 Download the lesson plan on My Family here:
Facebook and Social Media
This lesson plan on social media is designed for higher-level students. Encourage students to think, share, and debate using the images and questions provided.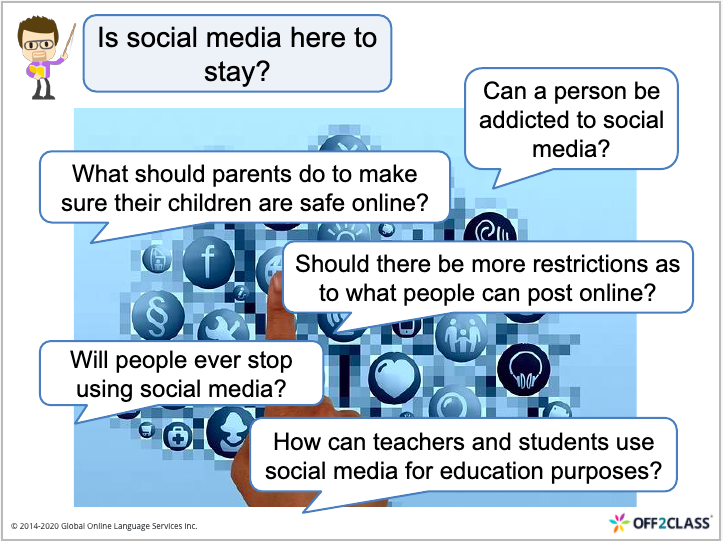 Download the lesson plan on Facebook and Social Media here:
Fears and Phobias
This lesson plan on fears and phobias is designed for upper-intermediate students and introduces new vocabulary related to fears and phobias. Prompt students to talk about fears using the questions and new vocabulary provided!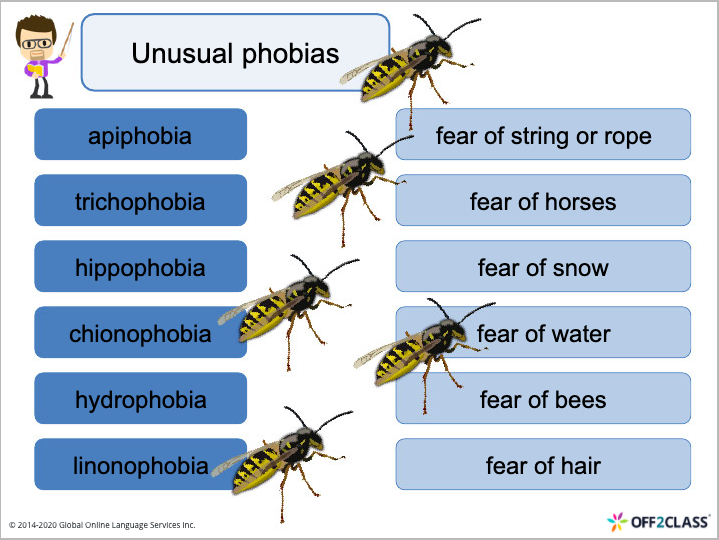 Download the lesson plan on Fears and Phobias here:
Working Remotely and Online
This lesson plan on working remote and online was designed for upper-intermediate students and is extra-relevant to our world today! It features new vocabulary and reading exercises that put the vocabulary in context. Prompt students to discuss and debate using the pictures, questions, and vocabulary provided.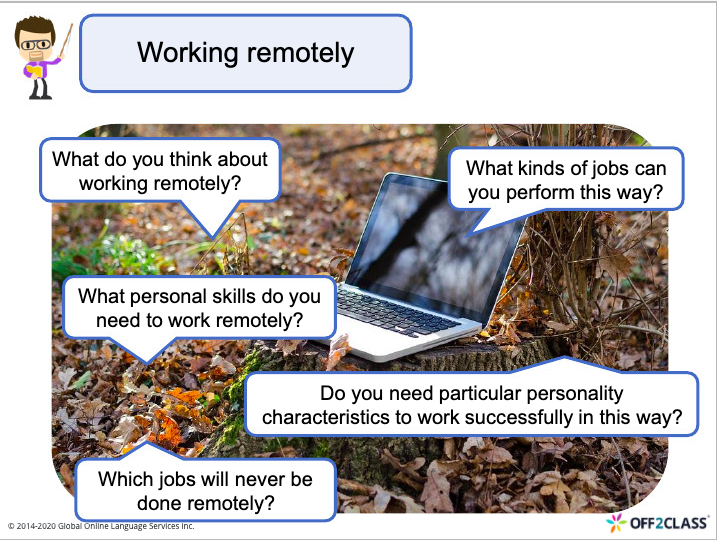 Download the lesson plan on Working Remote and Online here:
Urban Social Issues
This advanced lesson plan introduces new vocabulary related to pollution, poverty, and other issues found in urban settings. It provides plenty of thought-provoking questions to get your students talking.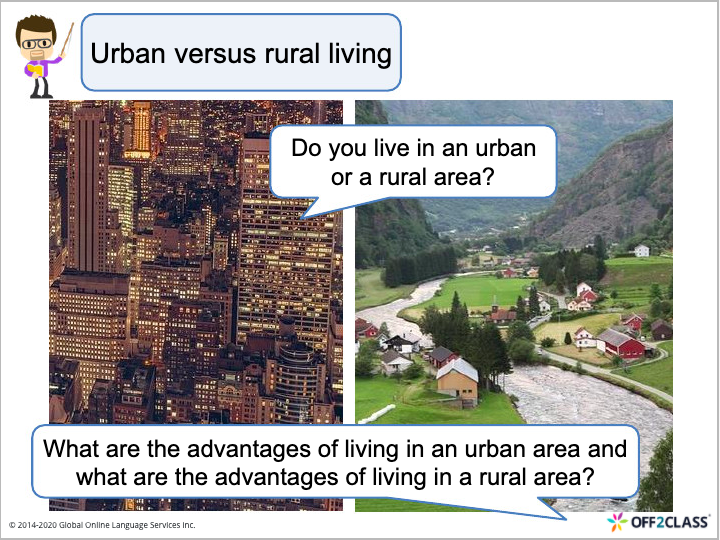 Download our lesson plan on Urban Social Issues here:
After your speaking lesson
After using these free ESL speaking lesson plans, we guarantee your students will want to talk more because they will feel more confident than ever. As an added bonus, these Speaking lesson plans feature helpful teacher notes and homework assignments available only with your FREE teacher account. After you sign up, don't forget to check out the Lesson Library too! All of Off2Class's lesson plans are ready-to-teach and can be used in online and screen-enabled in-person classes. Leave the hard work to us because Off2Class has made teaching English easier than ever!
Most importantly, if you found these lesson plans helpful, share them, and comment below! We love to hear questions, thoughts, and ideas from teachers like you!
---