Teach IELTS Writing – Teacher-Led Resources
Off2Class has released 14 lesson plans designed for you to teach IELTS writing.
These work in conjunction with our much-used series of 13 lessons for teaching the IELTS Speaking Test.
Finding teacher-led resources to teach IELTS writing can be challenging, and many students struggle with IELTS writing. Of the four IELTS competencies, writing is the one for which almost all students receive the lowest of the four bands in their assessment. It's not that writing is a harder skill than the others, but rather that many students are not well versed in the expectations of the writing component of the IELTS test. We've got step-by-step teacher-led lesson plans to guide your students through Part I and II, by looking at the various types of information presented, the different types of exercises and the assorted kinds of essays requested. If you need teacher-led resources to teach IETLS writing, you've come to the right place!
We cover both the IELTS Academic and General Training module
The Off2Class IELTS Writing lessons are valuable for your students who intend sitting either the Academic or General Training module. While the lessons are aimed for teaching any serious student who wishes to take the test, we recommend assigning our Online Placement Test to your potential students, to ensure they have at least a level of English suitable to reach IELTS Band 5 or above. If your student scores B1 or below in the Placement Test, you may wish to spend time on gaps in grammar before proceeding to teach IELTS writing to them.
For homework, you can encourage your students to practice using Virtual Writing Tutor, a free grammar and essay checker that's made specifically for ESL students.
A breakdown of our 14-part IELTS Writing series
Lesson 1 in the 14-part series examines the structure of the test. It is vital for a candidate to understand how to best use his or her time during the test – and decide where the candidate's efforts are best spent between now and the exam date.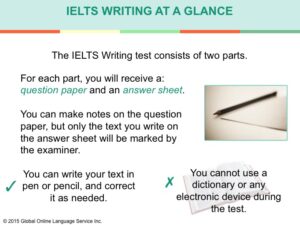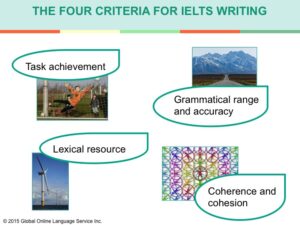 Lessons 2 to 6 cover Part I or the Academic module. Maps, graphs, charts, tables and a process diagrams are all explored, while we provide the student opportunities to create effective introductory paragraphs, to summarize main features, and to present significant points deduced from the information presented.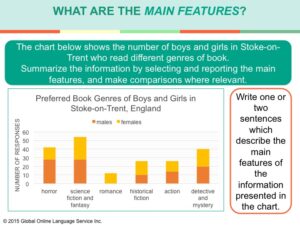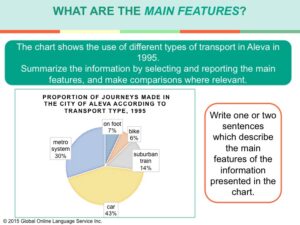 Lesson 7 looks at Part I for the General Training module, and in particular at letter writing.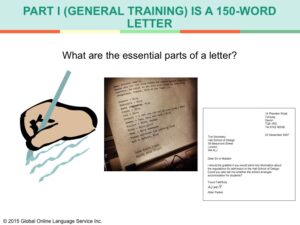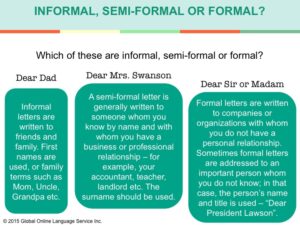 Lessons 8 to 13 move through Part II of the IELTS Writing test, methodically covering the types of essay questions asked. We look at the 4-paragraph essay structure and guide the student through opinion pieces, 'advantage and disadvantage' questions, and 'problem and solution' questions.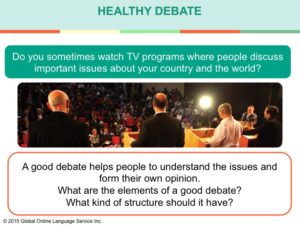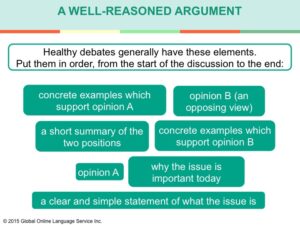 Finally, before the day of the exam, you can teach Lesson 14, Getting the best result in IELTS Writing. It will motivate the student, build confidence, and provide an informal way to check preparedness.
As with our IELTS Speaking series, all 14 lesson in the IELTS Writing series come with homework assignments that are assigned, completed and reviewed online.
We hope that we have assisted you to teach IELTS writing, a relatively challenging area in the IELTS exam. We welcome any feedback in the comments section below, or if you prefer, by email to james@off2class.com.
---