How the Pandemic Has Affected English Language Learners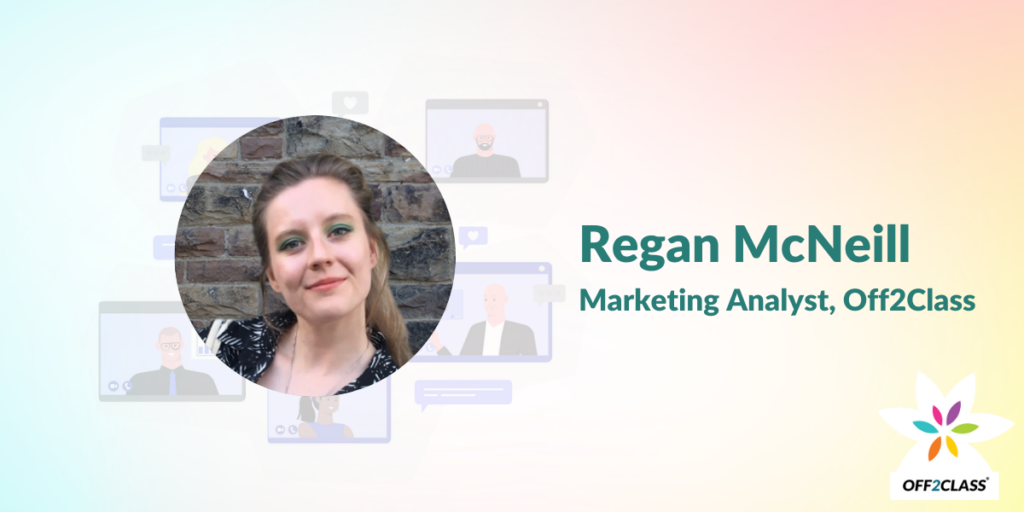 Regan McNeill been teaching ESL and tutoring since 2017. She has taught over 4000 classes and more than 1400 students in virtual classrooms. Currently she works as a Marketing Analyst at Off2Class. She has dedicated much of her recent efforts to engage with teachers to explore how the pandemic has affected English Language Learners from across the globe.
It has been nearly two years since the pandemic altered the lives of many students and teachers across the globe. In this time, the landscape of learning has transformed; many brick-and-mortar schools transitioned online nearly overnight and teachers had to pick up the pieces. The impacts of these changes are not fully apparent. Yet it is clear that students from all backgrounds are experiencing learning deficits. Many teachers are coining this reversal in academic progress as 'learning loss'. Though other terms have emerged such as 'unfinished learning' and 'the COVID Slide'.
As the impacts of the pandemic continue to come to light, it is clear that it has affected some students more profoundly than others. Some teachers think that we need to look further into how the pandemic has affected English Language Leaners (ELLs). For many ELLs, the pandemic has exacerbated a host of issues that existed before this global shutdown. Unlike their peers, ELLs were already experiencing disparities. These are related to a lack of access to grade-appropriate content and teachers, social stigma, and limited support at home. As of fall 2020, the Department of Education confirmed that several districts in the US reported an increase in the number of failing grades earned by English learners. It was reported in one California district that the rate of low and failing grades among ELLs had jumped by 34%, "to nearly half of all grades ELLs earned."
My journey to find out how the pandemic has affected English Language Learners
Of course, this 'learning loss' is not only occurring in the United States. I have seen it happen with my students based in Hong Kong and Canada. As a tutor and online English as a Second Language (ESL) teacher, I have witnessed my students experience academic regression. This is in part due to being unable to attend in-person classes. However, the majority of my insight on 'learning loss' comes from working as a Marketing Analyst for Off2Class.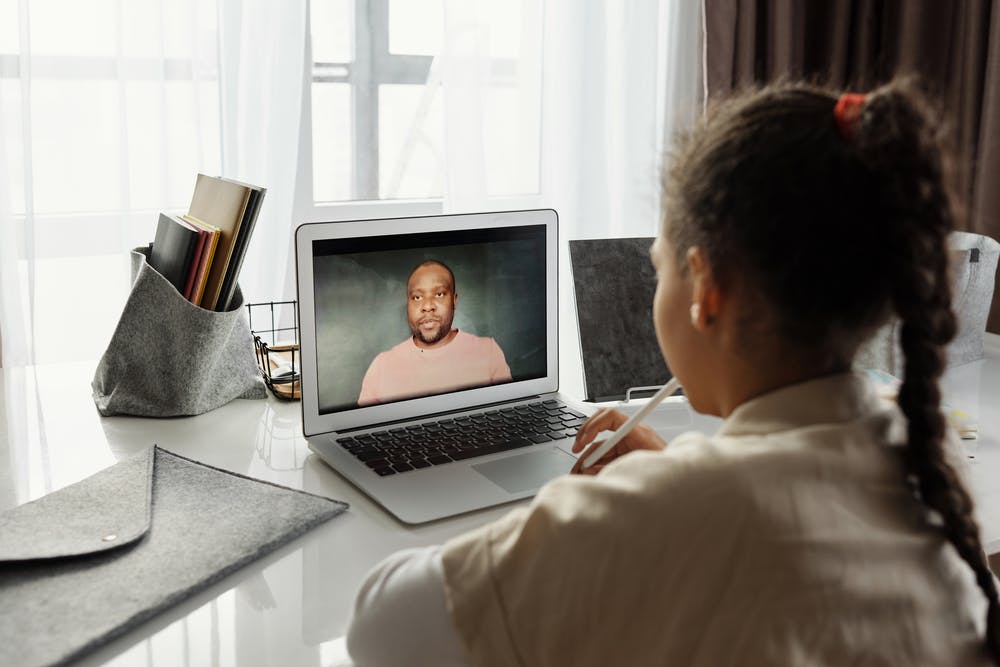 In the past year, a significant part of my work has been to track how the pandemic has impacted ESL teachers and their students. In doing so I have conducted surveys, compiled research and interacted with teachers via social media platforms. I have encountered a lot of data to support the fact that ELLs are the group of students experiencing the highest rates of 'learning loss'. Though I have found the voice of the teachers to be most enlightening on the issue. They provide insight into the following areas:
What 'learning loss' is and what it means to teachers
The role of technology in language learning
How teachers see fit to fight 'learning loss' caused by the pandemic
What is even more fascinating is that I have discovered trends amongst the thoughts of teachers. Not only are these perspectives interesting, but they give us a deeper understanding as to why ELLs continue to experience academic challenges. In addition, these perspectives could help other teachers to form their stances on the issue of 'learning loss'.
Perspective one: 'learning loss' is not simply a pandemic issue, so why only address it now?
As we already know very well, ELLs have been facing a learning gap long before the pandemic. For many teachers, the pandemic and specifically the term 'learning loss' has made light of an important issue that has existed for some time. According to a study on child trends from 2015, just under one-third of English learners in the US scored at the basic level in fourth-grade reading, while 71% of their non-ELLs scored at the basic level or above. This figure provides only some insight into the learning gap that has long existed for ELLs. As these students continue to experience 'learning loss', the learning gap they face will only continue to widen.
As I continued my outreach to teachers, I found many teachers frustrated with the fact that this issue of 'learning loss' is only gaining recognition now that native speakers are experiencing it. Brittany, an ESL teacher from the United States thinks that, "ELLs have faced challenges for a long time. Many of our students often don't get the instruction they need for many reasons, not just because of the pandemic. Administrators need to stop labeling ELLs as 'lacking' and instead focus on helping ELLs overcome barriers." Brittany is not the only teacher to feel this way.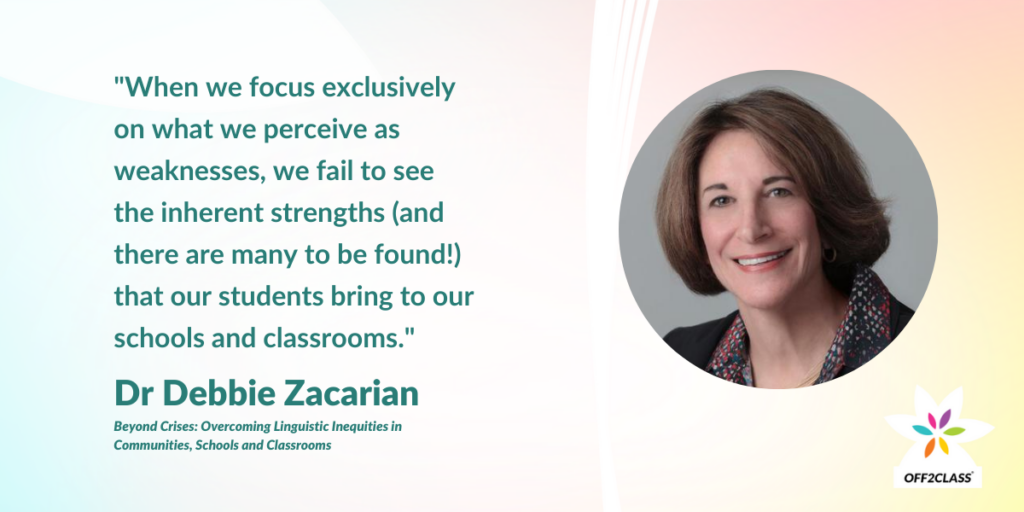 Dr. Debbie Zacarian is an author and speaker known for her work in advancing student achievement. In her book Beyond Crises: Overcoming Linguistic Inequities in Communities, Schools and Classrooms, she reminds us of the prevalence of deficiency-based language that surrounds English Language Learners. Dr. Zacarian believes that the pandemic is not the ultimate cause of the learning gap that ELLs face. Though, she thinks the pandemic has exacerbated the issue. She believes that if we continue to view ELLs from a deficit perspective, then we are contributing to the, "predictable odds of failure for historically marginalized students. "Meaning, if we continue to focus on what ELLs are displaying as weaknesses, we will fail to recognize their strengths.
Perspective two: 'learning loss' was caused by a student's lack of access to technology
Though remote learning seems simple and effective in theory, the truth is far from this. Remote learning requires multiple resources including a screen-enabled device, a reliable internet connection and family support. Unfortunately, it is estimated that 25-50% of the 5 million ELLs enrolled in classes in the US do not have access to the internet or accompanying technology. A teacher in the state of Georgia reported that some of her students, "don't have the technology to attend virtually. Some students have missed many more months of school." Supporting students and their families as they navigate these remote learning platforms is extremely difficult as much as it is important. When this is interrupted by a host of factors that are out of the control of ELLs and their families, there is no real way to overcome these challenges.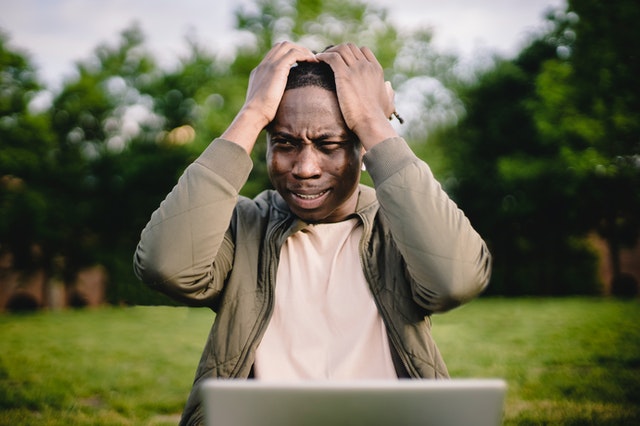 In a recent survey conducted by Off2Class for The 74, Victoria, an ESL teacher from Venezuela provided great insight. She said, "My students no longer take time to practice target language because many of them don't have an internet connection or even a screen in their house. Even if they do, our country goes through blackouts regularly. Many students have just given up." As you can see, some students with screen-enabled devices and the internet still lack control over their ability to access lessons.
Another teacher named Berna*, based in Turkey, is experiencing the same situation. Like Vanessa's students, her ELLs lack access to Wifi and screen-enabled devices. In her response to our survey, she said that as a result, "They lacked the motivation to keep going." She does not know if her students will return to class or not. This is the case for many teachers whose students transitioned online. I for one noticed some students stopped attending lessons online. This is because they had to focus more on their other studies outside of ESL. In fact, their lack of attendance had little to do with their satisfaction with the classes I offered.
Perspective three: Not all ELLs faced 'learning loss'
As I continue to learn more about 'learning loss', I am not surprised to discover that it is a very controversial topic. Though the National School of Psychologists (NASP) estimates that students of all backgrounds lost 25% of learning time during the pandemic, some teachers do not see this as the primary issue. In the Off2Class Facebook Group,a teacher named Harshit* reported, "My classes are always online and will continue to be even after the pandemic has ended. Using an online platform has not affected my students especially during a pandemic."
Bernard, a UK-based teacher, believes that 'learning loss' never happened. He said, "I can only think of pejorative associations with the term." Unlike many other teachers I encountered, Bernard believes that the pandemic has given some ELLs opportunities to improve their skills. He said, "My son is an ELL in the UK (I prefer Dual Language Learner). Instead my son's education was enriched because we had more time on projects that aligned with his interests."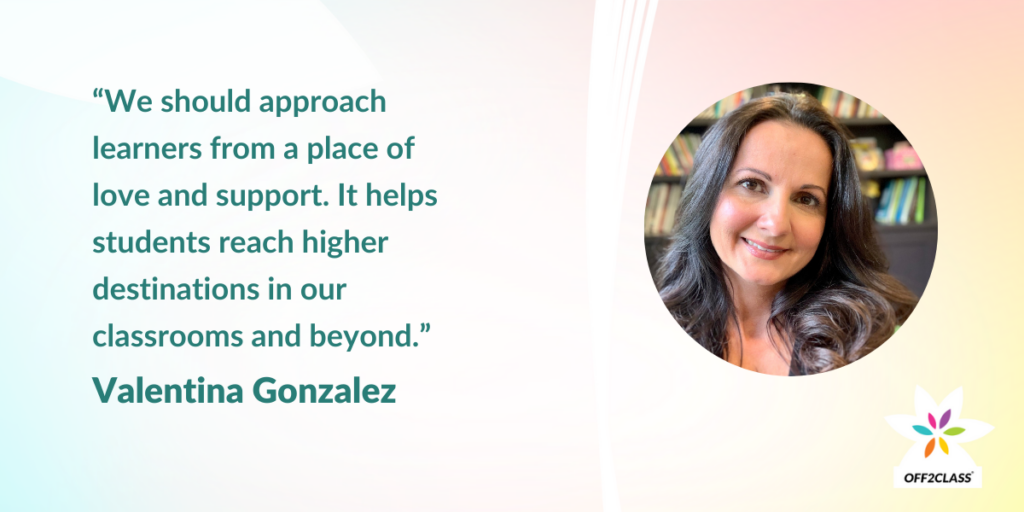 Like Bernard, Valentina Gonzalez, an educational consultant, author and content creator, has a firm stance that some ELLs had positive learning experiences during the pandemic. She thinks that at-home learning experiences will aid ELLs in achieving the goals they set for themselves in the classroom. In a recent conversation with Valentina she suggested, "Instead of focusing on the learning MLs may have lost or the English they weren't speaking, flip the script. What were the opportunities students had that we can now leverage in our face-to-face instruction? We should approach learners from a place of love and support. It helps students reach higher destinations in our classrooms and beyond. We can look at how the pandemic has affected English Language Learners in a positive light!" Valentina does not believe that ELLs faced 'learning loss'. Instead she thinks they gained skills that can help them excel in future endeavors.
Perspective four: teachers need external support to conquer ELL learning gaps
Recent data shows that there are teachers that believe some students should have been held back due to learning delays caused by the pandemic. Naturally, many teachers do not see this as a practical solution because it appears to shift blame onto students. Karin is an ESL teacher based in the United States. She believes that a student's ability is often linked to lot of the issues caused by 'learning loss'. For Karin, this standpoint is incorrect. Instead, she recommends that, "We need to focus on addressing the issue. Luckily the school I work at has hired an academic coach to help students catch up. Other schools need to follow suit, especially in aiding marginalized students."
Karin is not the only teacher who feels this way. Kelly, another ESL teacher based in the United States, provided me with a similar but also enlightening perspective. She believes that the learning gap ELLs face is not only apparent but increasing. She states, "The best thing to do is try and catch them up in areas that are most needed. Us teachers should not be solely responsible for this. Instead schools need to hire support staff and provide funding as needed."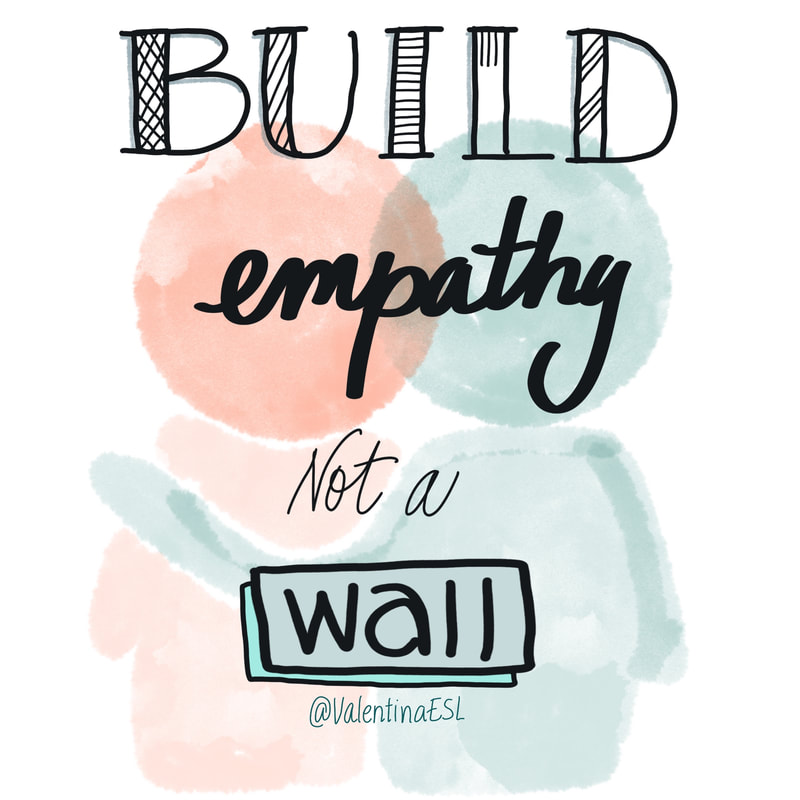 Many teachers believe there needs to be more positions within schools and organizations in order to address 'learning loss' amongst ELLs. In fact in order for these organizations to hire support and purchase resources, they myst recieve proper funding. Fortunately, funding is becoming available. In March 2021, The American Rescue Plan Act committed $122 billion dollars to help schools in America fight a variety of issues caused by the pandemic. Schools must dedicate at least 20% of the funding they receive to conquering 'learning loss'. Though this is a step in the right direction, this funding needs to be directed toward effective resources. Unfortunately teachers do not have much input in deciding how these fund are spent.
The future for ELLs is unknown
Throughout the pandemic, Off2Class has worked scrupulously to highlight the voices of teachers everywhere. As an educator and Off2Class employee, I have interacted with hundreds of teachers. As a result, I have found that there is no singular definition of the term 'learning loss'. Rather it is a term whose definition varies significantly among teachers. If opinions on this matter differ, we can all agree on one thing: ELLs have faced a learning gap for a long time. We need to make sure that any challenges faced during the pandemic do not continue to widen this gap.
Though we have yet to see the full impacts of 2020 and 2021 on the educational trajectory of ELLs, I urge you to share your experiences with Off2Class. We want to know how the pandemic has affected English Language Learners in your classroom. Please comment below or share your thoughts in the Off2Class Facebook Group.
*some names in the article are changed for privacy purposes
---
No comments