Four new Speaking Lessons for Intermediate Students
Here at Off2Class we often receive requests from teachers in our community regarding topics for Speaking Lessons.
We're pleased to announce four more Speaking Lessons for Intermediate students, all asked for by our users – thank you, Trisha, John, Arda, and Simon!
We hope that you enjoy these new Speaking Lessons for Intermediate Students, and feel free to get in touch below if you have other suggestions for speaking topics! Here's a brief overview of the new ESL speaking lessons:
A lesson that takes you back to nature. We include lots of vocabulary for talking about gardens and gardening, and talk about the role of Botanic Gardens. A nice relaxing lesson with plenty of beautiful images.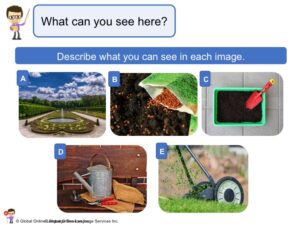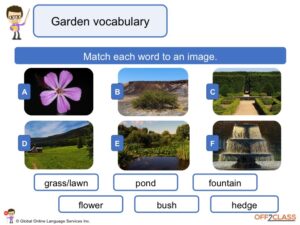 The theater, or theatre, is a place that has its own vocabulary. If your student has an interest in plays or literature, you'll find this a great lesson to promote discussion. Naturally, since it's impossible to talk about the theater in English without mentioning Shakespeare, he features in this lesson too!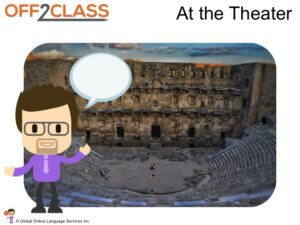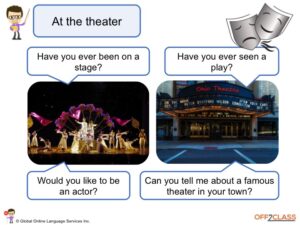 Today Western society is increasingly focused on diet and exercise. In this lesson, we look at the difference types of exercise that people do and clarify how the somewhat confusing terms fit and fitness are used. Finally, we provide plenty of opinions on exercising to discuss with your students.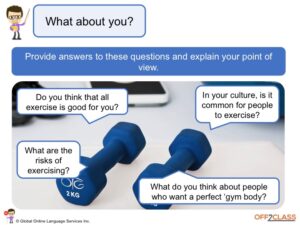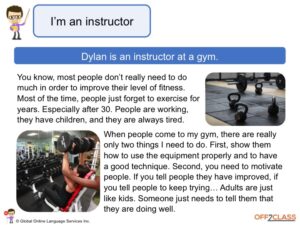 Fasting has a place in most cultures and societies. Similar to Lent in Christianity, the celebration of Ramadan in Islam also involves fasting. The month of fasting is a time for reflection and charity. For students unfamiliar with Islam, this lesson also makes an introduction to one of the world's largest religions.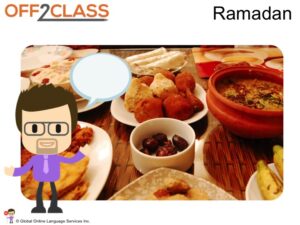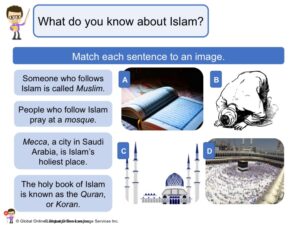 Enjoy these four new Speaking Lessons for Intermediate Students.
As always, we enjoy receiving feedback from our teachers about any lessons that you and your students use. If you have a suggestion for a Speaking Lesson topic, get in touch below!
---