Xiamen International School (XIS) is located on the southern coast of China in Fujian Province. XIS was the first international school in Fujian to be authorized by the Ministry of Education to accept expatriate students. Its faculty is made of teachers from the United States, Columbia, Canada, Australia, New Zealand, Great Britain, Spain, Mexico and China. The school offers three International Baccalaureate Programmes to students from twenty-nine different countries.
Gabriela Montejano, Secondary School ELA Coordinator and the rest of the XIS ELA team use Off2Class in four key ways:
Placement Testing: XIS uses the Off2class placement test to assess new students' English skills and determine which of the three ELL class streams a student will be assigned to.
Teaching: XIS likes to take advantage of the Off2Class lesson presentations when teaching grammar in the classroom. Gabriela works with middle school students and loves the fact that the pictures, layouts, and images are fun and engaging but not childish. She likes to go over the theory with her students and pick "victims" to complete the exercises included in the presentations. She also likes finishing her lessons by having students come to the whiteboard and write their own sentences using whatever structure we learned that day.
Homework: Gabriela enjoys that she can easily send corresponding homework at the end of her lessons. Her students know that homework is waiting for them as a reinforcement to what was covered in class. Homework feedback tools make coordinating the marking and review process simple.
Self-Study: Gabriela offers additional homework activities to her students for self-study. She likes that her students are equipped with a lesson summary to support their individual work. For self-study, she focuses on non-technical lessons such as Vocabulary, Listening, Reading and Speaking activities.
We greatly enjoy working with the passionate Xiamen International School ELA team and love the creative ways Gabriela uses Off2Class in the classroom!
---
"I love the fact that your lesson style is fun and engaging, but not childish. It fits my student profile perfectly!"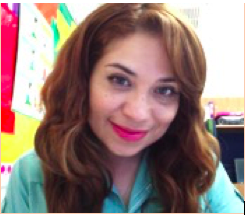 Gabriela Montejano, Secondary School ELA Coordinator, XIS
---