During a four-month test phase, UT El Retono (UTR) and Off2Class proved that individually focused ESL attention helped students who were at risk of exiting a program achieve their fluency objectives and continue with their professional degree.

UT El Retono and the Innovative BIS Model 
The new BIS University model in Mexico is designed to graduate students who are both proficient in their technical areas of study and fluent in English.
This is a very ambitious model given that many students attending these public universities have not had prior exposure to formal English language learning. UTR students are required to gain English fluency in an extremely short period of time to maintain their enrollment and pursue their professional degree.
UTR timelines are tight to get students to full fluency as quickly as possible:
First four months – intensive preparatory training course of English language immersion program totaling 525 hours to gain A2 level certification
First academic term – students continue with seven hours of weekly English instruction and have two courses of study delivered fully in English
Second academic term – students increase to four courses delivered in English
Third, through sixth terms – all courses of study are delivered fully in English with minimum B1 (and B2 as the ideal) certification level required before moving to completion of the program.
These ambitious timelines mandate that students move quickly to achieve their fluency goals. Helping students achieve their required English proficiency levels is key to student success, as the number of classes they attend in English increases each semester.
Challenges Faced with Ambitious Fluency Goals
As the first Mexican institution implementing this new and ambitious bilingual educational model in Mexico, UT El Retono encountered new and unexpected challenges to reach student fluency requirements.
One challenge of turning native Spanish speakers with limited previous English exposure into fluent English speakers in a short time frame was the identification of students who may be at risk of achieving their required proficiency levels and therefore forced to leave the program.
Without the ability to quickly and easily assess student English proficiency at the very beginning and throughout the program, it was difficult to implement proactive and corrective measures to provide students with the right support at the right time.
Another challenge UT El Retono faced during the intensive English term was the lack of variety of fresh learning resources, modalities, and interactive material to keep students (and teachers!) engaged during hundreds of hours of instruction and self-directed learning time.
Traditional material such as textbooks, workbooks, and flashcards can be good resources, however, students can become less engaged as the static material can become repetitive.
Even ensuring that the correct number and level of course books were ready and available for learners was a concern for UTR at the beginning of each semester.
Without accurate knowledge of student levels prior to the first day on campus, students were often left without access to the appropriate level of English learning resources for their first days or weeks of the program. This lost time was an issue for teachers and students as timelines were extremely tight, and every hour lost without the proper resources put students further at risk of not achieving their fluency requirements.
New Partnership Leads to New Solutions
Facing these challenges UTR realized they would need to find new strategies and solutions to achieve their goal of developing bilingual professionals.
UTR began to research options for helping them overcome these challenges and decided to partner with Off2Class, as the platform offered a unique solution to each of their challenges.
At-Risk Student Identification
Off2Class Placement Tests provide UTR teachers the ability to quickly assign comprehensive online pre-assessments that are automatically graded, providing a complete snapshot of each student's individual English level prior to the first day of classes.
This insight into student proficiency allows for personalized learning paths based upon specific gaps of each learner, and teachers can reassess anyone at any time by administering the placement test quickly without any additional cost, ensuring that any students that may be falling behind are quickly identified and additional support can be delivered at the right time before it becomes an issue.
Watch this recap of Off2Class co-founders, James & Kris's visit to UT El Retono 
For example, last term 170 students were identified as below their required proficiency level. UTR teachers provided each student with additional lessons and homework assignments through Off- 2Class to address their specific areas of deficiency and help each one achieve their required competency level.
When the students were reassessed following the completion of their targeted Off2Class lessons, 117 of the 170 achieved the required level and continued in the program accordingly.
---
"Looking for ways to help our students improve their level of English is an endless quest. I needed to find a platform that offered well-elaborated materials for teachers and good practice exercises for students. So far, I've had great results using Off2Class with students that need to improve their level of English. "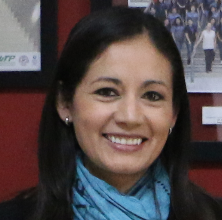 Gabriela Zamarron-Perez, Academic Director
---