New Design High School – K12 School – New York
K12 and Higher Education
United States
New Design High School is a grade 9-12 school located on the Lower East Side of Manhattan with 430 students. The student population is 88% Black and Hispanic and 64% female with 15% of the population with Individual Educational Plans. The school has a focus on design education. In addition, they are committed to empowering students with the skills, tools, and capacities to become successful after high school.
How does Darren from New Design High School use Off2Class?
Darren Chase uses Off2class to provide support to his English language learners and students in English literature classes. He uses the program to supplement the core curriculum with break-away lessons on grammar. These lessons are thematically related to the core content. Off2class is great for supporting students at different levels because the teacher doesn't have to create materials for each group from scratch, and it is easy to target specific skills. Furthermore, the presentations and practice examples are clear, the homework is easy to review and the assessment data is all in one place.
We've enjoyed working with Darren for the better part of two and a half years! Darren offers feedback on how we can make Off2Class a better tool for K12 teachers. Particularly, teachers that have a group of English language learners, each with their own unique language issues.
"

Off2class provides support to my English language learners by generating Differentiated Learning Plans tailored to their needs.

"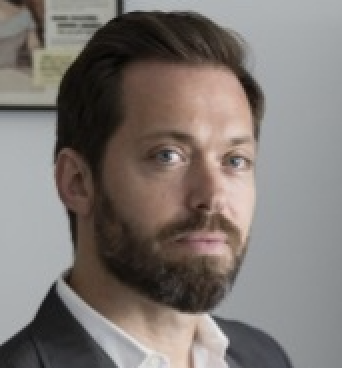 Darren Chase, Teacher, New Design High School