Adverbs of Time and Adverbs of Place Lesson Plans
Building off our two introductory Adverbs Lessons, Off2Class is excited to announce that we are now releasing lessons that target types of adverbs.
We now have lessons dedicated to Adverbs of Time, Adverbs of Place and Adverbs of Manner.
We'll be releasing lesson plans on Adverbs of Frequency and Adverbs of Degree in the near future!

First, we have two lessons which tackle Adverbs of Time:
A6.1 Adverbs of Time – 1
This lesson introduces just, already, yet, and still. As usage of these adverbs differs between English speakers around the world, we recommend that your student has a familiarity with simple and perfect tenses before undertaking the lesson. We look at the position of these adverbs in the English phrase, including just which appears in a different position to already, yet and still.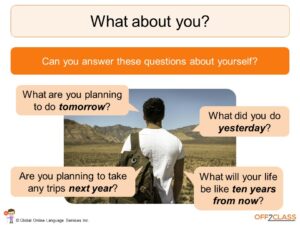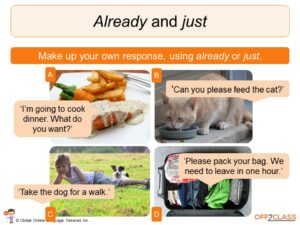 A6.2 Adverbs of Time – 2
Here we look at before, beforehand, after, afterward, for and since. You'll recognize that not all of these words are adverbs, so we introduce adverbial phrases such as since 2015 or for six years, before leaving the house, etc.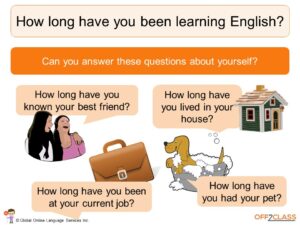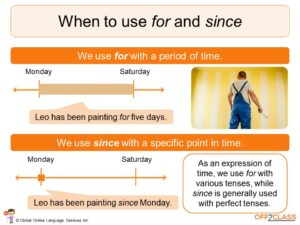 A7.1 Adverbs of Place
This lesson looks at commonly used adverbs such as somewhere, anywhere, and nowhere, usage of which generally mirrors that of some and any.
We also compare the noun home and the adverb home, a difference that is often problematic to students even at higher proficiency levels.
Finally, the lesson examines near and nearby, usage of which can be confusing since the words can be used as a preposition or adverb, and in the case of near, as an adjective.
A7.2 Adverbs of Place
Here we look at adverbs of place which commonly express movement, a group which in English contains words often ending –ward or –wards, depending on your variety of English. And like home in the previous lesson, we look at here and there, another two adverbs which cause some issues for students, many of whom tend to use them with prepositions.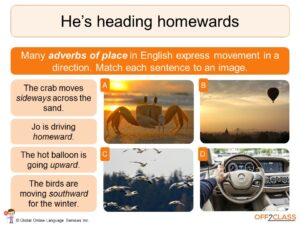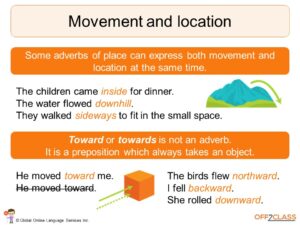 A8.1 Adverbs of Manner
Most student will already recognize the form of an adverb of manner, since it is common to teach –ly adverbs at lower levels of proficiency. In this lesson we look at the position of these adverbs in sentences, comparing their position with intransitive and transitive verbs. We also examine the adverbs, hard, well, late and fast, which are often in a position different to –ly adverbs.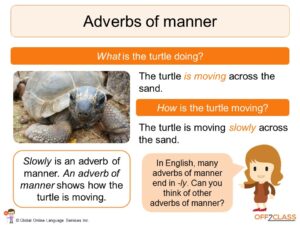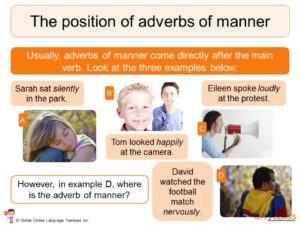 We hope these new lessons are a great start to exploring adverbs in more details with your students!
We hope you and your students enjoy the lesson plans and feel free to leave a comment or to get in contact with us with any feedback.
---