6 common upper-intermediate ESL mistakes that are hard to explain
It's happened to every teacher: A student asks "why" and the teacher has to say "Aah…because…that's how we do it in English." In this post we'll take a look at some common upper-intermediate ESL mistakes, introduce the B2 Step-by-step curriculum, and issue a challenge for teachers!
.
.
.
Explaining student mistakes
.
At lower levels, student mistakes are easy to explain. Beginner learners are more concerned with basic communication and obvious mistakes. At higher levels, common upper-intermediate ESL mistakes are more complicated. The questions get harder, and the explanations have to be more detailed.
That means a teacher has to be ready. It's one thing to be able to catch and correct the mistake, but it's quite another to be able to adequately explain why something is wrong. This is often what separates an "ok" teacher from a great one.
Let's look at some examples of common upper-intermediate ESL mistakes:
.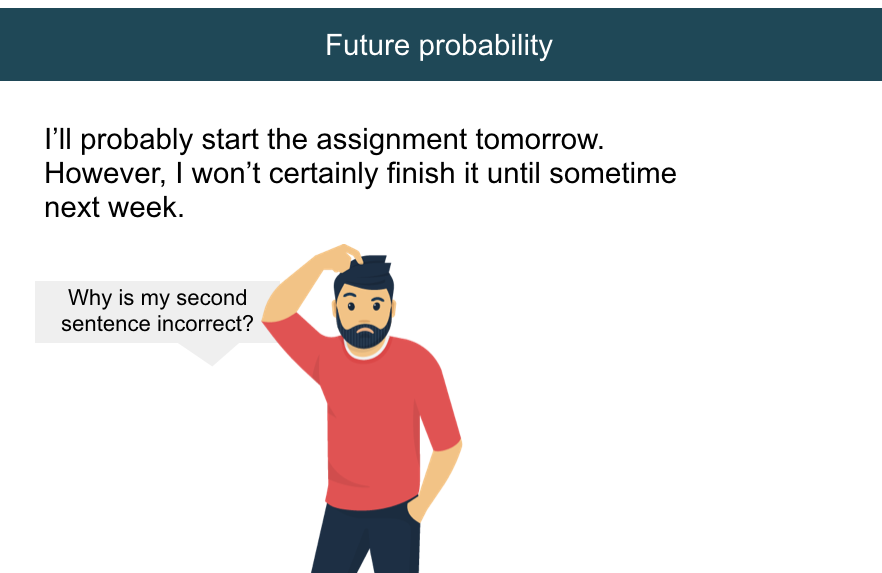 .
It's pretty easy to catch the error here, and to know how to fix it: Just switch "certainly" and "won't." We can even use some lingo:
.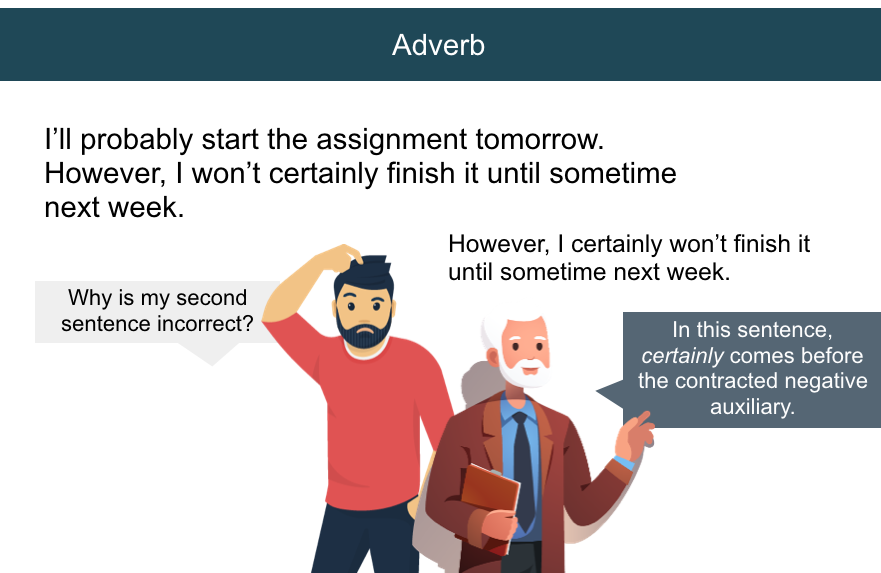 .
However, what happens if (when) the student asks:
Why? Can you show me some other examples of this?
That's when things get tricky!
.
How to make sure you give a good answer
.
A few weeks ago, I asked Off2Class users how they would explain the above error to a student. The best answer came from Helen in England, who wrote:
With the 1st question I would explain that the adverb "certainly" should be placed before the NEGATIVE CONTRACTED form of "will" (won't), whereas it is placed after the AFFIRMATIVE form and before the main verb.
Example: I will CERTAINLY help you with that problem (affirmative)
I CERTAINLY won't ask you to help me. (negative)
.
To make sure you don't get caught flat-footed by an upper-intermediate question, you can use the Off2Class Step-by-Step Curriculum at the B2 level, which we've just released into the lesson library. In addition to fantastic lesson content, each lesson is packed with helpful teacher notes that support you every step of the way.
Check them out in our lesson library now!
.
Quiz yourself
.
For a bit of fun, take a look at the five question quiz below. If you're a real grammarian, leave a comment below choosing one of the errors to explain. Remember, it's not just correcting the error, but explaining why it's wrong:
.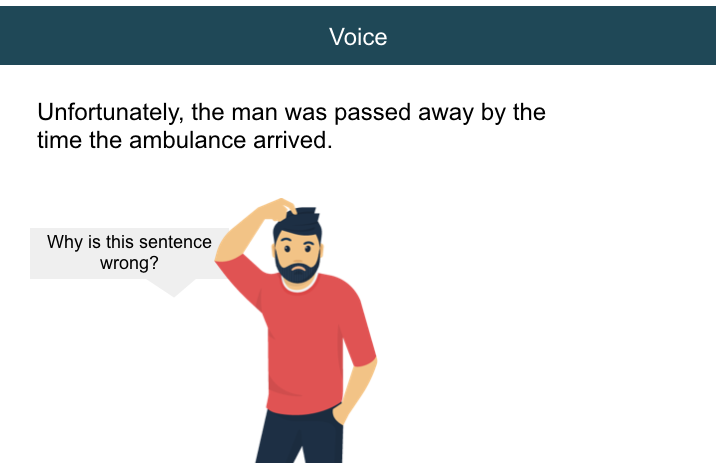 .
Voice:



Unfortunately, the man was passed away by the time the ambulance arrived.
Why is this sentence wrong?



Adverbs:



It's late enough to walk home. It's not safe. You need to call a taxi.
Why is the first sentence incorrect?



Causative Structures:



When are you going to get painted your house? I thought the painter was going to start last week.
Why is the question incorrect?



Conditionals:



If he studies harder, he could be able to become a doctor.
Why is the main clause incorrect?



Relative Clauses:



You know that man you gave the present to him? I don't like him.
Why is the question incorrect?
.
If these questions make you nervous, not to worry! The teacher notes in the B2 Step-by-step curriculum have you covered for all of these competencies, and more. Check out the latest lessons, and if you can, answer one of the quiz questions with a comment!
---