Past Simple Lesson Plans (Free)
The past simple tense is a key foundation concept for your beginner ESL students. We recommend introducing the tense after your student becomes familiar with the positive, negative and question form of the present simple. Once your student can form basic sentences and questions using the present simple, it's time tackle the past simple.
We have a set of five past simple lesson plans. You can find our past simple lesson plans filed under the Teacher tab, in the Verbs-Simple category. If you haven't already set up an account for our private beta, do so on our Home page.
Here is a summary of each our five past simple lesson plans, ready for you to teach:
Past-Simple-1
This is an introductory past simple lesson plan where we focus on regular past simple verbs (i.e. verbs that take –ed in the positive form). We also introduce the use of expressions of time (last week, last night etc…) with the past simple.
After introducing the past simple through a series of timelines, we move to the regular form. The lesson then gives the student ample practice through the use of gapfill exercises and freer practice where the student can make sentences from pictures: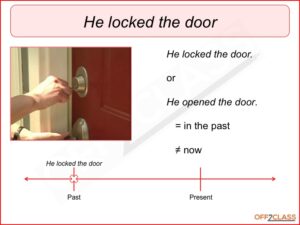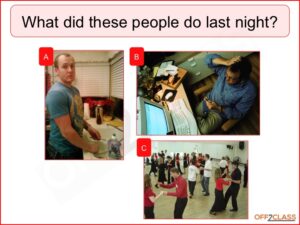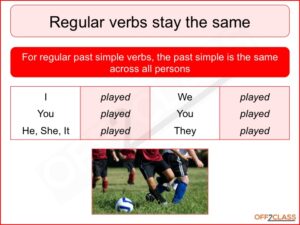 Past-Simple-2
In the second part of our series of past simple lesson plans we introduce two more past simple forms: regular verbs ending in -y as a vowel (e.g. cry/cried) and one-syllable verbs that take a double consonant in the past simple (e.g. stop/stopped).
To introduce these concepts we cover the difference between using y as a vowel and as a consonant.  We also introduce the concept of doubling consonants and provide significant practice for each form through gapfills and freer practice: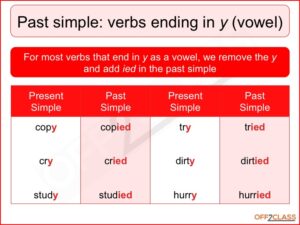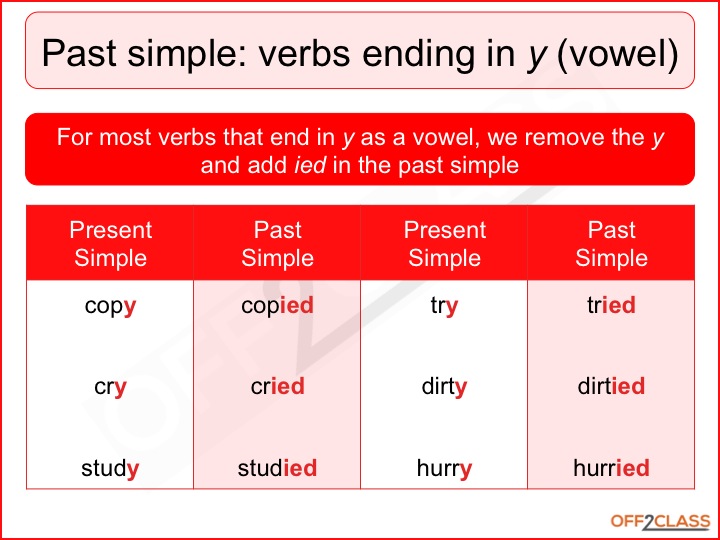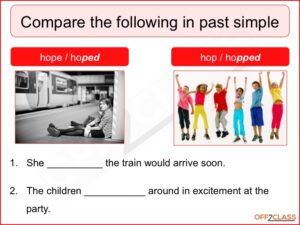 Past-Simple-3
In the third part of our past simple lesson plan series we introduce irregular past simple verbs (i.e. that do not take -ed in the past simple). We focus on common verbs such as being, buy, catch, drink. eat, etc… We also introduce  verbs that take the same form in the present simple and past simple (e.g. cut) and provide ample controlled and freer practice for your student to gain comfort with these common irregular verbs: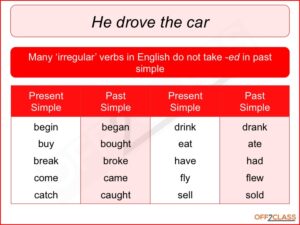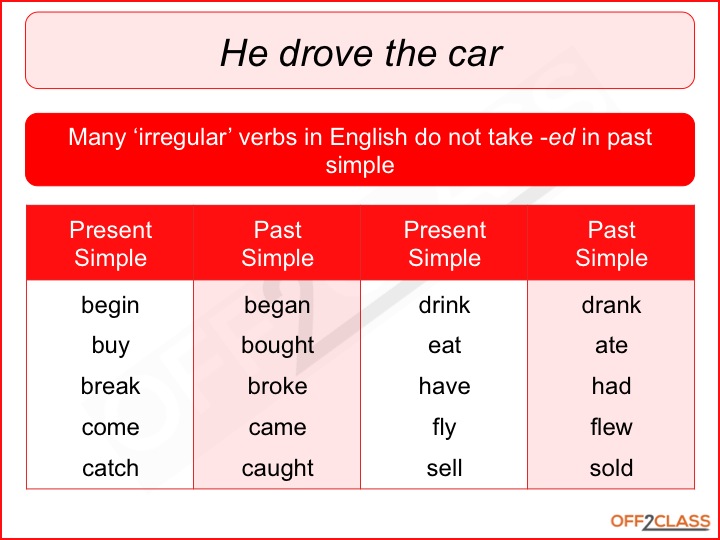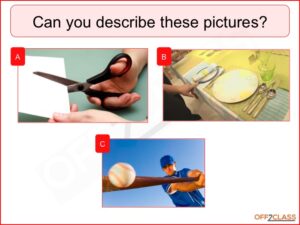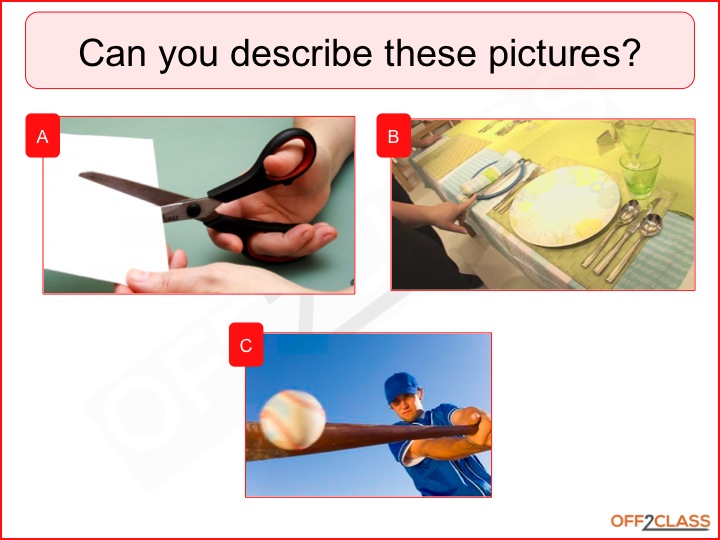 Past-Simple-4
In the 4th part of our past simple lesson plans series we introduce the negative form, question form and negative question form. We use both regular and irregular verbs to practice the forms: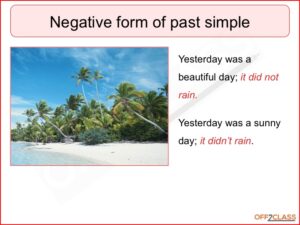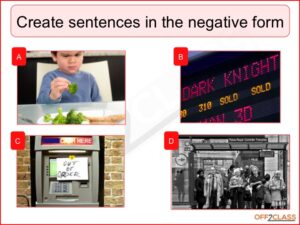 Past-Simple-5 (Quiz)
In our past simple quiz we review all the topics examined over Past-Simple-1 to Past-Simple- 4 in a quiz (multiple choice ) format. It's a great way to recap regular/irregular verbs, the question form and the negative form: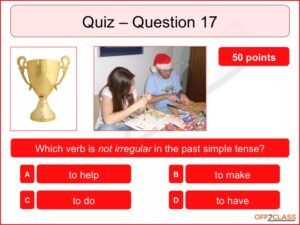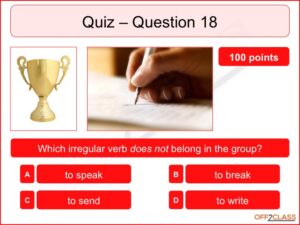 We hope that you get as much use out our past simple lesson plans as we have with our students! We would love to hear about your experiences using our series!
---