How to teach Business English
'Have you ever taught Business English before?' A prospective ESL student recently asked me this question. I didn't know what to say. I've been teaching ESL to adults for over five years. Most of my adult students hold professional jobs across a number of industries including finance, pharmaceuticals and logistics. Yet, while teaching ESL to these professionals I never thought that I teach Business English. After releasing my own set of Business English lesson plans, I want to share what I've learned about teaching Business English (i.e. English to professionals!) effectively.

First, what exactly is Business English? 
Many of my Business English students never explicitly requested to be taught Business English. Yet, I can still list which of my past students I consider to have been Business English students! I've surmised that the only real distinction of teaching Business English is in the choice of themes used to deliver different target language. For Business English students I tend to choose themes that have a corporate feel. Put another way, the same target language tackled with any ESL student (based on their goals and needs) can be tackled with a Business English student. It's only that the thematic focus of the lessons should be typical business scenarios such as writing an email, successful negotiation or customer service (or industry-specific scenarios based on the student's profession).
What skills are needed to teach Business English?
While preparing my own Business English lesson plans I consulted with a number of content creators, teacher trainers and private teachers to gather ideas. Most of my colleagues agreed that although a background in business is helpful it is not required to teach Business English. My own professional background included ten years working in Finance and Management Consulting but I rarely draw upon any deep technical vocabulary while teaching. Most of the terminology I use could be gained from the business section of a newspaper or the a magazine such as the Economist. So what do you need to teach business English:
A professional appearance and teaching style: executives will expect the same level of professionalism that they encounter everyday at work to be carried over into their lessons. This is especially true if you are going into workplaces to run workshops. Even small things such as a groomed appearance, ironed shirt and an organized environment (whether online or in-person) are important.
Experience teaching adults: teaching ESL to adults requires a different approach than teaching ESL to young learners. Try to gain some experience with adults (even by volunteering or teaching for an online ESL marketplace/platform) before tutoring a professional.
An understanding of basic business terminology: you'll need to understand both basic business terminology and industry-specific terminology (specific to the industry your student belongs to) before tutoring a professional. This should not be an overly onerous task. My own Business English lesson plans should be a good start to anyone who needs to make sure they have their bases covered.
Professional looking and engaging lesson content: most professionals are used to a PPT presentation style and you should aim to replicate this format with your own lesson content. Target language should be delivered with lots of image-heavy slides with a clean and professional look. Here are some slides from the first lesson in my Business English lesson plans as an example for anyone thinking of creating their own lesson content: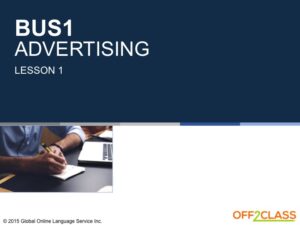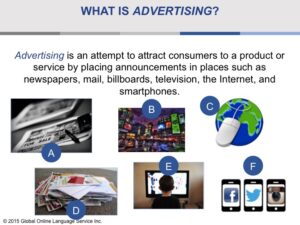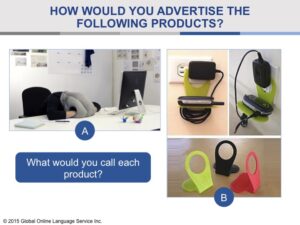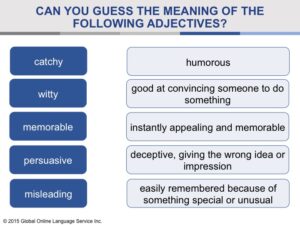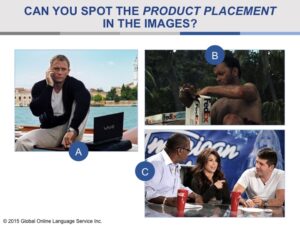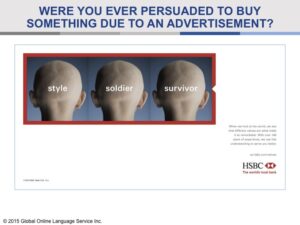 That's it? I know my list of skills may seem simple and general, but it's supposed to! The point I want to deliver is that there are relatively low requirements for technical or specialized knowledge when embarking upon teaching Business English. Rather, it's the soft skills of a professional look and content style that will make a much larger impact on your student's learning experience.
Are you an experienced Business English teacher? Please share your thoughts on the skills needed to teach Business english with the Off2Class community.
---
Please provide your name and e-mail address so that we can send you the download link: