Fluentbe – Online ESL School – Poland
Poland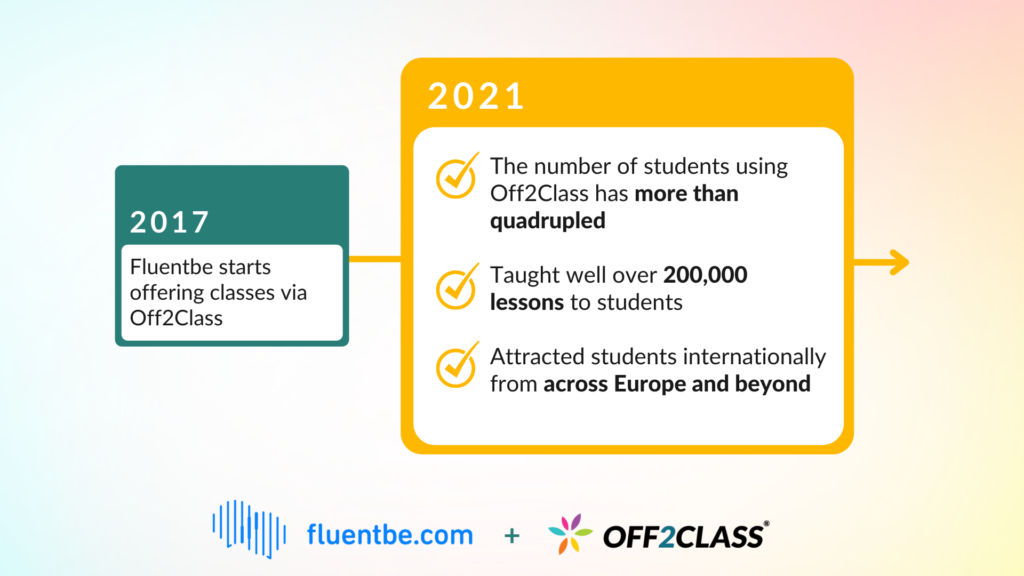 Fluentbe is Poland's largest online language academy. The online ESL school focuses on busy professionals who need to improve their English proficiency for work purposes. In November 2017, Fluentbe started offfering classes using Off2Class. Since then, the number of students at Fluentbe has continued to grow – in fact, they added 1250 students to the Off2Class system in the last nine months alone.
Fluentbe teachers use Off2class because the ESL lesson content is suited for a digital classroom and appeals to busy adults. The team have now offered well over 200,000 lessons to students and employ hundreds of qualified English teachers. Originally, Fluentbe focused on supporting students based in Poland. As the company has grown, they are targeting students internationally, including in Spain, the Czech Republic and even outside of Europe.
Fluentbe's journey with Off2Class
Fluentbe teachers offer both one-2-one and group online lessons. They use Off2Class lesson content, homework and placement tests with Zoom.us as their video-conferencing system. As a result, the team has been able to dynamically scale their infrastructure as their student base grows. The team is able to train new teachers and students quickly on this easy-to-operate technology 'stack'.
Since first partnering with Off2Class in 2017, Fluentbe's online ESL school has grown at an impressive rate. This success continued throughout 2020 and 2021, despite the uncertainty in the global ESL market. During lockdowns across the world, students and businesses turned to online learning environments. Using Off2Class, Fluentbe was able to scale and meet the needs of both individual students and high-profile corporate clients.
Fluentbe and Off2Class: growing together
The teacher team at Fluentbe is ever-growing, with staff members hailing from 15 different countries! Off2Class holds online teacher training and feedback sessions to keep the Fluentbe team involved in their Off2Class journey. In addition, as the Off2Class toolkit has expanded, we have taken suggestions from the academic team on how we can match content releases with their needs.
Working closely with Fluentbe's founding team helps us to create a better product. As the team expanded its student base, we have made additions to our administrative panel functionality that facilitate their growth. For example, in 2021 Off2Class released the ESL Progress Tests to help measure student outcomes. We look forward to continuing to work in partnership with Fluentbe in the future.
"

The student portal for completing homework and reviewing lesson summaries has really made an impact on our students' learning.

"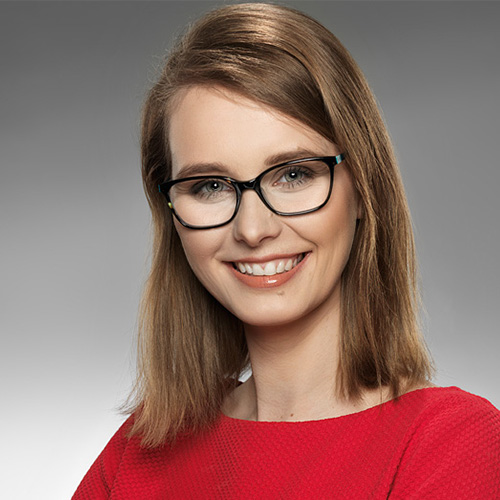 Daria Domagala, Head Teacher, FluentBe