Blyth Academy – K12 Private School – Canada, International
Canada
Blyth Academy is Canada's leading private school by enrollment. Blyth has 14 campuses across Ontario. In addition, Blyth Academy has a presence in Washington DC, Italy, and Qatar. Furthermore, Blyth has an ambitious plan to continue to expand internationally.
About 10% of Blyth's student body consists of international students. Blyth prides itself on the individual attention that these students receive. Most international students entering one of Blyth's campuses in Canada plan to continue on to Canadian post-secondary institutions. It's important that these students receive both a 'Canadian' education experience and are immersed in the English language.
How do Blyth Academy teachers benefit from Off2Class?
ELA and ESL teachers across the Blyth campus network are harnessing Off2Class to provide focused and personalized ESL support to their international students. Teachers assign our placement test to incoming international students. Consequently, this provides teachers with a fantastic starting point for new students. By utilizing differentiated learning plans for each ESL student, students get up to their peer course streams, as fast as possible.
"

Blyth Academy has been seeing an increased interest from international students. Off2Class has been a fantastic tool to help expand our ESL offering.

"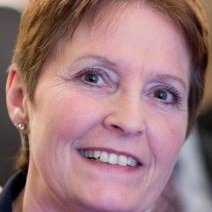 Frances Hatcher, Vice President Academics, Blyth Academy