The corporate ESL (English as a Second Language) market in most large urban environments is fierce. Corporate training and human resources departments of large corporations have many options when it comes to picking language learning solutions for employees: 
Brand name bricks-and-mortar ESL institutes (e.g. Wall Street English) 

Online ESL schools (e.g. Verbling)

Local independent trainers (these teams often forego a physical school and focus on sending their teachers out to company premises) 
As a local independent trainer in Mexico City, BE School focuses on investing heavily in high-quality teachers to compete with brand name bricks-and-mortar and online ESL competitors. 
To further compete with larger corporate ESL providers, BE School needed a digital ESL platform to pair with its higher-quality teachers. The platform had to combine teacher-led lesson content, placement testing, assignments, and student analytics.
Snapshot of the Corporate ESL competitive landscape

BE School was competing with large brand name and online ESL institutes by investing in high-quality teachers and delivering a tailored learning experience for each student. They needed a digital platform that rivaled those used by larger institutes and online schools.
Background and needs 
BE School, a Corporate ESL training hub in Mexico City, focuses on teaching corporate learners English combined alongside real-world Business English skills. They aim to improve their students' language skills and increase their personal and professional value. They take pride in providing a personalized approach to English learning and understands that each learner is an individual. Rather than thinking of students as levels or numbers, the school knows it needs to engage personally with individual students to help them reach their potential.
The academic team at BE School considered creating their own digital platform to compete with bigger, more traditional corporate trainers, but quickly realized that building an online platform with high-quality digital content from the ground up is no easy task. It would take years to develop any platform as well as being extremely time-consuming and expensive to match or exceed the level of other successful market competitors. 
Next, the team decided to research existing digital platforms…
They quickly realized that most options tend to lack the personalized and teacher-led approach that BE School values. 
Naturally, BE School wanted to ensure that any tool they chose to implement would maintain the teacher as a vital part of the synchronous learning experience. Additionally, Be School wanted a self-study or asynchronous component that ensured an engaging and meaningful experience for each student.
The academic team at BE School identified the following requirements for their platform search:
Professional:

 A platform that appealed to their corporate learners with a professional and high-quality look and feel.

All-in-one: 

An online tool that provided integrated resources for both teachers and students

High tech vs. high touch: 

As a smaller company, BE School did not have a technology department, so it was essential any new platform was simple and easy to use for administrators, staff, and students. 
As a growing company, BE School wanted to differentiate from larger, more traditional competitors by adopting a digital platform to support their English learning programs.
BE School partnership with Off2Class
After deciding against the idea of building their own platform and conducting extensive research into existing digital tools, BE School's leaders selected Off2Class as their English learning platform of choice. 
Off2Class was the digital platform BE School was searching for and it was a natural partnership. BE School was able to get customized support and the business ideas they needed from the Off2Class team through a collaboration of two entrepreneurial-minded organizations. This type of collaboration would have been impossible with a large, corporate, and impersonal software provider. We're in this together! 
BE School is now able to compete with bigger players in the market

What would have taken years to build, BE School were able to adopt in weeks by partnering with Off2Class: 
Flexible: 

Platform is easily adaptable to the instructor's requirements. Lessons can be easily adjusted to fit learners' specific needs. 

High-quality content:

 Perfect supplement to their existing English curriculum through expansive 800+ lesson library. 

Easy to use: 

Simple user experience for an organization without an IT department is essential.
Outcomes: Corporate ESL trainer that is more equipped to compete than ever! 
Since establishing a partnership with Off2Class, BE School supports its corporate learners' desire for a digital platform. They are able to save time and money by not creating or supporting their own platform or curriculum. This allows them to focus on supporting learning outcomes and most importantly, building their business!
BE School is now equipped to continue to expand and serve more clients while competing with traditional corporate ESL trainers. 
Is it time for your corporate ESL operation to implement a digital ESL platform? Are you ready to compete aggressively with online ESL schools with a platform of your own? Get in touch by pressing the 'Get Custom Quote' button below! 
---
"Off2Class has provided a great solution for integrating a High-Touch and High Tech approach to learning a language. Our students love the combination of BE School's face-to-face trainers with a modern, digital platform. "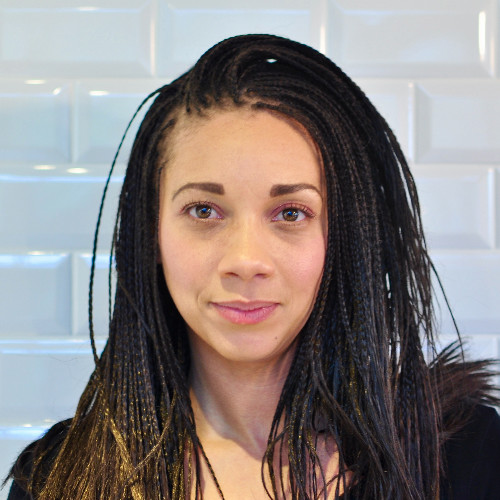 Zoe Smith, Founder and CEO
---